As COVID-19 accelerates digital transformation, enterprises need solutions to minimize complexity while optimizing a distributed workforce.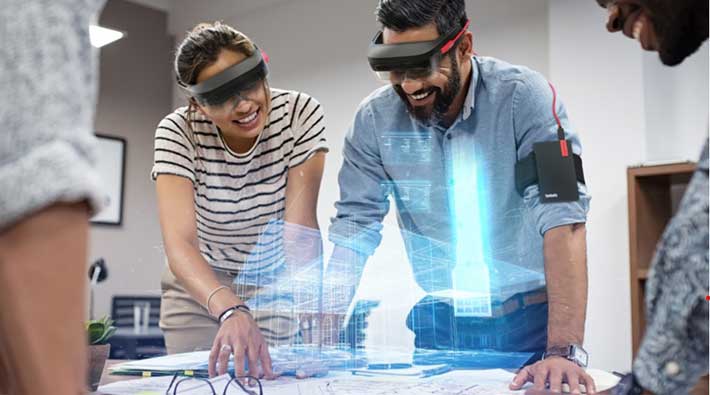 By: Nathan Pettyjohn, Commercial AR/VR Lead, Lenovo
New Technologies for a New Normal
The world is changing faster than ever. The COVID-19 pandemic is accelerating pre-existing trends in digital transformation as industry optimize disrupted and dispersed workforces. Augmented Reality (AR) and Virtual Reality (VR) could play a major role in enabling workers to do more and achieve higher performance, but only if enterprises are offered solutions that make it easier for them to scale.
AR use cases in manufacturing focus on product assembly, real-time expert help, equipment maintenance, quality assurance and training. General industry statistics show a range of ROI and KPI improvements. When used properly, AR can drop manufacturing error rates to nearly zero, offer 15-35% productivity gains in warehouse picking processes, and deliver a 30-40% decrease in time spent to achieve field service resolutions.
While AR can make workers more efficient on-task, VR use cases in the enterprise are heavily focused on training. Case studies generally show VR offers better and faster learning, with some learning situations proving a 75% retention rate versus only 5% using traditional, lecture style methods. In addition, a 30-40% increase in learning times, and 30-40% fewer mistakes compared to those conventionally trained, can be achieved. VR training is an optimal solution to skill up and educate workers, while also decreasing expenses, risk, material use and travel.
Enterprise Grade Hardware and Software for Critical Operations
Industry leaders are using AR and VR to enhance operations and gain an edge on competition. When energy technology company Baker Hughes built and deployed Phantom View, its cutting-edge enhanced reality software platform, it used commercial AR and VR headsets to support remote operations management, training, collaboration, site walkthroughs and more.
For example, in enhanced-reality-based health and safety training, Phantom View streams full-scale 3D models of drill sites, accurately reconstructed from real sites and with realistic physics, to the AR headsets. This AR simulation evaluates employees' ability to assess health and safety risks on site before visiting. By replacing paper-based evaluations with an interactive enhanced-reality simulation, Baker Hughes successfully gamified the learning experience, making the training more engaging and effective.
Selecting AR/VR Solutions
Platform: The operating system is crucial for how enterprises can use and deploy AR and VR. For example, Android's operating system and user interface are simple to use and customize. An ecosystem that's open and cloud-agnostic provides enterprise the flexibility to deploy its software platform on-premise or across multiple cloud services.
Flexibility: When you need to move fast and change the way people work, flexibility is key. There could be an immediate, dramatic need for AR/VR assisted upskilling in the next several quarters. Plants and factories are restarting or ramping up production after sudden, disruptive closures earlier in the year because of the pandemic. There are likely to be millions of workers returning to jobs at a faster pace than ever before, and this workforce will require accelerated re-training or reskilling as new processes and procedures develop. Enabling solutions implemented in a device and cloud agnostic environment allows businesses to quickly adapt to a changing work environment.
Time and Resources: Not every enterprise has the time or resources to develop and scale their own AR/VR applications and are tapping partners that can help scale within much easier than ever. Sometimes, turn-key solutions are preferred. For instance, Holo One's Sphere is a suite of mixed reality software applications that's optimized and integrated with Lenovo's ThinkReality software platform. Sphere offers the most commonly used AR applications – workflow support, remote assistance, and digital workspaces.
Productivity: AR and VR device use cases are unique from other types of IT implementations. Employees from multiple shifts are often using the same AR or VR device within a facility. This presents two unique challenges; maintaining battery life and user and security parameters for multiple users of the same device.
Certain devices are better equipped to handle these challenges while still maintaining productivity. A headset with removable battery can be swapped with a new battery while the depleted battery charges. Additionally, stringent security protocols to manage users' access to certain types of applications and workflows should be included.
Another important element is allowing for over-the-air (OTA) updates on the AR and VR devices in use. This ensures software updates are easily scaled and implemented where needed.
Ultimately, a truly scalable enterprise AR and VR solution must incorporate a comprehensive mix of software, hardware and services that allow for enterprise grade scalability, making it easy to deploy and manage. These scalable solutions are critical in showing ROI for large enterprises with a mix of unique device, app, and cloud requirements across many departments and many geographies.
To learn more about ThinkReality solutions, please click here.
About Lenovo
Lenovo (HKSE: 992) (ADR: LNVGY) is a US$45 billion Fortune Global 500 company and a global technology leader in driving Intelligent Transformation through smart devices and infrastructure that create the best user experience. Lenovo manufactures one of the world's widest portfolios of connected products, including smartphones (Motorola), tablets, PCs (ThinkPad, Yoga, Lenovo Legion) and workstations as well as AR/VR devices and smart home/office solutions. Lenovo's data center solutions (ThinkSystem, ThinkAgile) are creating the capacity and computing power for the connections that are changing business and society. Lenovo works to inspire the difference in everyone and build a smarter future where everyone thrives. Follow us on LinkedIn, Facebook, Twitter, Instagram, Weibo, read about the latest news via our StoryHub, or visit our website at http://www.lenovo.com.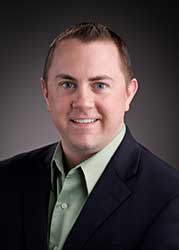 About the Writer
Nathan is the Commercial AR/VR Lead at Lenovo, working on product, partner and business strategy for enterprise augmented reality and virtual reality hardware and software solutions globally. Nathan is the Founder & President of the VR/AR Association (VRARA) – a global community of companies in virtual reality and augmented reality consisting of over 60 global chapters, 30+ industry committees, and 20K + industry professionals. Nathan previously worked at Quantum Capture, a leader in the field of virtual digital humans powered by AI, and led a venture-backed start-up that worked on computer vision-based AR navigation experiences with the team at Google running their VPS (visual positioning system) Tango solution.