January 17, 2019
From India to Indonesia, Asia is booming. According to the OECD, it will remain the world's fastest growing region for at least another three decades. For manufacturers, the Asian market—particularly Greater China—has long held reputation as a place for cost effective production. However, this perception is broadening as the manufacturing infrastructure matures in markets across Asia and the population grows in affluence.
Asia is being seen as not just a place for production but also for consumption. The burgeoning middle class in Asia is already reshaping the international economy: millions of newly empowered consumers are driving demand for digital innovations and luxury products. From apparel to technology, Asia offers manufacturers unprecedented opportunity.
Are you ready to expand?
For manufacturers, the immense Asian market is undeniably attractive: capturing even a sliver of it represents great reward. Especially for young western companies with ambitious investors, expansion into Asia can seem like a foregone conclusion.
But international expansion is not without some risk. Many firms have successfully navigated the language barriers, cultural differences and variations in regulation. Others have struggled, daunted by the required breadth of expertise.
Timing is critical. CEOs and their advisory team should carefully consider all factors before deciding to take the leap abroad. When done prematurely, the risks are likely to outweigh the rewards. But if you wait too long, opportunities may be lost.
Below are select considerations that can help you decide whether your firm is ready to grow internationally and enter the Asian market.
Perfect your offer & plan carefully
It can be tempting to think that new markets will solve old problems for a business. This is unrealistic. Before considering expansion, review how well your company functions at home. Both the operating model and product portfolio should be stress tested and fully operational.
Problems that exist now are almost certain to persist abroad—and they will become even more difficult to fix from afar. Iron out the bugs now to avoid paying later.
Also consider whether the opportunity you are chasing will require a physical presence abroad. Establishing a permanent office can be costly and may require even more investment to wind down.
Don't make the costly mistake of planning a permanent operation to capture a short-term opportunity. Planning where you want to be—and for how long—will ensure that you maximize a new market's potential while minimizing unnecessary costs.
Know your limits & seek expertise as appropriate
Running a business in one market is hard but doing so across multiple markets is exponentially more demanding. Adapting a commercial strategy for success abroad requires a wide variety of skills and expertise.
To avoid costly blunders, admit the limits of your own expertise and outsource as required. Tax and compliance infractions can be easy to make but difficult to rectify. Avoiding them in the first instance is a worthwhile investment.
Find experts you trust, including those who can advise on the time required to set up a legal entity abroad. This will impact a variety of factors including the start dates of local staff. Bank accounts, for example, can be onerous to establish, delaying a company from becoming fully operational. Local market experts can help to advise on interim solutions such as trust accounts—as well as all other practical considerations that take an overseas entity from concept to creation.
Hire well, even if takes time to find the right people
Who you hire abroad can make or break your business. Novice entrepreneurs may prioritize language skills over cultural competencies, especially when it comes to hiring in Asia. But the harder task is finding people who understand the local consumer base, distribution channels and competitors. Finding and onboarding people with this expertise can't be done overnight but the time is worth the investment in the long-run.
When new people are brought into a business abroad, it is important to ensure that their contracts comply with local labor and employment laws, including statutory benefits. The HR team should be involved throughout the hiring process and empowered to engage a local expert. Your home office should also have a basic understanding of employment law to ensure that the local teams are operating according to international best practice and unlikely to incur costly violations.
Finally, think carefully about whether your international entity will require a local director or other officers. If they are needed, then assess whether a local employee or vested partner would offer more benefits. Both may be able to assume the responsibilities but one may carry more risk.
Conclusion
Asia's vast economy offers great rewards for those companies that can navigate the regulatory, cultural and language barriers. Preparing for success entails more than sound financial planning: senior leaders must also invest the time to build a trustworthy team whose strengths suit the local market. Even once an overseas entity is operational, the local team must be continually supported and supervised.
Expanding abroad isn't without risk but with the right expertise, it can be a transformative, highly lucrative experience.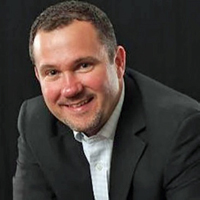 Andrew Lindquist is the managing director of Tricor Group's U.S. office, where he helps U.S. companies strategically expand and operate overseas. He builds personalized, scalable solutions for his clients that streamline all cross-border services, including company formation, global payroll, international accounting, tax and HR. Andrew began his career at RR Donnelley (previously Bowne), where he assisted large multinational corporations with IPO and other shareholder communications and filings with the US Securities and Exchange Commission. After several years in Hong Kong, Andrew became Bowne's general manager and representative director in Japan, where he successfully launched new software and services in the region.
LinkedIn: /andrewlindquist13