by Michael Riemer, VP Product and Channel Marketing at Decisiv
Companies from different industries — from automotive to construction and beyond – are investing in connected sensors to track the performance and health of their assets, the location of their fleets, and more.
While this is a good start, many organizations are not making effective use of this data. Teams continue to share and store information in paper forms, spreadsheets, phone calls, and other legacy applications. Many of these teams are disconnected from one another and spend more time pushing paper – tracking maintenance schedules and histories, hunting down warranty information, or other time consuming tasks – than actually fixing equipment or keeping machines running.
Today, in variety of industries like trucking, breakdown events trigger a constant stream of "fire drills." Coordinating communications between the driver/operator, operations team, service provider, and others through phone calls, emails and other unproductive activities creates a chaos that drives up costs, hinders staff efficiency, impacts job satisfaction and results in more downtime per event.
Instituting Service Relationship Management (SRM) can eliminate these inefficiencies and maximize IIoT investments. SRM facilitates a closed-loop and collaborative approach that connects people, processes, information, and systems at the point of service.
Everyone in the service supply chain, from maintenance engineers and mechanics to OEMs and others, can get in-context, real-time access to sensor data and automated alerts pertaining to a host of valuable information regarding their commercial assets. From multiple applications, even across companies, teams can receive details on service history, wiring and structural diagrams, and maintenance status or issues that could impact service event productivity or cause additional downtime.
Because SRM is cloud-based, this information can be accessed from anywhere, via any device. A manager sitting in a corporate office has access to the same information as their plant manager, equipment manufacturer, dealer, service provider, or any other member of the service supply chain (data access is always governed by role and permissions).
This approach doesn't just break down communications barriers — in many cases, it eliminates them completely. There's no longer any need to manage time-consuming, outdated communications processes between different parties. Everything is done through a single SRM portal.
Better communication means more uptime and lower total cost of ownership or operation. SRM ensures compliance with maintenance schedules and maximizes effectiveness of unscheduled service events.
Team members, inside and outside the company can communicate and collaborate in real-time with shared access to vehicle/asset and event information. Alerts based on IIoT sensor data, severity levels, or service event status, downtime, and other important thresholds enable proactive decision making and appropriate course correction.
SRM is not just relegated to fleet vehicle maintenance. Most organizations that have high value commercial assets where downtime is extremely costly should consider it. When current legacy applications and processes can't support the communication, coordination, and data access requirements to ensure timely and effective repairs, it's time to make a change.
Indeed, as IIoT investments continue, enterprises are going to want to maximize the ROI by ensuring actionable access to asset/vehicle usage and performance information. SRM can be a vital component that can help businesses in many different industries improve efficiencies and productivity, reduce unnecessary costs, and keep operations running 24/7.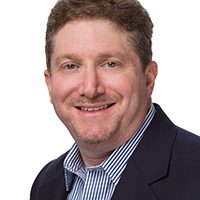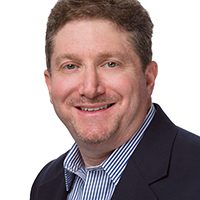 Michael Riemer is the Vice President of Products and Channel Marketing for Decisiv, a provider of Service Relationship Management (SRM) solutions for the trucking, transportation and construction industries. He is a recognized commercial fleet industry thought leader and has authored dozens of articles covering fleet maintenance, regulatory compliance, utilization and availability.