by Paris Gogos, VP Product, NeoGrid North America
While there are many On-shelf Availability (OSA) solutions on the market to help manage out-of-stocks (OOS), the challenge is that the industry has an outmoded way of thinking — legacy OSA practices focus on fixing today's problems by reactively responding to out-of-stocks. However, if you are focused on fixing today's problems, you are already missing sales. Moreover, attempts at intervention are often unsuccessful, ineffective and expensive.
However, what if manufacturers knew the root cause of OOS? You could then monitor for these causes to easily replenish store shelves in a timely manner, as well as maintain optimal inventory levels. So, instead of fixing today's problems, you prevent tomorrow's losses. How is this so?
Preventing Future Out of Stocks
By shifting the focus of OSA from triage to prevention, the percentage of available products on shelves is managed by identifying the root causes of product unavailability. Using a sophisticated, cloud-based supply chain management (SCM) system allows manufactures to collaborate with retailers and suppliers to identify, track, understand and act upon the root cause of OOS to maximize profitability and further synchronize the supply chain.
In order to proactively manage OOS, it is essential to first identify and understand the root cause of the situation. Out-of-stocks can be caused by a number of issues, including phantom stocks, disruptions in the supply chain, underestimating demand for a product or in-store replenishment schedules. The primary goal of root cause analysis is to determine why and where the problems are occurring. In which store(s) did the OOS occur? Did an outage occur during a particular sales event (i.e. Labor Day Sale)? Was there a new advertising campaign or product launch?
After completing a root cause analysis, findings can be used to develop and implement specific action plans – ultimately preventing OOS from occurring altogether.
Enter the Cloud-based SCM System
Since determining the root cause of an OOS is dependent on data, the richer and more granular the data set, the more precise your understanding of the situation. This also means that the preventative action plan is more likely to succeed in preventing future OOS.
A cloud-based SCM system gives manufacturers the data visibility needed to both measure and manage OSA. These systems have the ability to gather, consolidate and standardize point of sale (POS) data at the store level in order to calculate key performance indicators (KPIs) — such as sales, OOS and OSA. In addition, advanced OOS management capabilities allow manufacturers to ensure product availability on store shelves by identifying and addressing the root causes of unavailability.
Having the capability to view inventory levels, as well as measure and compare actual sales to expected sales in real time exposes gaps that can then be analyzed to determine if they were caused by an OOS. If a product outage has occurred, it is flagged in the system. Once flagged, data is gathered to determine the root cause of the outage, ultimately allowing users to create workflows within the SCM system. This predetermined best course of action, from the manufacturer to the individual store, is the key in preventing future OOS.
By implementing proactive OSA practices, manufactures can prevent tomorrow's loss through a scalable, repeatable, collaborative and cost-effective process. Implementing OSA can lead to a 2-3 percent sales increase for manufacturers due to the prevention of OOS. Furthermore, retailers and manufacturers benefit from increased customer satisfaction by having availability to fully meet consumer demand.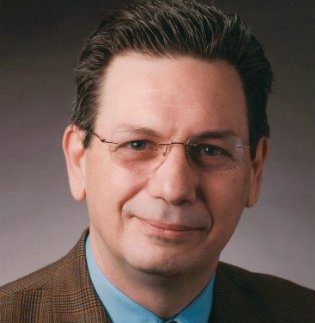 About the Author
Paris Gogos is vice president product of NeoGrid North America. In his current position, Gogos leverages his experience working with some of the world's most successful consumer packaged goods companies and retailers to help NeoGrid customers align supply with demand and improve on-shelf availability. Gogos previously worked with leaders in demand visibility and retail execution practices including Nielsen, RSi and Efficient Market services.