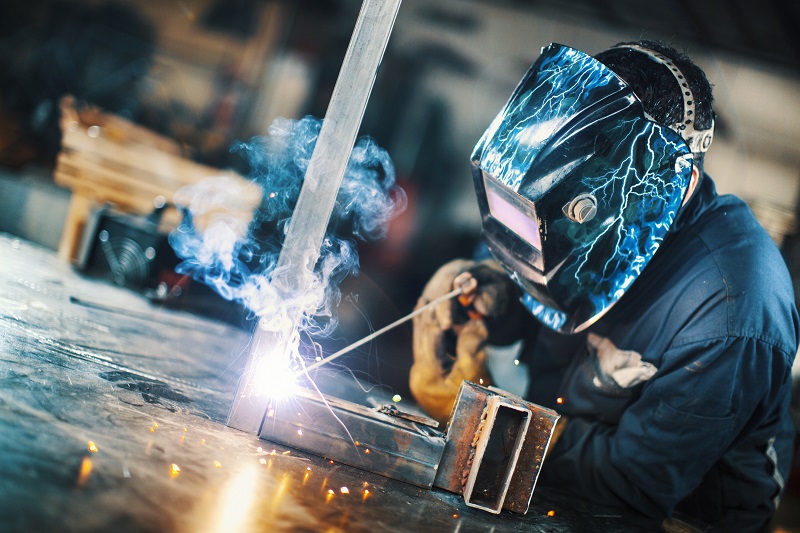 February 13, 2019
By Jason Wetzel, Campus President, Tulsa Welding School & Technology Center
With experts at the American Welding Society predicting a welding shortage of 200,000 jobs by 2020, finding qualified, skilled workers will continue to challenge contractors and companies in 2019. But, with Generation Z emerging as the next major workforce, there's hope.
When it comes to post-secondary education, one size does not fit all for Generation Z – the tech-savvy, driven population born after the millennials. For the skilled trades industry, this is promising as contractors and companies – large and small – look to fill these high-demand jobs across the United States.
What to Expect From Generation Z
Growing up in the middle of the Great Recession, Generation Z knows the value of a dollar. Many saw their parents or those around them struggle, either trying to find jobs or to get out from under mortgages when the housing market crashed. They also saw older siblings and other millennials graduating from college with a degree in hand, yet not knowing what to do with it except to worry about paying it off and where they could land a job.
Gen Zers, along with their parents, were forced to get smarter about education options. Many are now rethinking their perceptions or belief that a 4-year degree is the only path to a good career or to be successful in life. That's why vocational schools like the Tulsa Welding School are growing in popularity among this population. At TWS, Gen Zers enter our program with a desire to learn through hands-on, real-world training. They're eager to learn and hit the workforce to advance their careers so they can live an independent, debt-free lifestyle.
With more Gen Zers turning to trade schools, we'll continue to see growth within the skilled trades industry – especially in welding. Welding's popularity with this generation is on the rise much due to its "cool factor" association. This career draws many students in, due to its competitive salaries, flexibility and the freedom to personalize the experience by creating cool art and sporting cool gear.
What to Expect From Schools
Recognizing what inspires or motivates Gen Zers, trade schools like TWS, are offering innovative approaches to recruit the next workforce. In Houston, where employment signs for welders blanket communities, TWS works in partnership with the local high schools and employers to build the workforce and recruit talent. Together, they inform students about the benefits of a skilled trades career while also offering the curriculum to support it at the high school level. Providing early vocational coursework helps students propel their transition to a school like TWS and expedite their ultimate goal to land a steady, reliable job in the industry.
How Employers Can Attract Gen Z Welders
Companies must also get smarter as they recruit. To stand out and be considered an attractive place to work, companies should look to new ways to incentivize this generation, keeping in mind the Gen Zer's desire to live debt free and independently. If you have a need for a welder in a rural community, think about a starting bonus program in return for their willingness to move and work in these types of communities experiencing high-demand for skilled trades workers. If you're competing for qualified candidates in a job-saturated market, consider an offer that includes paying off the student's trade school debt. Offers rooted in financial incentives go a long way with Gen Zers and can help you shore up your workforce with top talent. And, if you're still in need of help, consider partnering with a trade school to help attract this promising generation to your team.
In 2019, we'll continue to see a rise in enrollment numbers into vocational skills and graduates entering the workforce. The skilled trades industry is proven to provide successful and fulfilling careers. It's exciting to see the stigma of this industry finally changing, as more Gen Zers pursue opportunities within the field. For decades, the skilled trades industry has wrongly been associated with low pay and little opportunity. As more Gen Zers enter the industry, stereotypes will fade bringing hope to the industry's efforts to close the skilled trades labor gap.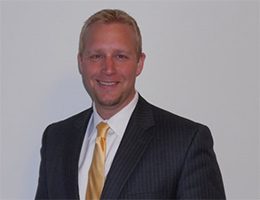 About Jason Wetzel
Jason Wetzel is the campus president at Tulsa Welding School & Technology Center (TWSTC) in Houston, where he oversees many aspects of campus operations, including operational effectiveness, academic quality and overall growth. Wetzel began his career in higher education in 2007 at ITT Technical Institute as admissions manager and then campus director. In 2011, Wetzel made the move to Stanford-Brown College, where he served as campus president of the Columbus campus until 2014 and, most recently, as campus president of the Seattle campus. Wetzel received his graduate degree in management and business administration from Mt. Mercy University. He also serves as an evaluator for the Accrediting Bureau of Health Education Schools (ABHES). Contact: stratatech@allisonpr.com