Situated off the southern coast of Singapore is one of the world's leading chemical manufacturing sites. Over 100 global petroleum, petrochemical and specialty chemical companies are housed on 12 square miles of land; most of which was reclaimed from the ocean in the 1990s as part of an ambitious move by the government to make Jurong Island the premier destination in Asia for multinational chemical companies.
It was a bold plan for a country that does not produce a single drop of oil. Today, Singapore is the world's fifth largest refinery export hub[1] and amongst the top ten global chemical hubs by export volume[2].
Innovating to stay ahead of the pack has always been in Singapore's DNA. The small city-state has for a long time embraced challenges and developed innovative solutions to overcome constraints in natural resources, land and talent.
That entrepreneurial spirit has fuelled an innovative ecosystem that is driving some of the most compelling advancements in manufacturing today – from artificial intelligence and robotics to enhanced data and analytics. For example, Chevron Oronite has installed a wireless plant network with mobile tracking devices for employees that is expected to improve site safety and labor productivity. The use of such technology is expected to save the company 30,000 man hours each year.
Chevron Oronite is just but one of many multinational manufacturing firms that have partnered with Singapore because of its drive to innovate for the future.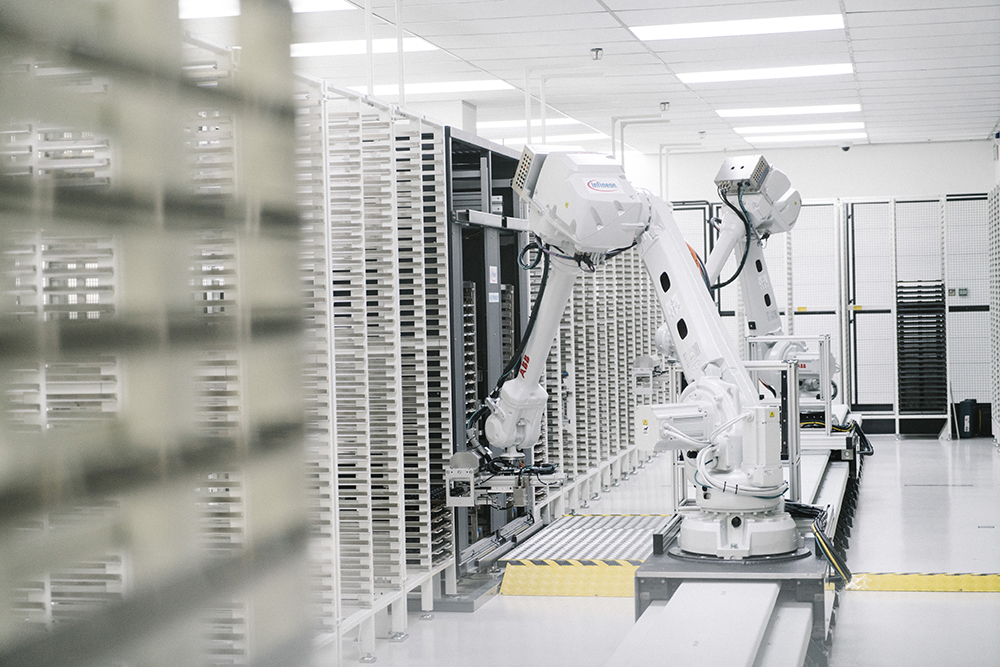 Investing in innovation
While it may come as a surprise to many, Singapore has in fact developed a diversified portfolio of manufacturing industries with leadership positions in sectors such as aerospace, electronics, biomedical sciences and precision engineering. In fact, Singapore is the fourth largest exporter of high-tech products as defined by the World Bank, behind only China, Germany and the United States.
With shifting factors of production now favouring technology intensive economies, Singapore's strengths in innovation, its skilled workforce and well-developed plug and play infrastructure puts the country in a strong position to transform its extensive manufacturing footprint.
Anticipating shifts in the evolution of manufacturing, Singapore has embarked on a series of initiatives to ensure the economy is prepared for the future.
First, Singapore recognizes that the expertise of industry leading companies will be critical to jump-starting and sustaining the adoption of advanced manufacturing technologies by providing the requisite solutions and technical expertise. Singapore has attracted a significant presence of such growth enablers and this continues to gain momentum. Some of the biggest industrial names in the world now operate in Singapore – from robotics company ABB to Accenture's Internet of Things Centre of Excellence and Siemens' first-of-its-kind digitalisation hub.
Second, the fast-growing start-up scene in Singapore provides subject matter expertise for larger companies to co-innovate and customise solutions to meet their needs. For instance, when German semi-conductor giant Infineon was looking to develop AGVs to transport materials across the production floor, it turned to Singaporean small and medium enterprise (SME) Hope Technik. The partnership was named most disruptive collaboration between an SME and MNC at this year's Singapore International Chamber of Commerce Awards.
Third, Singapore's research institutions have opened two model factories that help companies accelerate the adoption of advanced manufacturing technologies by providing a collaborative environment to research and trial technologies before deploying them. Feinmetall, a precision engineering firm, achieved productivity improvements of 10 to 15 per cent through this initiative.
Furthermore, Singapore's recognises the importance of talent development and in consultation with the industry, has developed a series of modular courses across three proficiency levels – basic, intermediate and advanced. These courses aims to help workers acquire skills such as Internet-of-Things management and Robotics Coordination, so as to take on jobs in advanced manufacturing.
Kick-start journey
The pursuit of advanced manufacturing is not about achieving a one-off boost in productivity but about equipping companies with the right tools and mind-set to meet challenges of the future. It is an evolution rather than a revolution as companies go beyond traditional cost considerations to continually re-orientate, refine and innovate their products and processes to stay ahead of the curve.
In this regard, Singapore has developed a world's first diagnostic tool – The Singapore Smart Industry Readiness Index – that allows companies to evaluate the current state of their facilities and provides a step-by-step improvement guide that allows companies to plan its transformation.
The Index reflects Singapore's commitment to fostering a culture of innovation to support the industry's development. In doing so, it aims to accelerate efforts in creating new businesses and enabling Singapore to become not only an adopter of such technologies but an exporter of innovative ideas and solutions.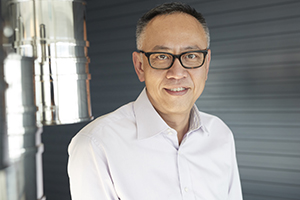 Mr Lim Kok Kiang is the Assistant Managing Director of the Singapore Economic Development Board (EDB). He oversees EDB's engineering clusters that comprises Cities, Infrastructure & Industrial Solutions, Clean Technology, Energy & Chemicals, Electronics, Precision Engineering and Transport Engineering.
About the Singapore Economic Development Board
The Singapore Economic Development Board (EDB), a government agency under the Ministry of Trade and Industry, is responsible for strategies that enhance Singapore's position as a global center for business, innovation, and talent. We undertake investment promotion and industry development, and work with international businesses, both foreign and local, by providing information, connection to partners and access to government incentives for their investments. Our mission is to create sustainable economic growth, with vibrant business and good job opportunities for Singapore.
For more information on EDB, please visit www.edb.gov.sg.
[1] BP World Statistical Review 2017
[2] World Trade Statistical Review 2017