by Stefan Pryor, Rhode Island Secretary of Commerce
Rhode Island is first in New England for advanced industries job growth according to the Brookings Institute, and the second-best state in America for innovation and entrepreneurship according to the U.S. Chamber of Commerce. If Rhode Island sounds like an unlikely place for such designations, maybe it's time to take a fresh look at the Ocean State. Rhode Island's emergence hasn't been by chance.
Throughout the recession, many Rhode Islanders lost jobs due to globalization and automation, leaving us with one of the country's highest unemployment rates (11.3 percent in summer 2009). Today our unemployment rate (4.3 percent) is below the national average for the first time in almost 20 years.
Since Gov. Gina Raimondo took office in early 2015, her administration has reviewed state regulations, eliminating unnecessary licenses and cutting multiple taxes hindering business growth. We're making significant investments in education and employer-driven workforce development. We've also created some of the country's most effective economic development incentives, putting Rhode Island in the game after years on the sidelines.
In the nineteenth century, Rhode Island was an undisputed leader in innovation. The Rhode Island School of Design, one of the top ranked design schools in the world, was founded in 1877 by a group of women who wanted to drive innovation in the textile manufacturing industry. Today, the state is leading again, with innovation initiatives that include matching small companies with our universities to conduct R&D with our Innovation Voucher program and helping industry clusters collaborate and grow together through Industry Cluster Grants. In Newport, an out-of-use public school is being transformed into a business incubator; in Providence, Wexford Science & Technology is building a major complex that will house a new location of the world-renowned Cambridge Innovation Center.
One of Rhode Island's boldest initiatives is the Innovation Campus competition that we've just launched. Last November, Rhode Island voters approved a $20 million bond issue to fund the Innovation Campus with the goal of bridging the gap between our universities' research capacity and the commercialization of that research into new products, businesses and jobs. In the coming months, a full-scale search for corporations and academic institutions to partner with the University of Rhode Island to build this campus will be underway, and we anticipate several proposals to build on our state's strengths in areas such as ocean research, cybersecurity, fintech, neuroscience and renewable energy. Modeled on efforts like the partnership among the state of South Carolina, Clemson University and BMW, the Innovation Campus is an exciting project that will further solidify Rhode Island's leadership in multiple high-tech industries.
To prepare our workforce for the jobs we're creating, our administration is putting computer science curriculum in every public school in the state with Computer Science 4 Rhode Island (CS4RI), the most comprehensive program of its kind in the nation. We also brought in the Pathways in Technology Early College High School program (P-TECH), which partners our high schools, community colleges and employers to put young people on a path to an associate's degree and first in line for a job. This year, Gov. Raimondo is proposing a bold, new investment in our workforce by offering two free years of public higher education to every student in Rhode Island through the Rhode Island Promise Scholarship, and our Wavemaker Fellowship now offers student-loan assistance to graduates who pursue a STEM or design career here.
These and other positive developments generated by the governor's economic toolbox have allowed Rhode Island to continue to build on its successes.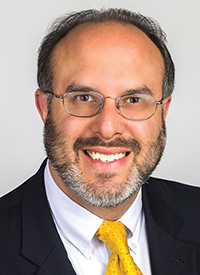 ABOUT RI COMMERCE SECRETARY STEFAN PRYOR
Stefan Pryor's career spans between education policy and economic development. Prior to his role with the state of Rhode Island, he was the Connecticut Commissioner of Education. Before his appointment in Connecticut, Pryor was the deputy mayor of Newark, New Jersey where he also served as the Chairman of Brick City Development Corporation, Newark's economic development organization, which he helped to found.
Before his role as deputy mayor, Pryor served as President of the Lower Manhattan Development Corporation, which was created in the aftermath of September 11, 2001 to plan and help coordinate the physical rebuilding and economic revitalization of lower Manhattan. From 1998-2001, Pryor served as the Vice President for Education at the Partnership for New York City.
Education
Yale University, Bachelor's degree in psychology
Yale University, Law degree
Yale Teacher Preparation Program