Volume 23
| Issue 2
| Year 2020
Click here to read the complete illustrated article as originally published or continue below to read the text article.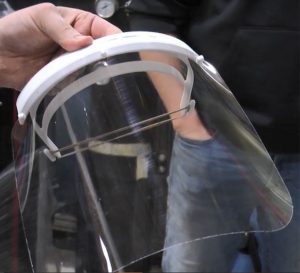 When speed is essential, longstanding industry relationships can give projects a big head start. Case in point: when Boeing approached innovation partner Solvay for help with producing protective face shields, the company immediately jumped on board. Solvay recommended film made from its medical- grade Radel® polyphenylsulfone (PPSU) as a potential solution. Within just four days, Solvay film samples were approved by Boeing for the face shields.
Boeing selected 20-mil-thick Radel® PPSU film, which is produced by Solvay's Ajedium™ Films business. The film is attached to 3D printed headbands to create the face shields. Because Solvay is vertically integrated, there was a reliable supply of the film at a time when there is stiff global competition for alternative face shield materials, such as polycarbonate (PC).
Boeing is donating the face shields to the U.S. Federal Emergency Management Agency (FEMA), hospitals and healthcare workers. The quick collaboration between the two industry leaders has provided some immediate, much-needed relief to an overburdened healthcare system dealing with critical shortages of personal protective equipment (PPE).
"This successful collaboration with Boeing exemplifies the 'can-do' spirit of our two companies and highlights technologies that are second to none," said Jeff Hrivnak, healthcare global business development manager for Solvay's Specialty Polymers business unit. "By quickly bringing together these technologies with the ingenuity and drive of two organizations with shared values, we addressed a critical healthcare need in record time."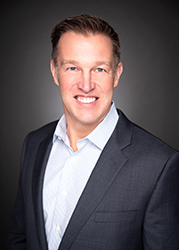 Jeff Hrivnak, PhD., is the Healthcare Global Business Manager for Solvay Specialty Polymers. In his current role he is responsible for the management of a global team focusing on strategic growth of specialty polymers that services the Global Healthcare Industry through customer care, innovative solutions, and market partnerships. Prior to this role Jeff was the Strategic Market Manager for Solvay Specialty Polymers, providing marketing leadership for more than a dozen targeted industries. While at Solvay, he has held several positions in International Marketing Management, Global Product Management as an expat, Global Marketing, Sales and Technical Service Management, Research and Development, and Operations. Jeff holds twelve patents and was an R&D Engineer at Dupont prior to joining Solvay. He earned a B.S. degree in Chemical Engineering from Penn State University and a Doctorate degree in Chemical Engineering from the University of Delaware.
Throughout his career, Jeff has served on several boards and associations, including the Board of Directors of the Bio-Process Systems Alliance, Board of Directors and Executive Committee of the Green Building Initiative, American Chemistry Council Value Chain Committee, Electrical Storage Association Technical Working Group, Board of Directors of Communication Cable and Connectivity Association , International W&C Symposium Committee, Semiconductor Equipment and Materials International (North American Advisory Committee, PV Chemicals and Materials Subcommittee), Cable Fire Research Association – China, Society of the Plastics Industry, National Fire Protection Association, American Society for Testing and Materials, and National Electrical Manufactures Association.