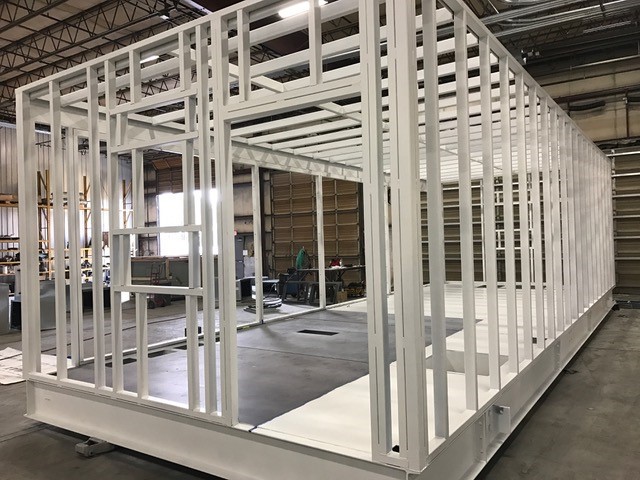 By Ryan Gavin
The data center construction industry is learning valuable lessons from manufacturing. Greater demand for data to power business decisions brings an increase in demand for data centers. However, it takes time and resources to build a data center—and the longer it takes, the more money it costs businesses that need additional data processing capacity. That's why an increasing number of data center owners and contractors are taking a page from manufacturers' playbooks and installing prefabricated, modular data centers and data center infrastructure such as cooling systems and network equipment.
The data center industry faces an ongoing dilemma when it comes to new construction. Construction methods for traditional stick-built data centers are inefficient, costly, and unpredictable. As with any construction project, a data center is built from the ground up, including wiring, power, and supporting hardware integration, such as generators and air conditioners. Construction is a linear process and is fraught by interruptions—materials not arriving on schedule, equipment failing, necessary inspections being delayed, and weather complicating operations.
Perhaps the biggest challenge is the ongoing shortage of skilled labor. According to the Associated General Contractors of America (AGC), about 80 percent of construction firms have trouble filling their craft jobs, and the U.S. Bureau of Labor Statistics predicts that the number of unfilled construction jobs will climb from 300,000 in June of 2019 to 747,000 by 2026.
Applying manufacturing processes to data center construction addresses all of these challenges. By going modular, you move construction to the factory floor and eliminate on-site building delays due to issues such as weather and lack of on-site resources. You also establish a predictable delivery schedule, dramatically improve quality control, and control overall costs.
Controlling Costs, Schedule, and Quality
Construction has been forced to industrialize in order to meet customer needs. The industrialization of data centers offers a dramatic example of what's possible with this approach. Challenges such as weather delays and labor shortages are unavoidable on-site, so builders are looking to manufacturing for new approaches to keep up with aggressive schedules and meet the increased demand for data centers.
By manufacturing and installing modular data centers and their components, instead of building them from the ground up, you gain control over three of the most critical success factors:
1. Predictable Costs
The ultimate cost of any construction project is based on time and materials. Any bid is the contractor's best estimate of how long it will take to complete construction (which dictates labor and related costs) and what materials will be required to complete the job. Unfortunately, a bid is just a best guess, because unforeseen circumstances can cause delays.
Manufacturing modular data centers or their components eliminates those variables, because factory construction gives you control over time and materials. You also eliminate regional cost variations. For example, the cost of construction in a major metropolitan area, such as New York City or Chicago, will be higher than in cities like Omaha. Estimates of modular data center construction costs are extremely accurate, so there is no guesswork and no surprises. In addition, modular data centers are typically 20 to 30 percent less expensive than stick-built data centers.
2. Predictable Scheduling
Data center construction schedules have become more aggressive. The average data center can take between 18 and 24 months to complete; however, lack of communication between trades and lack of foresight can cause unnecessary delays. For example, generators can require 24 to 36 weeks of lead time and need to be ordered before construction can begin.
Modular data center manufacturing enables scheduling to be established from the outset. Once the data center design is finalized, manufacturing schedules can be established, which account for any possible delays. In addition, modular data centers tend to reduce construction time by an average of 30 percent.
3. Predictable Quality Control
Installing a manufactured data center also gives you better quality control. With on-site construction, quality standards and approaches are going to vary depending on location, local inspection requirements, whether union labor handles installation, and contractor competency as firms are forced to attract younger workers to cope with the labor shortage. With factory-built data centers, you have consistent quality control protocols that conform to ISO 9001 best practices.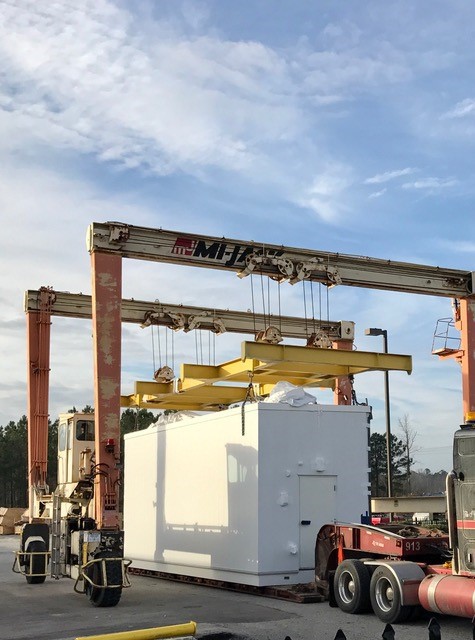 Standardization and Customization
Many of the benefits of modular data center design stem from standardization. Using standardized components and industry-accepted best practices makes it easier and faster to build modular data center units that will install and operate as expected. Construction can also be parallel rather than linear, with different components being installed in tandem, in order to shorten time to completion.
However, designing standardized data center modules doesn't make them cookie-cutter. Just as preconfigured tilt-up concrete panels can be assembled into different building configurations, standardized components can be assembled into custom-designed data centers.
What has changed is that the data center manufacturer is now engaged at the design phase, so change management becomes part of the engineering design, rather than a last-minute step to try to accommodate changes at the construction site, which creates further delays.
By applying manufacturing best practices, commoditization, and standardization, data center construction is moving toward productization. Standardized components, such as battery storage, power, and cooling, are specified in the design of the finished product. We are seeing manufacturers emerge as solution providers, in which they provide everything from design and manufacturing to commissioning and post-delivery servicing. This is just the start of the industrialization of the construction industry. The overall benefits are too substantial to ignore.
Ryan Gavin is Manufacturing Manager with PCX Corporation, where he oversees the planning, procurement, and fabrication of PCX's modular products. The privately held Clayton, North Carolina company designs and manufactures prefabricated electrical power distribution systems for the commercial construction, modular data center, and industrial/utility industries worldwide.