Proactive Relationship Platform now provides AI-driven insights and real-time recommendations from prospecting through fulfillment.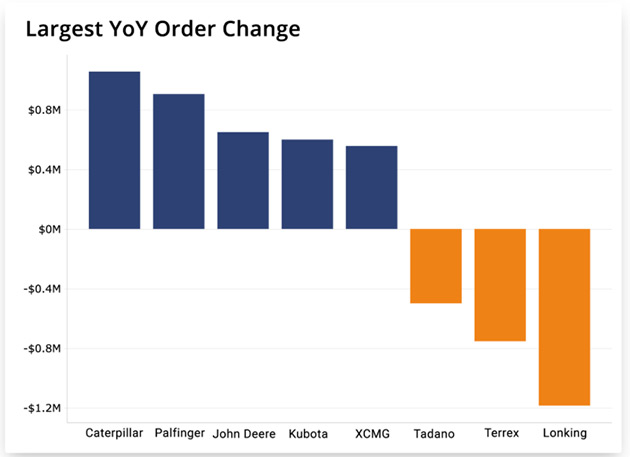 (Boston) Today, Spiro.AI announced it has extended its AI-driven sales platform to provide companies who make, move, or sell physical products with a single platform to manage customer relationships. After months of a controlled roll-out to customers, Spiro.AI is announcing the broad availability of the company's first six Smart Modules to broaden and deepen visibility into every customer interaction, from prospecting through sales, quoting, fulfillment and ongoing support.
"Right now, the biggest challenge for companies in the supply chain is prioritizing their efforts for the biggest impact, and ensuring their customer relationships are strong," said Adam Honig, CEO of Spiro.AI. "Manufacturers, wholesalers, and distributors need a one-stop customer platform to see every interaction with every customer, quickly and easily. Our AI Engine unifies the information from across the company to provide this 360-degree visibility, and then also proactively alerts employees to actions that should take place, but haven't."
The Spiro.AI sales platform provides automated CRM capabilities, sales enablement, analytics, and integrated voice-over-IP in a single platform. With the addition of its Smart Modules, Spiro.AI's customers can now measure the ROI of marketing campaigns, manage lead distribution by territory and ensure follow up, incorporate product-level information into forecasts, easily send quotes from within the platform, track an order's status through fulfillment, and even manage support tickets.
Spiro.AI's six new Smart Modules which keep data all in one place are: Quotes, Tickets, Order Visibility, Marketing Visibility, Territory Management, and Fulfillment. The Smart Modules require the Spiro AI Engine platform, and are now available to any new and existing customer.
Spiro.AI Enables the Smart Enterprise
This is a moment of great opportunity for companies in the supply chain. Their aging workforce is retiring at a rapid pace, they are dealing with logistical nightmares, and the competition in the marketplace is fierce. Companies who get a deep level of visibility and insight into their business will be able to capitalize on this opportunity and turn it into their biggest advantage.
Some tools focus on integrating a sales platform with other applications, like ERP and aren't able to handle data in real-time. Spiro.AI's approach goes much further, creating a "Smart Enterprise" where Spiro's AI Engine unifies, organizes, and oversees everything that happens in systems and apps across your organization. It then makes real-time recommendations for activities that haven't happened, as well as ones that should happen. For example, the AI Engine will proactively alert the appropriate account manager when there are changes in customer behavior, like an expected order being missed, so it can be addressed before impacting the bottom line.
"We believe the next evolution of Smart Manufacturing is the Smart Enterprise," continued Honig. "Although the visibility provided by the Spiro.AI platform gives our customers a massive competitive advantage, the real power lies in the real-time recommendations driven by our machine learning and artificial intelligence. What really surprises our customers is that employees don't actually have to use the product each day to benefit from it – it really is that simple and that powerful."
About Spiro
Spiro.AI provides the world's smartest customer platform to companies in the supply chain. Spiro.AI combines automated CRM capabilities, sales enablement, analytics, and integrated voice-over-IP all into one powerful platform, driven by an AI Engine which makes proactive recommendations to decision makers in real-time. Spiro.AI customers report this increased visibility has helped them close deals 23% faster and grow their customer contract values by 32%. For more information, visit https://www.spiro.ai.
Media Contact
Spiro
Liana Henry
Senior Communications Manager
liana@spiro.ai
(857) 847-0724