Full transparency into IT infrastructure is the starting point for ongoing and successful transformation.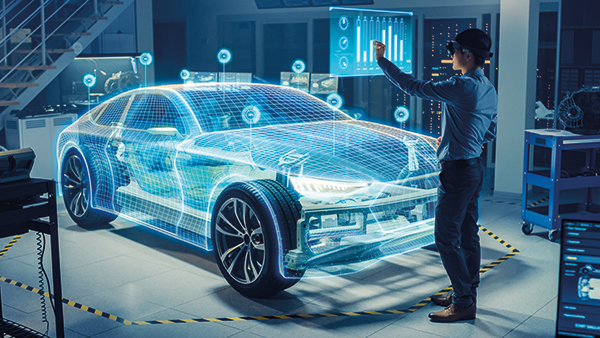 By: Steve MacDiarmid, Executive Managing Director FNT USA
The Internet of Things (IoT) and Industry 4.0 are driving digital transformation within the manufacturing and automotive industries. Billions of sensors, terabytes of data, and the introduction of artificial intelligence are all ramping up performance expectations on IT infrastructure. In industrial settings, there is also a need to integrate many disparate and distributed IT instances within the value chain.
To respond to these challenges, industrial companies can seek inspiration from their production processes. After all, businesses in the automotive sector already have ample experience with modular systems and complex supply chains. Silos and islands have no place on today's factory floor – every IT segment needs to be integrated into the information chain. This applies to client systems and digital production facilities as well as the network, with its active and passive components, such as storage and servers. Virtualized services – both on-premises and in the cloud – also need to be included.
The automotive sector in particular has recognized this trend and has made the seamless documentation of IT resources a priority. The industry's heavyweights are taking the lead and boosting process automation to maximize efficiency. This is not primarily about the availability of resources. Rather, businesses have recognized that standardization, unified components, and digital twins all help to reduce complexity – an objective that is becoming even more important with increasingly hybrid infrastructures. This often goes hand in hand with the reorganization of production and a strategy of offering many different options through modularization. The same approach can also work for internal IT departments.
IT as a Central Management Function
Continuously updated, integrated documentation enables enterprise IT to understand all of the relationships between services and the supplier units, from contractual dependencies within services to operating costs and customer service. Efficient "production" and management of IT, including fast adaptation, can only be achieved with comprehensive documentation of the individual assets and all the dependencies between those assets.
While every company has distinct IT strategies and different functional priorities, they all face the same challenge: Meeting the rising demands of both internal and external customers now and in the future. Whether their key issue is on servers and the associated tools, documentation of networks, or recording and managing all IT assets, a central infrastructure management tool is crucial to achieve full transparency and plannability throughout the organization.
To deliver stability, speed, and efficiency, IT departments need a comprehensive overview of their IT infrastructure, data connectivity, and end-to-end processes that are automated or capable of future automation. This level of insight and control is essential for fast and reliable planning, management, and fault resolution. The key issue is how to bring together comprehensive documentation of IT assets and their dependencies and configurations in one central location as efficiently as possible. Typically, a configuration management database (CMDB) forms the basis for such documentation tools.
To get started, the IT asset management tool can be populated with data via an auto-discovery tool. For offline devices and cables, the effort involved in taking an inventory can be drastically reduced by using mobile devices. Intelligent, automatically generated ID labeling combined with barcode scanning, RFID tagging, and the use of intelligent patch panels, for example, can help to keep data efficiently updated after the initial inventory.
The ideal documentation tool will also have multiple standardized interfaces. This allows data to be continuously imported and exported from existing applications. Interfaces to traditional service management tools are also highly valuable since they enable service processes, such as help desks monitoring and analyzing incidents, to receive all of the information they need for fast fault analysis.
Key Features of an Effective IT Infrastructure Management Solution
A single point of truth – Documenting all IT components in a central data model makes it possible to capture the complete environment, make changes, and implement IT infrastructure requirements seamlessly.
Reporting – Precise, real-time monitoring to ensure fault-free data center operations and give operators greater insights into resource utilization.
Planning – An extensive library and planning functionalities that cover everything from data sockets through cables, networks, and storage to servers enables more efficient IT processes.
Cost optimization – IT infrastructure management tools must be integrated to optimize the cost of individual tasks and IT processes.
Improved service delivery – Greater transparency into IT infrastructure performance will enable faster provisioning, reliable implementation of service-related changes, and shorter downtimes which ultimately increase customer satisfaction and reduce OPEX.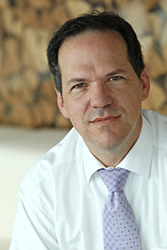 ABOUT THE AUTHOR
As the Executive Managing Director for FNT Software in North America, Steve MacDiarmid leads the company's strategic business development and sales initiatives while expanding partner relationships within data center, telecommunications, enterprise, and airport industries. MacDiarmid has more than 25 years of experience in international telecommunications and IT. Prior to joining FNT Software, MacDiarmid worked at Retarus as Director of Sales in Germany before advancing to President and CEO in North America. He has also held leadership positions at Telefónica, Teleconnect, Deutsche Telecom, and Hilti. Having lived in both Germany and the U.S., MacDiarmid is bilingual and conversant with both European and American cultures.