The COVID-19 crisis has disrupted business continuity in manufacturing. An Edge-computing digital transformation may be the key to success.
As manufacturers continue to evaluate strategies to help them emerge from the COVID-19 crisis and navigate their way to the "new normal," their current environment is anything but.
Instead, virtually every manufacturing company now finds itself grappling with a wide range of serious business and operational challenges, many of which they could never have predicted just a few short months ago. For example, manufacturers must now consider:
How to empower a suddenly remote workforce and give employees the monitoring, access, and control tools needed to ensure business continuity from a distance.
New ways to manage a completely disrupted supply chain to meet demand shifts, reduce production costs, and minimize the effects of rising material costs.
Methods to improve agility and responsiveness in order to meet changing customer demands and capitalize on emerging new opportunities.
In short, what can these companies do to successfully emerge from the current crisis and be better prepared for the future?
Stalled digital transformation efforts
One answer is to embrace new technologies as part of a larger digital transformation effort. This mindset is critical in helping manufacturers create and manage new processes, begin to reopen safely, and position their company to take advantage of new technologies such as artificial intelligence, machine learning, IoT, data analytics, and more.
Yet while many manufacturers would likely report they were considering, even implementing, their own digital transformation program in early 2020, the majority simply didn't have time to complete the effort before the coronavirus became reality. As a result, many still rely on legacy systems or outdated technology and infrastructure, all of which is ill-equipped to address the issues caused by the COVID-19 crisis.
Driving change with Edge computing
Today, Edge computing can help manufacturing organizations accelerate their digital transformation efforts and navigate to the new normal.
In many ways, Edge computing is the perfect fit for challenging times like this, especially since it was designed to ensure ongoing business operations in far-flung locations and with minimal hands-on management. Edge solutions can be deployed to enable remote monitoring, control, and optimization of critical workflows—with little to no involvement from IT. Edge technologies can also be used to collect important data for data analytics to generate the real-time insights needed to improve key operations such as supply chain management.
Three strategies for quick wins
Many manufacturers we work with are interested in using Edge computing to drive a digital transformation effort—and now, plan for a better future post-COVID-19—yet many simply don't know where to start.
To help, here are three strategies to use Edge computing to power digital-first strategies and create transformational change.
Consolidation
Many manufacturing companies currently experience technology sprawl, both in the number of disparate systems they use and how they're distributed. This scenario contributes to a high total cost of ownership, but it also makes it difficult to expand, monitor, and manage the infrastructure.
Edge computing can help by powering virtualization and containerization strategies that dramatically reduce the overall hardware footprint. In turn, enabling a virtualized infrastructure environment can help improve scalability and support the adoption of new technologies such as IoT-driven predictive maintenance or data analytics.
Standardization
While many manufacturers have learned to make it work, cobbling together many different tools in their technology stack actually contributes to many real issues. First, it makes it difficult for manufacturers to manage long product lifecycles that never seem to overlap. Such a system is also hard to simplify and control costs and can't really provide continuous value or innovation.
The right Edge computing workload enables manufacturers to accelerate the deployment of solutions. Incorporating Edge technologies makes new solutions easier to maintain, require far less customization, and allow for add-on services and capabilities.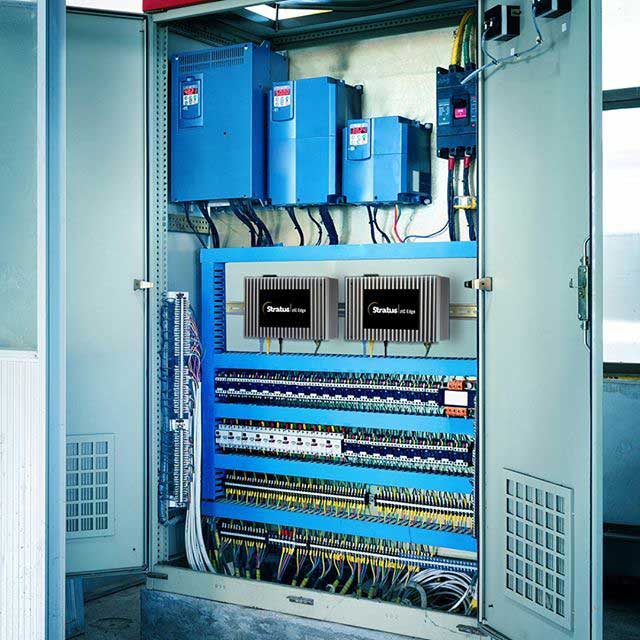 Integration
Many manufacturing companies wrestle with how to connect systems in order to gain new efficiencies or capabilities. Without the right integration capabilities, outdated technology makes it hard to deliver security and feature updates, share data, analytics, and reporting between sites, or enable hands-free, autonomous operations.
Embracing a modern, Edge-driven infrastructure paves the way to integrate a wide variety of platforms and systems, such as data analytics solutions. For example, one organization used Edge technology to develop a solution that allows virtually all of its applications to be managed in the cloud. This workload creates containers as Edge modules within the framework of a public cloud environment, enabling comprehensive, zero-touch operations management.
Success after COVID-19—and beyond
As manufacturers seek effective strategies to approach the new normal, many would be wise to consider Edge computing. Edge-driven digital solutions are easy to deploy, provision, and manage and can be fully autonomous, providing remote monitoring capabilities and failure prediction. With these capabilities and resulting benefits, manufacturers can drive digital transformation and position their company for maximum success.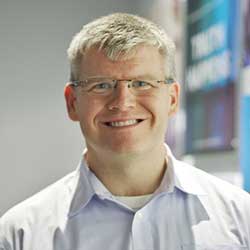 Jason Andersen is Vice President of Strategy and Product Management at Stratus and is responsible for setting the direction for Stratus products and services. Jason has a deep understanding of both on-premise and cloud-based computing infrastructure and has been responsible for the successful market delivery of products and services for over 25 years.