Times have changed and the competitive threats from outside your sector are potentially more disruptive than the ones you have traditionally done battle with.
That's why the question should be, "Where's your competition coming from next – and what are you going to do about it?" When you live in a time when international hotel chains are besieged by a global network of guest rooms in private homes, the traditional strategies don't work as effectively as they once did – if they work at all.
The new competition moves fast, accelerates and changes direction even faster, and leverages technologies that you may not use at all yet, much less make a pivotal engine for your business. There are, however, three approaches for industrial companies to employ that EY has found effective for mitigating fast-emerging competition from outside your sector.
Prioritize new ideas
Start by saying "no" to some of the things you've always done, particularly "continuous improvement" through incremental change. Competitors from outside your sector sell entirely different solutions from what your sector has traditionally offered. They can't compete with you on your terms, so they change the rules.
This demands you think holistically and outside the (sector) box – and do it pre-emptively so that you bring your innovative solution to the marketplace before they can introduce theirs. If your new idea gets there first, it raises the cost of entry for outside-the-sector invaders and they'll likely look elsewhere for low-hanging fruit.
A key benefit in leveraging emerging technologies is that it can generate solutions applicable to a range of sectors. We have seen, for instance, sonar technology developed for naval applications repurposed for use by paper producers. The technology was for underwater detection – but how many different industries might have a need for that? Hydropower? Aquaculture? Commercial shipping?
This is about replacing continuous improvement with continuous innovation, which will enable you to mitigate the threat from outside-the-sector invaders – sometimes by becoming an outside-the-sector invader yourself.
Rethink your strategy
The best way to defend yourself against sector-disrupting competition from the outside is to be the disruptor yourself – like the sports axiom: the best defense is a good offense. If you are being threatened by digital innovators, you aren't going to win simply by working harder. Or by lowering price points – outside-the-sector competition will be selling something with a uniquely compelling appeal.
Thus, you have to begin thinking like an outsider and embrace digitally driven innovation. You start with the customer's situation rather than your product development – because to compete with outside-the-sector threats, you need to stop thinking in terms of selling products and start thinking about selling outcomes. Your strategy isn't how to sell a higher volume of product with the highest possible margin – it's how to make your customers' businesses more productive, profitable and cost-efficient.
So, what is it that your customers really want? Fulfilling a desired customer outcome can change everything, from customer loyalty to your pricing model. Not to mention, your competitive advantage.
Alter your operating model
To activate such new strategies, however, requires changing the way you work, from the ground up. Consider, for instance, ecosystems. If you're a chemical company, don't just focus on the supply chain for your chemical products. Explore collaborations with equipment companies that would integrate a new chemical into their machine's process. When you create a new process that radically changes the marketplace, you reap more than competitive advantage: you've created a new collaborative platform for generating innovative solutions that could open new markets for your company.
Changing your operating model also requires corresponding changes in how you measure success. If you don't change the metrics, the operational changes needed to realize the new strategy won't take. If you still only incent your sales organization with sales-volume bonuses, they won't sell your new solutions. If you're an agricultural-products company, you need to measure the success of the requisite genetic research to drive higher-yield solutions – even though the research is on a 7-year cycle.
You might also need to add some new faces to the C-suite. Maybe you need to hire a new leader from outside the sector, who isn't limited by conventional thinking and is willing to advocate for bold initiatives to implement a new, digitally driven strategy.
Competition from outside your sector is not an insurmountable challenge. But it is a new type of challenge that requires thinking differently about how you take it on. There is a powerful upside, however, in proactively heading off such outsider challenges before they hit your sector: it creates considerable competitive advantage over your traditional competitors.
About the Authors: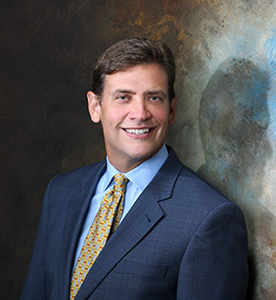 Jerry Gootee
EY Americas Advisory Sector Leader, Industrial Products and Automotive and Transportation
Akron Office Managing Partner, Ernst & Young LLP
Jerry is a partner in the Advisory practice and leads the Americas Industrial Products and Automotive and Transportation sectors. He serves global organizations and their auditing, tax, transactions, and consulting needs and has more than 26 years of experience in the automotive, consumer products, and chemicals sectors.
In addition, Jerry is the Akron Office Managing Partner, responsible for client service, people development, brand, and community relations. Previously, he served in many Americas and global leadership roles for EY including innovation, sales, and marketing, communications and Vision 2020 strategy development.
Jerry is a Certified Public Accountant and graduate from the University of Louisville.
LinkedIn profile: https://www.linkedin.com/in/jerry-gootee-181a01/
Email: jerome.gootee@ey.com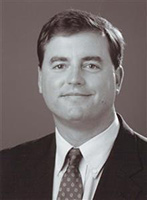 Gregg Sutherland is a Principal in EY Strategy. In this role, Gregg helps clients to develop growth strategies, optimize business investments, design new operating models, and develop new cost structures to free up resources for growth.
Gregg's career includes leadership roles in strategy, new business development and product management, both as an external adviser and as a corporate executive, including head of Corporate Strategy at a Fortune 100 company.
Gregg is a frequent contributor to professional organizations and conferences. Gregg has been a speaker about the application of driver analytics to strategic decision making at the SAP Sapphire conference, the EY Planning and Analysis Council, and at the EY Strategic Growth Forum.
Gregg graduated magna cum laude from the University of Denver. He then earned his MBA at the Wharton School of Business with a dual major in Strategic Planning and Decision Sciences.
He has served as an advisory board member at technology companies, the Board of Directors of the Colorado Audubon Society and the Colorado Telecom and Technology Professionals. He is a member of the Nature Conservancy, the Wyoming Outdoor Council, and is an active supporter of the Door of Love Orphanage in El Salvador.