The strategic approach for implementing smart manufacturing, technology solutions and processes.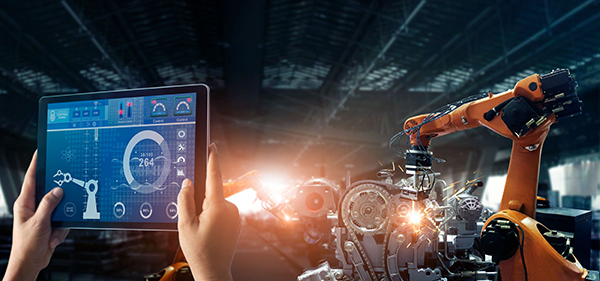 By: Vanja Subotic PhD, Principal Consultant, CIO Advisory and Paul Yarka, Managing Director, Industrial and Manufacturing Practice at EPAM Systems, Inc.
Many manufacturers are hesitant to adopt Industry 4.0 technologies, systems and practices. And not because of ignorance toward its potential innovations, but over concerns for the implementation costs and complexities. Although these worries are legitimate, the benefits of transitioning to modern smart technologies—including cloud, cyber-physical equipment (connected manufacturing equipment), and data-enabled transparency and decision making—far outweigh the time and resources needed for adoption. Most notably, studies reveal that businesses experience increased productivity, lower operating costs and improved product quality. In fact, it is safe to say that manufacturers that do not adopt Industry 4.0 will erode their competitiveness and eventually experience increasing cost. To stay competitive, manufacturers must begin to develop an implementation strategy for Industry 4.0 as soon as possible!
How to approach Industry 4.0 adoption
Some may sugar coat Industry 4.0 adoption – never admitting the challenges and consequences of completely revolutionizing manufacturing technology, systems, processes, and people. While the incredible benefits are undeniable, going in blindly without a plan of adoption will create numerous problems. It's critical to develop a comprehensive strategy that considers the impact these new technologies will have on one's workforce, processes, and existing technology so that these things can be optimized by new technologies, like advanced robotics, ML and connectivity.
Regarding manufacturer's employees, they will need to be trained and upskilled to achieve desired business outcomes. Begin by outlining a shared purpose and case for change with the organization. Then, they must complete an assessment of their employee's current capabilities to determine if any skills gaps exist and if they can get filled by additional training. Long term, businesses will need to establish re-skilling opportunities to reinforce and sustain changes. With all existing processes, companies will need to analyze these manufacturing procedures to ascertain the best way to inject Industry 4.0 changes. By leveraging an insights-driven approach, manufacturers will ensure no disruptions affect production or their bottom-line during transformation. As for technology, it is best to start by considering enabling infrastructure from cloud to edge to networking.
After addressing the concerns facing people, processes and technology, manufactures can adopt Industry 4.0 via an agile approach. Meaning, that the initial focus is on a 'light' assessment of needs, followed by incremental 'minimum viable product' delivery. Such an approach will allow businesses to identify use cases according to urgency, data availability and the level of mandatory effort. By adopting an agile approach early, before Industry 4.0 technology installation, companies can consolidate program structure and delivery, technology solutions and staff acceptance, reducing budget waste and establishing a manageable path into the future.
Benefits of Industry 4.0
Despite the diligence and commitment needed to adopt Industry 4.0, the benefits will be just as groundbreaking as Henry Ford's assembly line or the advent of electric over steam power. Smart manufacturing, powered by Industry 4.0 technologies, will significantly evolve current baseline processes and performances. For example, the sensors and devices characteristic of Industry 4.0 enable organizations to tap into their data to gain measurable and actionable insights. Before, manufactures could not always precisely interpret data; sometimes, data got locked inside siloed systems, preventing harmonization and inconsistent governance. With access to real-time visibility and accurate data, Industry 4.0 will empower businesses to make better, smarter decisions to boost KPIs, reduce costs and expand operations.
Better data also means further optimization for manufacturing processes and supply chain management. Through automation, connectivity and fluid human-machine interactions powered by big data, enterprises can become more efficient and massively increase production. Likewise, IoT and integrated data systems have transformed the relationship between businesses and the supply chain – now, information is seamlessly bounced back and forth for real-time decision-making.
Moreover, the data available through Industry 4.0 will give companies access to smart tech/manufacturing solutions, including manufacturing control towers, predictive maintenance (PdM) and computer vision powered tracking and decision making. The first example is the processes by which data and analytics tools enable greater visibility of manufacturing operations, such as refining facility throughput and overall equipment effectiveness (OEE). The next solution, PdM, leverages machine data to discover patterns or anomalies in equipment; workers won't have to wait until something breaks to fix it, which can be expensive – instead, they can perform needed maintenance in advance of equipment-caused downtime. Lastly – computer vision is an advanced technology which can for example inspect product quality, monitor spare parts inventory and preemptively recommend the purchase of spare parts.
Stability in a world of uncertainty
During the initial months of the pandemic, most manufacturers expected to be impacted financially, with a little over half anticipating changes in operations. Demand has become volatile, decreasing and increasing unexpectedly. These sudden fluctuations impair equipment performance, productivity levels and employee morale. Soon, the only suitable solution to this unstable environment is the greater agility, flexibility and resilience offered through Industry 4.0.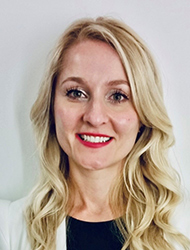 Vanja Subotic is a Principal Consultant within the CIO Advisory and Technology Consulting practice at EPAM. For more than 15 years, she has delivered complex, large-scale initiatives in digital transformation, big data, and cross-functional collaboration for a wide range of industries, including industrial and telecom.
Prior to joining EPAM, Ms. Subotic was part of an executive management team where she led strategic partnership projects. She also served as a director of product management and in various engineering roles.
She has a Ph.D. in electrical engineering from Western University in Canada.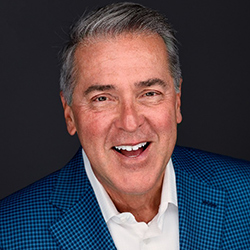 Paul Yarka is a Senior Director and leads EPAM's Industrial and Manufacturing business practice. With more than 35 years of experience, he's worked with clients across North and South America, Europe, and Asia Pacific. Mr. Yarka has worked as a consultant and executive to industrial and manufacturing firms—specializing in Industry 4.0 digital transformation from strategy through all phases of technology execution and organizational impact. He's worked with a variety of discrete and process manufacturing firms as well as industrial clients on their digital transformation and product development initiatives.