After a tough 2019, global brands enter 2020 with clearer vision for navigating trade wars, upholding compliance and leveraging technology.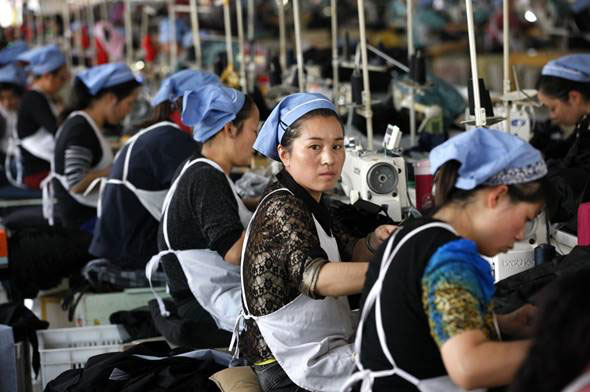 In light of the recent factory fire in New Delhi where child laborers were found trapped inside the burning building, the pressure is mounting for global brands to rethink supply chain strategies in 2020.
But its more than just this catastrophic event shaping the conversation on global sourcing. With ongoing trade wars, uncertain political climates, consumer pressure and the introduction of new uses for technology, the upcoming year will require even more agility and transparency in the supply chain. There are a number of lessons learned that brands can take from this year and apply to the year ahead.
Ongoing Trade War Disrupts Global Sourcing
The US-China Trade War has continued to disrupt the day-to-day operations of businesses and many executive teams have already made key decisions on whether to move or where to move their sourcing. US businesses continue to move away from China with a decrease of 17% year-on-year in the first three quarters of 2019, according to our latest data from Q3 2019.
It's important to note that the shift in sourcing regions varies by industry. For example, the apparel and footwear industries have been moving out of China over the last 10 years due a number of factors including an increase in labor costs. With that being said, China is still holds a large share of sourcing for textiles for the overseas market. In the electronics sector, buyers have been gravitating towards products made outside of China, with goods now being soured from countries like Vietnam and Taiwan.
Further regionalization is in store for the global supply chain as businesses are under increased pressure to keep costs down, reduce time to market and navigate increasing uncertainty.
Sourcing Shifts Throw Covers off of Compliance Issues
As brands shift production over to less established sourcing regions, there's been an uptick in safety, environmental and ethical compliance issues. Diversification of sourcing creates a lot of uncertainty and puts pressure on suppliers, potentially resulting in unsafe and illegal measures to fulfill orders.
It's important for busineses to remain diligent in ensuring human rights compliance and supply chain transparency. Often times this means 'going back to basics' by taking a close look at purchasing practices and supplier relations from an ethical procurement point of view. One thing that can't be stressed enough is that social compliance is not a one-off measure. Brands should take a systematic approach to managing it and follow up regularly.
Complementing technology with talent
Technology has been a hot topic in recent years, particularly looking at how technological innovations can be applied to bring greater transparency to supply chains. It's important to keep in mind though that no technology in itself is a silver bullet to improve supply chain compliance; digital platforms and applications are just tools, and as such need to be properly implemented and used.
An often overlooked part of large-scale technology projects is the importance of having boots-on-the-ground to help the people physically present to walk. It's not just about having the right technology but also the right talent that can implement it every step of the way.
Change is the Only Constant
As geopolitical tensions, economic pains and evolving consumer pressure continue to shake up the global sourcing landscape, there's just no such thing as business as usual. No matter what happens with the US-China Trade War, one thing is clear: the golden era of China is over, causing a widespread disruption to sourcing that will likely continue for many years to come.
Businesses must trudge through the fog for the indefinite future, focusing on facing the challenges of change and shedding light on the compliance risks that will inevitably arise as they diversify sourcing to new markets. Whether adopting a systemic approach to social compliance or deploying new technology to bring greater transparency, it is adaptability that will drive companies forward and optimize supply chains in an increasingly competitive and fast-moving world.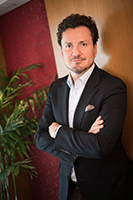 Sébastien Breteau is the founder and CEO of QIMA, a quality control and compliance service provider that partners with brands, retailers and importers to secure and manage their global supply chain. He has more than 20 years of experience in supply chain management, founding his first sourcing company in 1997.
Founded in 2005, QIMA has become a leading player in Asia and has expanded its operations globally to 20 offices, 2,300 employees and operating in 85 countries. QIMA received the received the Best SME award from behalf of the French Chamber of Commerce in 2006, and the 'E-Business of the Year' award from Alibaba in 2008.