October 31, 2018
By Gary M. Barraco, Director Global Product Marketing, Amber Road
The ghouls and frights of Halloween are over, which means the holiday shopping season is kicking off. Store shelves are already stocked with Christmas holiday goods, which indicates that companies aren't wasting time to get the holiday shopping season underway. The breakneck speed of customer demands is forcing retailers to increase time-to-market and pushing companies to rethink their business processes and technology. They must transform the supply chain to be more efficient, profitable, and carry less risk.
Consumer demands means more rapid, effective production and fulfillment for brands to be competitive and profitable. Companies yearning to stay at the forefront of supply chain management are deploying a digital model of the supply chain through global trade management (GTM), which is driving more value across their business for the holiday season and beyond.
A recent Aberdeen Group survey* of respondents across the supply chain industry examined how supply chain technology solutions have evolved from a collection of standalone supply chain and enterprise applications into today's integrated digital approach which ties everything together. The survey also reveals what the future holds as new technologies enter the space.
Buy or Build?
Homegrown systems were necessary in the early days of GTM as enterprise product options weren't available. These systems were sufficient in the past, but today's ever-increasing speed of business is driving rapid changes and innovation in global trade. The pressure is on to move beyond silos and home-grown systems and break out of past practices to keep up.
Today, more than 50% of best-in-class and all others indicate a fairly high level of in-house developed software remains in place. In-house developed software solutions, though, can be a deterrent to progress if they are not current with the latest technology because of outdated architecture and integration with other critical systems that they must communicate with.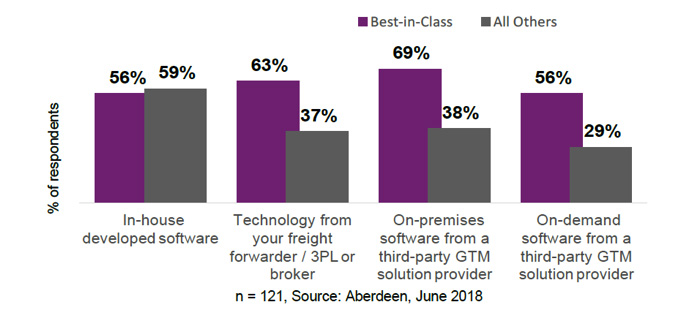 Best-in-class companies, however, are embracing GTM solutions. Despite a fairly high level of in-house developed systems remaining in place, more than 81% of best-in-class companies surveyed by Aberdeen indicate they are more likely to adopt a best-of-breed GTM solution, either cloud-based or on-premises. Over 71% are more likely to leverage technology from logistics partners.
Growing Pains
GTM has advanced from the siloed solutions of the past to single-platform solutions that continue to evolve. Single-platform solutions provide the digital model for sourcing logistics, trade operations, and trade compliance with a broad and deep set of cab capabilities that enable collaboration, automation, and analytics.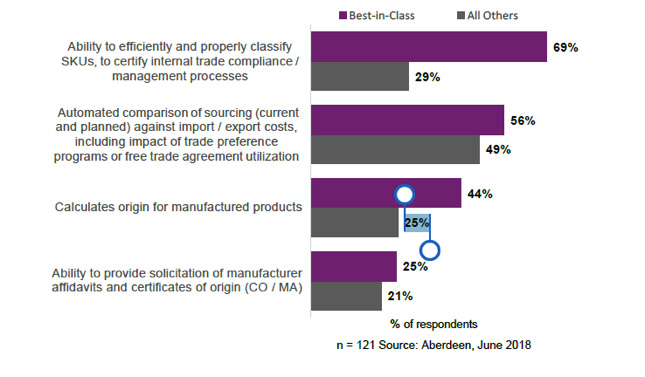 A common digital platform moves the global trade processes upstream into the product design and sourcing functions, where critical decisions are really made rather than the past practices which began at the point of shipment.
Trade compliance management data can also be centralized, shared and leveraged with a digital GTM platform, offering continues updates and access to the latest information needed for compliance. This can include implementing safeguards for screening of key risk factors, often updates and part of the standard workflows.
Real-time visibility is essential to the timeliness of data for decision making and keeping plans on track, especially when consumer expectations are now next-day or even same-day deliveries. Companies can't wait any more. GTM can offer online visibility on global orders and supplier status on shipments, including in transit visibility once a product is shipped. Up to 69% of best-in-class companies surveyed say this online visibility into in-transit shipment is a must have of their GTMs, compared to 51% of all others respondents.
A digital platform becomes the basis of sharing information in real-time and having exception processes in place to immediate alerts any out-of-tolerance conditions. In the event of supply disruptions, real-time visibility and a communication network with all partners involved enables prompt action and avoidance of catastrophic delays.
The Future is Transforming
The acceleration of business processes due to consumer demands, changing policies and technology innovations are driving digital transformation initiatives across many global supply chain companies. Ecommerce demands speed which requires available-to-promise (ATP) information. Visibility is key to meeting that demand and speed, and new technologies will emerge to help in the future.
Some of the current technology trends are already leading the charge to innovative changes. More than half of the best-in-class companies surveyed are already adopting these new technologies in analytics, social streams and business applications, compared to all others who are 40% or lower in interest.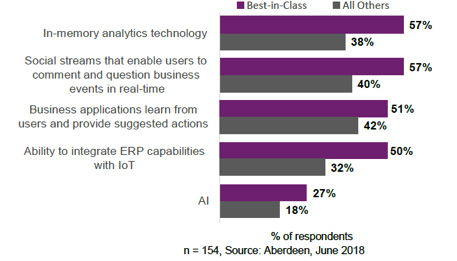 Regardless of where the future takes companies, having a digital platform is a cornerstone for capitalizing on new technology because it is digital. Digital is ready for new technology adoptions and having a solution based on a digital platform is a good position to start from when integrating, merging with, or adopting any new technology.
Companies can prepare for the future now by embracing a digital GTM platform which will create the agility and flexibility needed for adopting future technologies quickly, while improving existing global supply chain management functions today.
* Survey respondents are broken down into three categories: best-in-class (top 20% of respondents based on self-reported performance); industry average (middle 50% of respondents); laggard (bottom 30%); and all others, a combination of laggard and industry average respondents.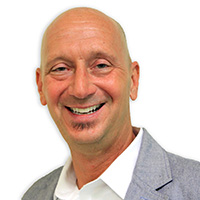 About the Author
Gary Barraco, Director, Global Product Marketing, Amber Road
Gary is responsible for developing strategic product marketing direction and presenting the Amber Road brand and solutions worldwide. As the platform evangelist, Gary develops and launches customer insights, go-to-market plans, product messaging and content, and field marketing tactics which establish Amber Road's solutions as a standard in the Global Trade Management space.