Amid ongoing supply chain labor shortages, businesses need to adapt hiring strategies to focus on retaining new hires and current employees.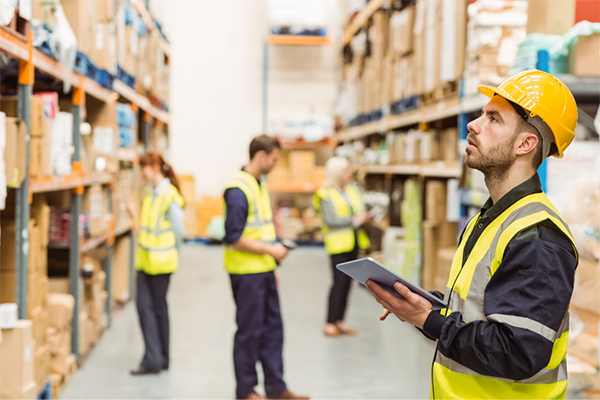 By WorkStep CEO, Dan Johnston
Amazon and other supply chain employers are boosting wages, offering sign-on incentives, and ditching drug tests to draw in new hires amid ongoing labor shortages. However, even with $3,000 bonuses and $3 hourly raises, it will be tough to overcome a turnover rate of 150% a year. So, what are the tech giants and other major businesses getting wrong?
The answer lies in their poor retention strategy.
Incentives aren't Enough
Businesses looking to hire hourly supply chain employees don't need to dangle fancy bonuses in front of candidates to get them on board. Instead, they need to go beyond quick hiring perks and offer long-term benefits.
A recent survey of 16,000 new supply chain hires found that pay wasn't even in the top five reasons for frontline employee turnover. In fact, pay ranked number seven out 14 categories. The top priority for hourly workers was obtaining a clear path for career growth.
The other top four reasons for supply chain workforce turnover included the role not meeting expectations, poor safety measures, and ineffective orientation and training.
These findings paint a clear picture that supply chain workers don't just want a job, they want a career. They also go against Amazon's recent plan to hire 150,000 temporary supply chain workers to meet peak season demand – a move that doesn't necessarily scream professional development.
If companies want to successfully hire and retain supply chain workers, their perspective must shift from viewing this workforce as a commodity to viewing it as a valued long-term partner.
Constant Communication is Key
So, where can businesses start?
Decreasing turnover rates starts with understanding what is driving your employees to leave in the first place. However, most large organizations have a disconnect between leaders and frontline hourly employees.
Technology bridges this gap. For example, a retention solution enables companies to engage, better understand and ultimately hold onto their hourly workforce. A platform that offers real-time anonymous feedback to HR, instead of point-in-time surveys, offers an abundance of data to identify trends and patterns. This way, management knows the sentiment, struggles, and successes of their hourly workforce and can pinpoint where changes need to be made to raise employee satisfaction.
Understanding where turnover stems from stops the revolving door. It reduces the investment to replace, recruit, and train new employees while giving businesses the ability to operate at a high level without the disruption of consistent turnover.
On top of that, retention solutions give HR the tools they need to drive improvement where it will be most impactful. By understanding how the feedback relates to retention and closing the loop with suggested actions, businesses can create a path toward success.
The Pivotal Shift: From a Job to a Career
The key to retention also centers around providing a clear path for career growth and professional development.
Supply chain workers want to know they are valued – a message that is misconstrued when employees are constantly being replaced. Not to mention, the cost of hiring, onboarding, and training a new hire can cost thousands of dollars per employee. That number only skyrockets when incentives like sign-on bonuses are involved.
With the costs saved by keeping employees on board for the long run, companies can invest in training, professional development, and innovation that provides clear paths for career advancements.
The bottom line is that incentives only get businesses so far. The real competitive advantage lies in retention-based hiring. A company's ability to keep its talent starts with clear communication, transparency, and opportunity. Real-time feedback that enables organizations to identify why employees are leaving is the first step. Through understanding the drivers, management can support change and enable a people-first culture centered on growth.
That type of understanding and knowledge is the difference between sinking and swimming in today's job market.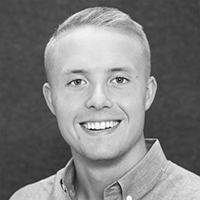 About the Author
Dan Johnston is the co-founder and CEO of WorkStep. WorkStep's software platform empowers companies to find and keep frontline employees for the long run. Prior to WorkStep, Dan managed a third-party logistics warehouse and co-founded InstaEDU, an education technology company.
About WorkStep
WorkStep makes the supply chain a better place to work. WorkStep's leading software empowers companies to hire and retain their hourly workforce for the long run, while improving outcomes for critical frontline workers. For more information on WorkStep, visit www.workstep.com.