With the rise in EV popularity, charging stations are in high demand. This article discusses why EV charging stations are worth the cost.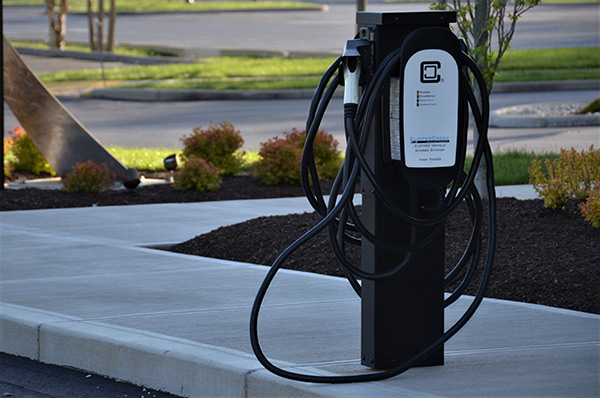 Electric vehicles are rising in popularity. As of 2021, there have been 11.3 million EVs sold globally. EV and hybrid vehicle sales are projected to increase to 38% by 2025. This would be an over 300% increase from 2019! The sales increase could be a result of many things, but price decreases and functionality are some of the main reasons people are opting for EVs over gas-powered vehicles. EVs are also the perfect vehicle for conscious consumers wanting to make a positive impact on sustainability.
Because of the substantial increase in EV purchases and new automotive technology, federal and state governments are encouraging EV sales by offering free access to HOV/ toll lanes for EV owners. Incentives are also being offered to developers by the government in an effort to reduce EV installation costs.
If you are thinking about installing charging ports for your local community, now might be the time.
EV Charging Infrastructure Costs
Like conventional cars, EVs require "fuel" through charging stations or ports. Building EV charging infrastructure can be a big challenge for local communities as it can be costly and complex to build making infrastructure planning a crucial step in the process. The average charging port installation costs around $6,000, but when you add on costs for power grid infrastructure, equipment, construction costs, and software, that number increases exponentially. If you only have a limited amount of money to spend, you can consider starting with lower voltage ports as those are significantly less expensive.
But EV charging offers many benefits and is worth the cost in the long run. Here are 4 positive impacts of providing EV charging stations for your local community.
1. Reduced Air Pollution
Electric vehicles are zero-emission machines. Shifting from gas cars to EVs gets us one step closer to cleaner air as EVs have a lithium-ion battery for industrial vehicles rather than a gas tank. Thus, contributing zero emissions when en route.
A study done by Carbon Brief comparing the emissions from a gas-powered vehicle vs. an EV showed that the gas-powered vehicle gave out twice as many emissions than the EV. By opting for EVs over gas-powered vehicles, we counteracting the negative effects of global warming — and that is a huge plus!
2. Less Gasoline Consumption
Public and workplace charging stations can significantly reduce gasoline consumption. Installing Level 1 and Level 2 EV charging stations in highly concentrated areas — such as airports, shopping centers, government offices, hotels, urban charging hubs, and highway corridors — would significantly impact the amount of gasoline being used.
3. Low Driving Cost
EV charging infrastructure allows for lower maintenance and fuel costs than gas-powered vehicles. A study revealed that the maintenance and repair of a gas-powered vehicles sits around $25,000 — costing around 40% more than an EV. EVs, in general, have less parts to service, making repairs naturally less expensive.
4. Increased Property Value
Installing EV chargers in multi-family buildings and condos boosts the demand and value of residential properties. "Right to charge" laws are already functional in many states. This law makes installing EV charge ports mandatory for the parking lot of multi-unit buildings, contributing to building sustainability efforts as a whole.
Best Practices For Installing EV Chargers
EV charging port installation is best done during times of construction. Three levels of EV charging are usually available. EV owners can charge faster with high-level ports, while Level 2 charging is ideal for regular and overnight charging. Considering the current infrastructure of a property is crucial. If the property power supply has already reached maximum limits, upgrading the infrastructure is necessary before installing an EV charging port. The U.S. Energy Information Administration monitors the power grid hourly so you can see in real-time if a certain area has met energy capacity.
Even though EV charging infrastructure is costly to build, it's worth the investment. Installing EV charging stations could be a great step forward in ESV for your local city. EVs encourages eco-conscious, forward-thinking practices that can carry over into everyday life.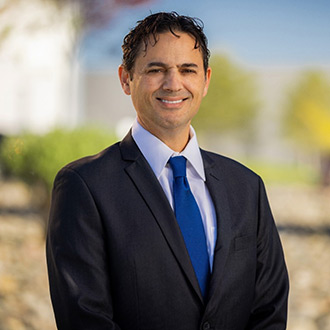 Dr. Denis Phares is the chief executive officer of Dragonfly Energy Corp. He leads the company's innovation and research initiatives, focusing on developing and advancing Dragonfly's revolutionary technology.