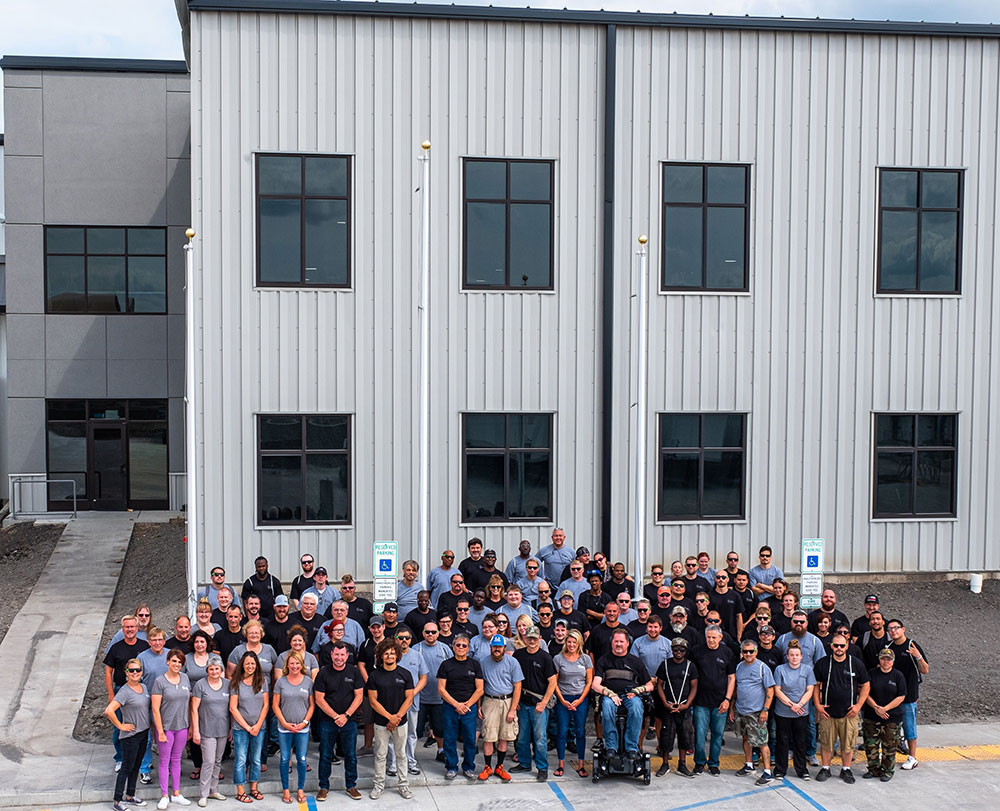 Education is an important component to helping people gain confidence and become engaged members of their community. Offering employer-sponsored education benefits at no cost is an investment in your employees that can enhance and support your company mission.
Despite the growing rate of high school and college graduates, there is still a significant number of working adults that have been "left behind." One in five working adults does not have a high school diploma and this can contribute to lifelong stagnant wages. On average high school dropouts earn $260,000 less in their lifetime—compared to their peers who earn a diploma or GED credential.
Many workers have cited that they are not financially able to pay the upfront costs for tuition and instead must prioritize day-to-day financial obligations that can have more of a consequential impact on their lives and that of their families. Tuition assistance for college programs is also only useful for those that already have a high school diploma or GED credential.
At Solid Comfort, we are dedicated to meeting the needs of our workers by addressing the financial challenges that come with pursuing a second chance at a high school diploma. In addition, we recognize that our employees need consistent support throughout their educational journey so we pair each employee enrolled in the GEDWorks program with an internal mentor to provide support and encouragement throughout their journey.
This commitment to helping employees pursue their personal and professional goals is one that many companies can and should make. Here are some of the key takeaways to consider when offering an employer-sponsored education benefits program with a mission-driven approach:
Offer comprehensive support and benefits
"All-inclusive" programs help students map out what the educational journey will look like from start to completion. Employers can develop their own program in-house to meet their needs or partner with an external organization to offer the benefits to employees. We partnered with GED Testing Service to offer the GEDWorks program. Through this program, full-time and part-time Solid Comfort employees and eligible family members can earn their GED credential at no cost. The students have access to everything they need to successfully prepare for and earn their diploma. This includes free practice tests, GED tests, online study materials in English and Spanish and they are matched with a personal advisor that provides academic coaching and support throughout the process.
The program has helped over 4,000 GED graduates and nearly 40 companies across the country now offer this opportunity as an employee benefit. Eliminating financial barriers and providing a support system has been a formula for success. GEDWorks students are 81 percent more likely to earn their diplomas than students who are pursuing a GED credential on their own.
Uplift and upskill families and communities
Solid Comfort is a small, family-owned business that knows the importance and value of family and community. Therefore, extending the GEDWorks employee benefit to eligible family members was a natural decision for us.
Through our Solid Start philosophy, we provide inclusive hiring for applicants facing roadblocks to gainful employment which includes, but is not limited to: veterans with disabilities, individuals that are neuro-diverse and need accommodations, semi-retirees, applicants in recovery, and individuals who have been formerly incarcerated or have criminal backgrounds. Participating in the GEDWorks program aligns perfectly with our Solid Start philosophy. When individuals have a chance to work and further their education it benefits not only them and the employer but also the communities where they live. Communities thrive and flourish when all members have a fair opportunity to work and participate in them.
Upskilling efforts, including education benefits, have the power to go beyond one employee and their productivity within the workplace. When an employee or their family member earns a GED credential they are setting an example and often inspiring others in their household and within their community. By offering this opportunity we are investing in the community that has supported us from the beginning.
Promote the positive benefits for employees and employers
The benefits to employers goes beyond the goodwill of doing the right thing. Employer-sponsored education benefits have been proven to boost employee morale and increase retention and recruitment rates. Employees are healthier and happier when they feel supported by their employer. As employers we benefit from this with higher productivity rates, more engagement and less turnover.
Frontline worker turnover can be as high as 100 percent. When employees stay they are helping build a strong internal pipeline of talent and helping boost company morale. The positive impact of offering free education benefits also extends to the recruitment process—the GEDWorks program is a visible testament to our mission and the values of our company.
Education is a gateway to a better life and has the potential to positively impact generations of families and uplift entire communities. We believe it is our job to foster an environment that offers opportunities for professional and personal development and encourages employees to pursue the on-the-job training, soft skills and the education they need to grow within or outside of our company.
About Heather Schimke:
Heather Schimke is the Human Resource Manager at Solid Comfort, a North American manufacturer of hotel guest room furniture.
In her role, she provides expertise and oversite across the entire Human Resource spectrum. Heather graduated from Concordia College with a Bachelor of Science in Long-Term Care Administration and a Minor in Sociology and Gerontology. In 2012, she earned her Master's degree in Human Resources from the University of Scranton.
Heather sits on the Solid Start committee where she's had the opportunity to advocate for individuals who were formerly incarcerated. This summer she attended the first Career Fair at the women's prison in Shakopee, MN and made several conditional offers to women, three of whom are now employed at Solid Comfort and doing fantastic.
During Heather's 10-year tenure in Human Resources, she has led projects to better support employees through improvement of health benefits, employee engagement, and assistance programs. She also focuses on organizational growth and development.
About Solid Comfort:
For nearly 40 years, Solid Comfort has been crafting exceptional North American-made casegoods for the hospitality industry's top brands. Headquartered in Fargo, ND, the company has over 200,000 square feet of manufacturing space and is a specified provider for worldclass brands like Marriott (Fairfield Inn & Suites and TownePlace Suites), Hilton (Home2, Hampton and Homewood Suites), Best Western, and Wyndham Hotels.