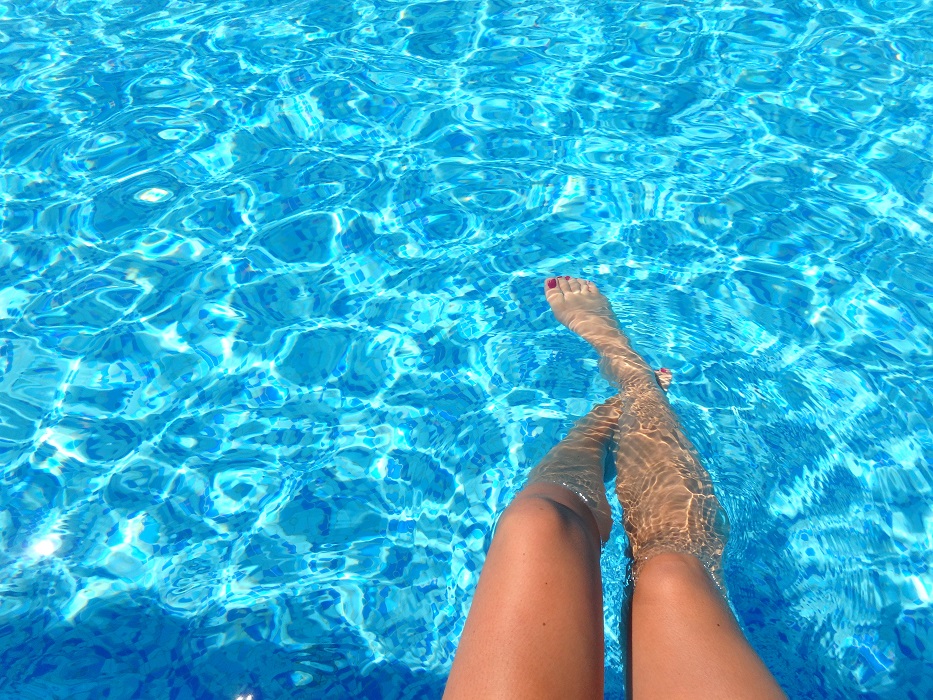 August 19, 2019
Pools and pool pumps are part of the technological revolution we are witnessing today. And obviously, with all that technology available out there, pools today look nothing like what we are used to.
The smart devices used in the industry today can help pool owners make the most of their outdoor spaces, whether we're discussing safety, or design matters.
All that fancy technology can be used in unprecedented ways, making pools safer and friendlier with the environment. For those who want to have a more pleasant time at the pool this summer, we have a list of the latest developments in the industry.
#1. The Insta-Link Home App
Now you can link your pool to a mobile application, the Insta-Link Home app, to be exact, and you can find out a lot of information on the quality of your swimming pool water.
You don't need to be a software engineer to master using this app. It comes with a pH strip which is attached to your smartphone, turning it into an on-the-go water-testing device. The app is available for both Android and iOS users, and all you have to do is dip the strip into your pool water. Once you take the strip out of the pool, scan it with your smartphone camera and wait for the results.
#2. The Seal Swim Monitor
This is a wireless app that contributes to boosting swimmers' safety levels when actively swimming. The app is developed for swimmers that experience accidents or any other type of distress while in the water, and it connects swimmers with lifeguards, their caregivers or parents.
The app can be connected with any type of health tracker or wearable and has its own electronic signature. Once the wearable detects unusual data, it will send off an alarm to the helper in control.
#3. The Pool Guard Alarm System
Families with small children know how dangerous unattended pools can be. In children aged 1 to 4, drowning is the main cause of unintended death. And well over 70% of those incidents occurred in residential settings.
Since drowning is such a tremendous issue, the pool industry has started to collaborate with app engineers to create reliable prevention systems. The Pool Guard Alarm System is specifically developed to help families prevent such accidents and it is one of the few systems with 100% rating on specialized platforms.
The system is proven to work amazingly for both in-ground and above-ground pools and as soon as the alarm is activated, homeowners can no longer deactivate it. Any large objects that enter the pool will set off the alarm. Luckily for homeowners all over the world, small objects won't pose any challenge if falling in it.
#4. Smart Pool Pumps
Pool pumps have become smarter and smarter over the years, and today, everybody can lower their environmental foot print, thanks to them. An energy-star rated pool pump eats up significantly less energy than traditional ones and apart from lowering environmental foot print, it can also save a household generous amounts of money.
Modern pool pumps help homeowners reduce the energy expenditure of their pools by 65%. This means that on average, their annual energy bills will be reduced by almost $500.
These pool pumps are available for both in-ground and above-ground pools, so regardless of your choice, you can be sure you'll end up saving a lot of money throughout the summer.
Before deciding which pool pump works best for you, we recommend reading some online reviews. This will offer you some insights before making such a big decision for your family. You can also discuss with a team of professionals beforehand. They will most likely offer you a lot of details and will advise you in the pool pump buying process.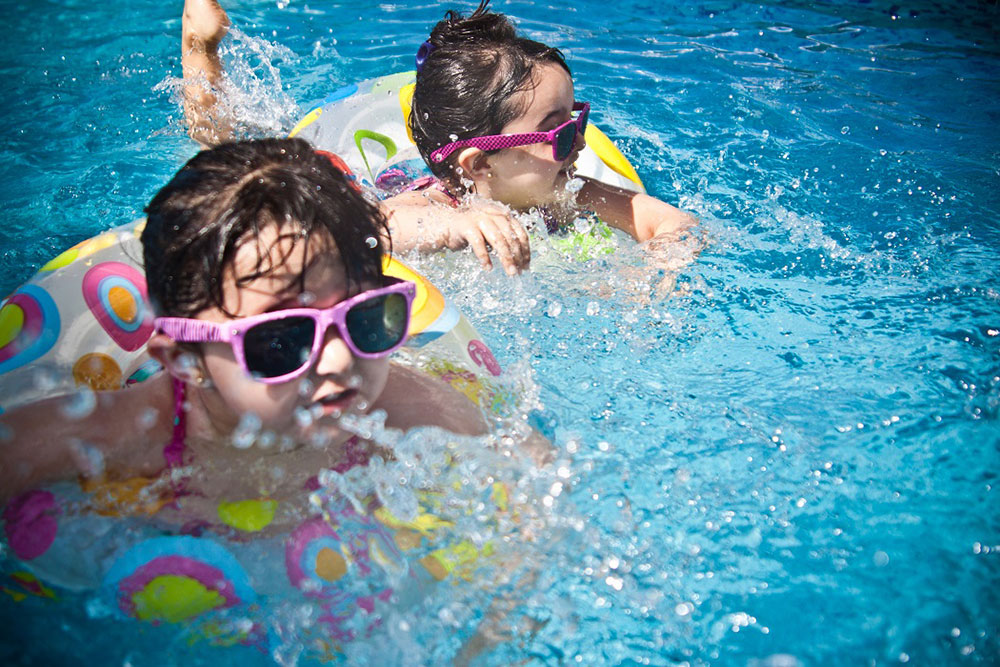 #5. The SwimFin Aid for Children
The SwimFin Aid for children is one great help when trying to reduce unpleasant incidents when your little one learns how to swim. It helps parents make the most of their children's swimming lessons until they learn all the tips and tricks.
The best part about this tool is that you'll never have to adjust its dimensions, taking the shape and dimension of the wearer. A tell-tale sign that your child is starting to master swimming is the device's raise above the water level. In skilled swimmers, it will come out of the water almost completely.
#6. Wahoo Swim Monitoring System
Wahoo is yet another monitoring system that will help you ensure your children aren't subjected to dangerous swimming accidents. Equipped with smart sensors typically worn as headbands, the Wahoo Swim Monitoring system emits both audio and visual alarms when swimmers are under the water for too long.
The band can also be attached to swimming goggles, making it easier to use. However, parents should always supervise their children, even when wearing the device. In case immediate help is needed, they will be able to respond to their children's needs in a timely fashion.
#7. The Lumiplus DC Pool Light
Safety and energy consumption are not the only concerns pool owners show. They are also increasingly interested in the general design of their pools. And fortunately for them, the Lumiplus DC led light is perfect to bring a modern edge to their swimming areas. This late-generation fitted lamp can be installed underwater and it can create a stunning ambience when installed by professional designers. Before installing your own pool lighting solutions, make sure you discuss with a designer or landscaper. They will come with plenty of ideas on how can you make the most of these little lights.
The pool industry keeps up with the latest technological trends. Pool owners have now solutions to some of their biggest concerns. From energy consumption solutions, to safety and design solutions, everybody can now make the most of their pool. Before investing in the products above, you can do your own research and decide what tools are the most appropriate for your own case.