Learn 4 different tips every business can use to proactively deal with talent shortages for their maintenance department.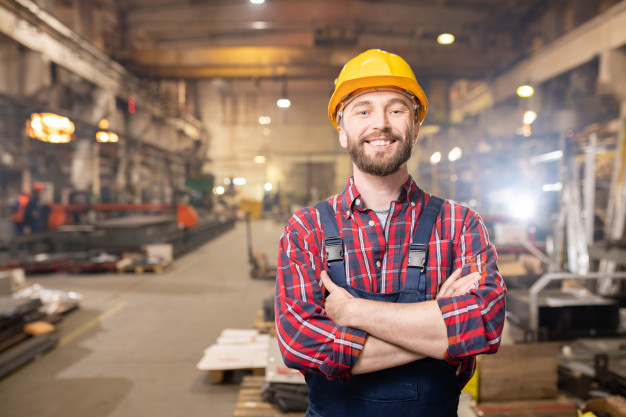 The manufacturing floor has changed rapidly in the past 10 years. Automation and digitization have changed how operators complete their tasks. Big data analytics have made new insights available to operations – rapidly, and across all levels. Robots have new advanced capabilities and are cheaper than ever.
Despite these trends that have advanced manufacturing, there are some negative developments. Of these trends, perhaps the most difficult to address is the talent gap.
The "talent gap" is the lack of skilled manufacturing workers available today. This can be especially true with maintenance technicians. Technology advances, changing demographics, and new priorities for younger generations have combined to create this gap.
Talent shortages are becoming a major issue across the US. In fact, a Manpower survey found that 69% of employers are struggling to fill positions.
Faced with this challenge, manufacturers are using several strategies to help them overcome this gap. Read on to learn more about these approaches to the problem.
Develop Talent
One way to address the talent shortage in maintenance is to develop your own homegrown experts. Assembling a skilled workforce takes time and money, but often pays off in huge dividends. For many locations, this is the only option for skilled labor onsite.
Before getting into specifics, let us discuss a potential mindset shift for skill development at your organization. First off, do not think of training as a basic build to a minimum level of skill, with employees remaining perpetually at one level of expertise. There should be standard training, but then more beyond that to offer the employee. This could include job rotations, mentorship programs, leadership development, and more. Training should be reviewed and updated periodically to meet the changing needs of the business. Allow employees to seek out and guide a bit of their own training. Finally, succession should be planned for in advance – periodically look at the organization and identify where upcoming gaps may occur.
As for training programs: if you are not sure where to start, consider the Certified Maintenance & Reliability Technician (CMRT) program, or the Certified Maintenance and Reliability Professional (CMRP) program for more advanced individuals. Both offer a holistic approach to maintenance and reliability. The CMRP also meets ISO and ANSI standards.
Besides these general certifications, there are likely specific training needs for the varied equipment onsite. Often the equipment manufacturer will provide training programs for their machines.
This approach to training will likely pay off in improved efficiency and longer reliability of your equipment. Better yet, your staff will be informed, skilled, and likely happier with their role.
Become More Desirable
Unfortunately, manufacturing is not always seen today as a progressive and innovative field to work in. Admitting this reality, one thought is to become more desirable in comparison to current jobs that are seen in a more positive light. In the What Workers Want report by Hays, some characteristics of desirable organizations include:
Investing in development of employees
Showing a clear career path
A commitment towards social responsibility & sustainability
A commitment to equality, diversity, and inclusion
Clear understanding of the job, and how performance is evaluated
Besides these characteristics, it is desirable to offer flexible work schedules and ability to work remotely at times. Challenging work and good culture are also preferred. Lastly, good pay and benefits are going to help, of course.
Not all these options are available to a face paced manufacturing environment, but they offer some food for thought to managers.
Improve productivity
One way to deal with talent shortage is to simply – need less talent. By automating what can be automated and improving productivity of the maintenance department, you will be able to do more with less. The most straightforward way to improve productivity of your maintenance workers is to implement a CMMS software and use it as a base to develop more efficient operating procedures and workflow in general.
Outsource
Another option when you don't have enough talent in your maintenance team is to outsource to outside companies. There are some potential benefits when outsourcing. The outside company may be much more specialized than a worker you would have onsite. They could have access to specific tools and diagnostic equipment. Thus, an outsource company could be more efficient at servicing equipment.
Additionally, this is easier than ever thanks to modern technology. Video chats and Augmented Reality (AR) software are making remote diagnostics more viable. So, you may not need to develop deep expertise on certain equipment if you can be directed by outside professionals.
Summary
As each day approaches, the talent shortage in industrial maintenance is becoming a larger problem. Manufacturing sites are struggling to fill the skilled technical roles as older generations retire and are not replaced. TO meet this challenge, manufacturing must adapt. To adjust, they must improve their training programs, modify their policies, and rely on vendors and contractors more than before. With a holistic approach to this issue, manufacturers can establish a sustainable solution for the future.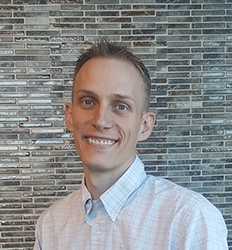 Bryan Christiansen is the founder and CEO of Limble CMMS. Limble is a modern, easy to use mobile CMMS software that takes the stress and chaos out of maintenance by helping managers organize, automate, and streamline their maintenance operations.
Email: bryan@limblecmms.com