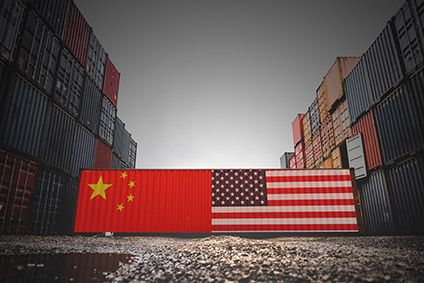 July 16, 2019
Tariffs have put the "sales team at war with our customers."
That's how the owner of a Midwest metal fabrication company described the impact of the tariff war earlier this year to Tony Uphoff, president and CEO, of Thomas, a company whose data platform provides information on North American industrial suppliers.
Most manufacturers are passing on the increases in costs to their customers, the Thomas data shows, with price increases ranging anywhere from 12 percent to 35 percent.
That put "significant strain on some long-standing customer relationships," noted Uphoff, in an exclusive interview with Industry Today.
That said, "most businesses have already weathered this part of the process and moved on, embracing this pricing impact as the new normal," Uphoff added. "We believe the tariff situation has largely stabilized from a pricing perspective."
As the tariff situation continues to play out, it has produced a mixed bag for U.S. manufacturers, characterized by an increase in business uncertainty. Higher prices may have helped some domestic producers, but hurt their customers. Even accepting the pricing implications of tariffs as the new normal, they have also produced an upheaval in supply chains worldwide. The tariffs are also forcing companies to reconfigure and diversify their supply chains.
The Thomas data show that material suppliers across the board have utilized the tariffs as an opportunity to raise prices. "Even if the material is produced and sourced domestically the price has increased," said Uphoff, thereby presumably providing a spike in profit margins for domestic producers. The Thomas data show significant increases in sourcing activity for tariff-impacted products such as steel, plastics, aluminum, and lumber.
Year-over-year sourcing for steel is up 67.7 percent and aluminum is up 29.4 percent, both clearly as a direct result of the tariffs, the Thomas data show. Lumber has been the second most sourced category on the Thomasnet.com platform recently, up 30.8 percent over its historic average over the last 12 weeks and up 67.5 percent in the second quarter of 2019 as compared to the same period last year.
At the same time, sourcing for machinery was up 98.3 percent on the Thomas platform in the second quarter, material handling equipment was up 72.3 percent, industrial automation systems were up 71.4 percent, and food processing equipment was up 58.1 percent, all signs that manufacturers are bullish on the possibilities for long-term revenue growth.
"Right now," Uphoff opined, "U.S. manufacturers are focused on capturing new opportunities from the strong economy before the predicted slowdown at the end of the year."
The recent cooling of the U.S.-China tariff war—with President Donald Trump and China's President Xi Jinping last month agreeing not to levy any new tariffs against each other's products, for now—have allayed some of U.S. manufacturers' pricing anxieties. That has allowed them to "turn their attention to finalizing necessary adjustments to their supply chains to regain impacted margins," according to Uphoff.
What that really means is that supply chains are not out of the woods just yet and that the business uncertainty provoked by the tariffs persists. A recent Bloomberg story recounted how a sportswear supplier left China in 2016 and moved much of its manufacturing capacity to Vietnam. Now that Vietnam's trade surplus with the United States has spiked, the Southeast Asian country finds itself in the Trump administration's crosshairs, and Eclat Textile Co. finds its supply chain to be vulnerable once again.
"Judging from the global situation, the most important thing now is diversification," the company's chairman was quoted as saying.
That is probably the best lesson manufacturers can learn from the current trade picture.
Peter Buxbaum, a columnist for Industry Today, is an experienced author of articles on business, technology, international trade, transportation, security, and legal issues. His work has appeared in Fortune, Chief Executive, Jane's Defence Weekly and Computerworld.