Flexing Supplier and Equipment Manufacturer Relationships To Build Connected and Autonomous Vehicles
As the automotive industry seeks to capture the potential of connected and autonomous vehicles to provide safer, more accessible forms of personal transportation, traditional industry participants, the vehicle and component manufacturers, are building relationships with technology providers to integrate sophisticated software and applications into the vehicle's operating system. Those relationships take a number of forms, including license agreements of existing technologies, application development agreements to further adapt and refine existing applications to work in an automotive environment, strategic alliances to build more bespoke systems or develop new applications, and acquisition of third parties that have those development capabilities.
Regardless of the structure of the relationship, the key challenge will be to balance the need to develop an end-to-end system able to provide the desired consumer experience while at the same time protecting against growing safety and cyber threats. Vehicle manufacturers and technology providers will have to find ways to form alliances that build on each other's core strengths – the manufacturer's traditional skills in documenting and performing to detailed design specifications and testing protocols to ensure compliance with increasingly complex regulatory standards, and technology companies' skills at continuous improvement and rapid adaptation to changing needs and customer tastes. Finding a balanced approach will be critical to enable the vehicle manufacturer to proactively identify and mitigate safety risks attributable to operator distraction and misuse and evolving cybersecurity threats throughout a vehicle's lifecycle, and will inevitably require a change to the traditional component supply terms, particularly in the areas of pricing and risk allocation.
What will have to change?
First, the supplier and manufacturer will need to interact more closely than in the past from design and development through manufacturing. There will have to be greater sharing of the design, development, and testing responsibilities, and as a result, pricing and cost will be more difficult to determine up front. The need for regulatory compliance will require thorough and detailed specifications and extensive testing protocols focused on safety, cybersecurity and interconnectivity of complex systems. While traditional waterfall contractual provisions involving achievement of specified milestones, performance criteria and fixed pricing may still be appropriate in many cases, manufacturers are likely to find that the demands for speed to market and the need for continuous upgrades and improvements for connected and autonomous technologies may be better addressed using a more iterative or agile approach to systems development. Even for software applications that have matured in other environments, adapting those applications for in-vehicle use where the regulatory framework is still evolving, defining a fully comprehensive set of integration requirements, and consequentially a set of contract terms around the achievement of specified milestones and fixed pricing may not be achievable or even appropriate.
Second, the need to integrate multiple connected devices will require coordination across the supply chain. For example, the National Highway Traffic Safety Administration (NHTSA) and other regulatory bodies have highlighted robust design of cybersecurity protections as a critical challenge for the connected and autonomous vehicle industry. NHTSA's "Cybersecurity Best Practices for Modern Vehicles" policy and IT security standards urge segmentation and isolation to protect against unauthorized access to multiple vehicle systems at any given time; however, to perform effectively, interconnected systems must be well integrated. Accordingly, manufacturers must work with their suppliers to define the minimum access to interconnected vehicle systems necessary for the supplier to perform its obligations while meeting the need for integration. Cooperation agreements among various suppliers, as well as between the supplier and the manufacturer, may be helpful to the parties to strike the appropriate balance.
Finally, the manufacturer-supplier relationship must be sustainable well beyond the integration of the component or technology into the vehicle and sale of the vehicle in order to meet customer expectations, and in some instances regulatory obligations, to keep software current throughout the life of the vehicle. The ability to securely provide software updates to vehicles already in the field will become increasingly important to facilitate efficient warranty and recall campaigns, as well as to keep pace with ongoing technology advancements and protect against increasing cyber threats. Vehicle manufacturers will also want to allow for the integration of new software applications that can "plug and play" into the hardware or software that was part of the initial design. To allow for such flexibility, the parties need to consider the extent to which a supplier will be required to cooperate, and in some cases share confidential and proprietary information, with vehicle manufacturers and their other suppliers, or provide code to facilitate updates or integration of new applications. Thoughtful consideration of each party's need to the other's background intellectual property, as well as the allocation of rights to newly developed intellectual property, is essential. The negotiation of intellectual property rights is further complicated because the integration and development of new technologies is likely to implicate system-level software, the intellectual property rights to which can be difficult to separate between the manufacturer and its suppliers or between one supplier and another.
Accordingly, it is no surprise that we are seeing vehicle manufacturers and component suppliers approach the sourcing of new technologies through a variety of models. Traditionally, vehicle manufacturers have either licensed technology wholly developed by a supplier or developed technology completely in-house. More recently, manufacturers and suppliers are using other approaches, including minority and majority investments to foster new technology companies, joint ventures, strategic alliances, long-term application development and service agreements, and various combinations of the foregoing. By giving careful thought to the type of technology, its role in the product or service being offered, the stage of development and further investment required to fully integrate it into the offering, and the contributions of each party, both in terms of know-how and financial support, vehicle manufacturers and technology companies can develop the lasting and flexible relationships to successfully participate in this rapidly evolving industry.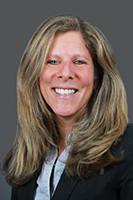 Marjorie Loeb, a partner in Mayer Brown's Chicago office, focuses her practice on complex commercial and corporate transactions, including technology transactions, joint ventures and strategic alliances, as well as corporate governance matters for listed companies. Prior to joining Mayer Brown, Marjorie was senior vice president and general counsel and secretary at Chrysler Group, LLC, and following its integration into the Fiat Group, senior vice president and general counsel North America for Fiat Chrysler Automobiles, N.V. She has substantial corporate transaction and commercial contracting experience, both as a member of a law firm and as in-house counsel to publicly traded global manufacturing companies.