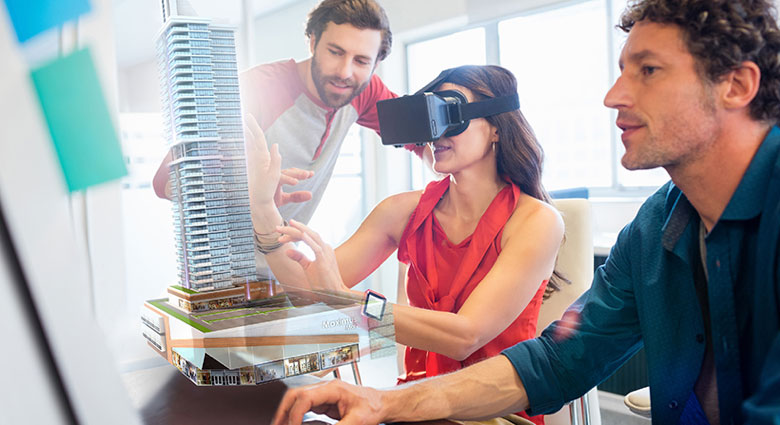 October 1, 2019
When the great Marc Andreessen remarkably said, "Software is eating the world," he had envisioned a future where those who control technology will control the world.
Today, technology continues to be a catalyst for change in all sectors of business and industry, and real estate is no exception. From Artificial Intelligence (AI) platforms to digital open houses to blockchain integrations, new technologies are taking over the real estate industry by storm and streamlining the way we do business.
And with tech-savvy millennials constituting the largest group of homebuyers, it's important to keep abreast of these evolving tech trends and learn how they can benefit you. Here are the various ways in which technology is shaping the real estate landscape of today and tomorrow.
Automated House Hunting & Buying
Many people are now using the internet to hunt for homes. According to a 2017 NAR report, 51% of home buyers use the internet to research and make a real estate purchase decision.
Technology in this sector has evolved so much that it's possible to buy a house without taking out a pen to sign a contract.
Sellers are also on the receiving end of this tech revolution. The 21st century home seller is using advanced technology such as virtual reality to create video tours of the home while developers are leveraging 3D software to create crafty models of homes and floor plans.
The Advent of New Real Estate Tools & Devices
The property market has seen a slew of tools designed specifically for the real estate industry. These include virtual and augmented reality apps that have completely changed the buying game.
Thanks to these apps, buyers can now move around the property virtually and determine the property dimensions as well as have a better view of the rooms.
Real estate CRM systems are also at the forefront of this revolution and have made it easier to manage every aspect of the business. From generating leads to managing contacts to streamlining workflows, real estate CRM systems have completely changed the way realtors used to conduct business.
Lastly, the Internet of Things (IoT) devices are also transforming the real estate landscape, especially in the estate management sector. Today, homeowners are using devices such as smart sensors to remotely monitor residential and commercial property in real-time.
The Rise of Real Estate Agent 2.0
With so many property websites and real estate platforms to post and view listings, it has become easier than ever for buyers and sellers to connect without the middleman, i.e, the real estate agent. Many sellers are now opting for this route since it's cost-friendly.
But the real estate agent is not completely out of the picture. Not until they take advantage of these new marketing channels and leverage them to increase market outreach and understand buyer behavior through the real estate market analysis.
Adoption of the Blockchain Technology
While the blockchain technology is still in the liminal stage, it has slowly made its way into the real estate industry. Many home sellers are now accepting bitcoins as an alternative payment option for high-value property sales.
Blockchain technology has made it possible for people to process big financial transactions, such as real estate sales, without going through intermediaries like banks. If fully utilized, blockchain technology can bring security, efficiency, and transparency to real estate transactions.
What are your thoughts on the future of technology in the real estate industry? Share with us in the comments section below.