by Michael Mantzke, CEO, and Robert Jonas, COO, Global Data Sciences
For more than two decades, technology has been the buzzword for manufacturers fighting to develop or maintain a competitive edge in the marketplace. The belief, especially pervasive among Millennials, is that new and upgraded software will solve every manufacturing challenge. The truth is quite different, yet even upper management and CEOs may be reluctant to accept it. While technology provides enhanced capabilities, many companies don't maximize the benefits due to a leadership disinterest in analyzing company processes that transcend the tools they use. It is that understanding and knowledge of company practices and procedures that provides the foundation for sustained growth. By developing a plan that focuses on those key elements, companies can transfer the knowledge from one generation to the next and reap the reward technology offers.

Shortfalls in manufacturing technology
Considering all of the advances technology has fueled, there are still shortfalls:
Flaws in forecasting. Some forecasting programs work well, but none address the unforeseen factors that occur when least expected. Most programs are fed data from real-time transactions, along with a set of variables, and from that the software provides as clear a forecast as possible. Manufacturers rely on them because the cost of failing to uphold an accurate forecast can be disastrous. The point to remember when forecasting is that key assumptions aren't always apparent and key metrics aren't always obvious. Plenty of manufacturers still stand by their own historical track record as their most reliable tool.
Value of intuition. Gut feelings, hunches, and inklings—these hold value when they're experienced by someone with a wealth of knowledge and experience in the given area. Otherwise, on what would the intuitive feelings be based?
Treasure tribal knowledge. One factor technology cannot emulate is tribal knowledge. This is the know-how that's taken years to amass, but it's not written down. Instead, it's in the heads of the gurus who accumulated it over time, which is why it is prudent for manufacturers to consciously create a plan to capture this tribal knowledge.

Building a bridge between the generations
Although Millennials and Baby Boomers see the world a bit differently, they come by the dichotomy honestly. Baby boomers were the digital pioneers. They were between the ages of 13 and their early 30s when computers showed up. Millennials are more like the digital citizens since technology was already established during their formative years. So, when approximately 3.5 million jobs are vacated by Baby Boomers over the next decade, Millennials will replace them. Now is the time to bridge the gap between these two forces. Doing so may not be directly tied to a return on investment, but it could save millions in future revenue.
Here's an example. General Electric is the poster company for embracing the new mentality associated with Millennials. Its efforts prove the company is able to adapt to the group that will make up 25 percent of its workforce by 2025. The thinking behind some of these efforts includes:
Use authenticity and originality. Make all content reflect this style. The contests GE runs and the commercials it airs seem to resonate well with Millennials, undoubtedly because they are produced to be authentic and entertaining.
Offer flexibility at work. Unlike the past, GE and similar organizations are becoming more flexible about how and when work is done. Millennials tend to be more productive when they can choose their work hours. And, if this seems to make them more productive and fulfilled, what do employers have to lose?
Deliver real-time feedback. About one year ago, GE ended its practice of annual reviews. Instead they use an app called "Performance Development at GE (PD@GE)," which allows for feedback at any time. Also, GE has introduced several digital learning platforms and increased the number of global learning centers. Investment in employee learning and development will continue, as every year they plan to invest $1 billion.
Keep the cycles turning
As the second decade of this century comes to an end, there are some certainties to count on. Technology will continue its role in manufacturing as a corporate panacea. Also, as Millennials rack up more years in the workforce, they'll begin to shed their myopic tendencies. They will learn through experience the role intuition plays, and they'll come to respect its irreplaceable value. They will defer to tribal knowledge and pass it on because by then many of them will have made it their own. And the Millennials will have the same issues with the Centennials (emerging generation of workers)…and manufacturing cycles will keep turning.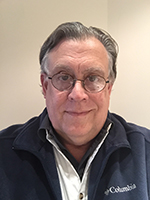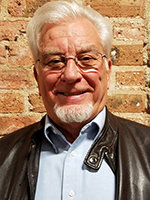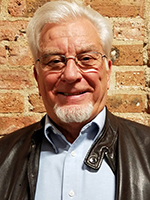 About the Authors
Michael Mantzke, CEO and Robert Jonas COO are with Global Data Sciences, Inc. (GDS), headquartered in Aurora, Ill. GDS identifies and resolves known and unknown inventory problems that reduce customers' headaches and increase their profits. Areas of expertise include global operations, inventory management, process and procedure optimization, systems integration and optimization, and cybersecurity and data forensics. For additional information, please call 630 299-5196, visit www.globaldatasciences.com, or email info@globaldatasciences.com.