Utility companies should adopt a proactive approach to handle industry challenges, including an increase in extreme events and cyber attacks.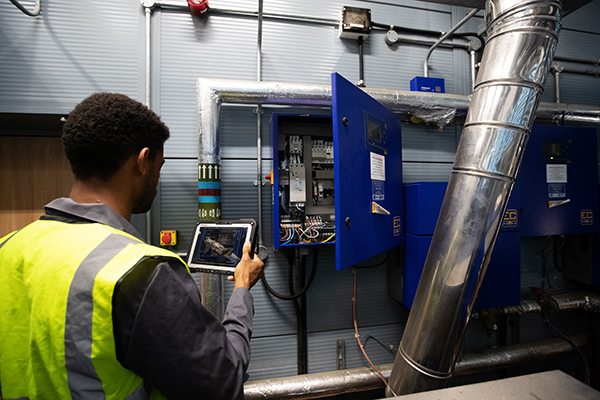 By Chad Hall Strategic Account Manager, Panasonic, Utility & Enterprise Mobility, Panasonic North America
Optimism and visible efforts to increase customer contact helped spur a rise in customer satisfaction for the utility industry in the second half of 2021, according to a J.D. Power survey. With extreme weather and cyber-attacks on the rise, however, it's important that companies get ahead of these issues to keep customers happy.
To continue the upward trend of customer satisfaction in 2022 and beyond, it's imperative that companies build a modern digital ecosystem to attract new consumers to their products and services, and expand their overall base. By adopting specific technology and work practices, companies can better respond to the most pressing challenges of their business.
Weather cannot be controlled, but your level of preparedness and response can be
With the increase of extreme weather events, the chances of power grid failure is higher than ever before. According to research from Climate Central, there has been a 67 percent increase in weather-related power outages since 2000.
As long as there are wildfires on the West Coast, hurricanes in the Southeast, ice storms in the Northeast and tornadoes in the Central and Midwest, investing in technology to combat, prepare for and contain natural disasters is critical. As an example, companies can deploy advanced predictive strategies like data analytics, automation and AI to get ahead of or prevent the incident before it occurs, to avoid customer downtime.
In the case that an event is not predicted and the response is reactive, it is critical that utility and energy companies can talk in the field and with all parties involved. Connectivity allows this level of communication between the companies, workers and first responders. It also provides emergency workers access to real-time information, including location information, weather patterns and more, that will quickly and accurately help them make decisions. Devices that can connect reliably and securely to networks, no matter the location, are crucial in these situations.
Addressing grid security requires a comprehensive approach
The rise of cyber-attacks is one of the top concerns in the utility industry today, which is why companies must be willing to invest in cybersecurity and make it a key part of their toolkit. Addressing grid security issues requires a comprehensive approach that spans hardware, software and connectivity, along with mobile devices that can accommodate the required features. Each of these areas are essential to protecting data, assets and communication. Specific security solutions to consider include:
Encryption for your drive, hardware and software. OPAL SSD and Bitlocker help protect identities, prevent access to unverified code and defend against firmware-level attacks. Meanwhile, hardware encryption provides additional protection through keys that use robust encryption standards like AES and 3DES. Software encryption also scrambles data so that it cannot be interpreted by hackers.
Authentication. Multi-factor authentication, which requires users to provide additional verification beyond a password like a facial pattern, smartcard or fingerprint, can drastically improve security.
Trusted Platform Module (TPM). In this solution, the module — usually integrated in the form of a chip — verifies that the platform has not been subject to any tampering. It provides a secure way to store passwords, certificates and encryption keys. The TPM chip can also detect unauthorized configuration changes made by malware and block access to affected applications.
Mobile Device Management (MDM) and Enterprise Mobile Management (EMM). These software solutions are becoming mandatory for all devices used for work purposes. They allow utilities management to implement consistent security policies across all devices, lockdown functionality remotely, monitor and limit access, track assets and protect critical information via remote data wipes.
Given the potential vulnerabilities of smart grid technology, and following recent cyberattacks in the industry, there should be a heightened focus on enhancing security practices and establishing a standardized framework that benefits the industry as a whole.
Moving forward
Business success is often a reflection of customer satisfaction. Though technology has allowed a level of communication not possible before, it needs to be used correctly and securely in order to create the best experience for workers and customers alike. As energy and utility companies continue to adopt the latest technology, they must prioritize cybersecurity to protect their business and keep customers happy.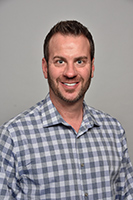 Chad Hall is the Strategic Account Manager of Utility & Enterprise Mobility Solutions for Panasonic System Solutions Company of North America.