Volume 4
| Issue 4
| Year 2008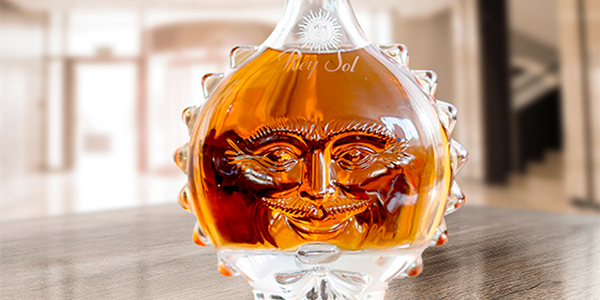 Treating a diversified and specialized range of agave tequila products has been the key to unlocking the door to export success for Mexican tequila producer Casa San Matias, in a spirits market characterized by increasing consumer sophistication and the search for something new.
In the tequila market, that translates into a shift from the white tequila that people "shoot" in bars to higher quality, 100 percent agave products with a smoother taste that are sipped like fine whiskies. "The trend is to lower the tequila proportion and increase the agave as people are more likely to drink 100 percent agave rather than regular tequila," says Casa San Matías General Director Carmen Villarreal.
Casa San Matías makes only agave products using Blue Agave (of the Agave Tequilana species), the only agave certified by origin denomination to produce tequila.
Product diversification is allowing the company to open up export markets. This can be achieved thanks to what Villarreal calls "a really strong marketing team" that directs new product development. "They study market trends and decide which market niche we should aim at," she says.
Diverse product range
Casa San Matías produces a diverse range of tequilas that includes its star product San Matías Gran Reserva, a tequila aged for three years and its main brand Pueblo Viejo in three varieties: White, Gold and Aged. However Carmen Villarreal has brought to the market other products that were conceived by her husband, "I took over the company 10 years ago and didn't want to leave his projects behind so I continued them," she says.
Casa San Matías' portfolio has been created from 120 years of history. It includes Tequila San Matías White (Silver) which was produced since 1886, reposado (Gold, from two to 11 months rested) and San Matías añejo Aged (one year rested), which is actually San Matías Gran Reserva, a product aged for three years in white oak barrels. Then in the mid 1980s with the new distillery in Ojo de Agua, Pueblo Viejo was born. With Silver, Rested and Aged varieties, this brand is one of the most famous and consumed tequilas in Mexico.
Another product conceived by the late Don Jesús López 10 years ago is Tequila Rey Sol, which is a combination of a tequila aged for six years and a bottle created specially by the famous Mexican designer Sergio Bustamente. Carmen Villarreal and consumers alike say this is the company's and market's best product so far in the super premium category.
The next product developed was Tequila Carmesí, a unique 100 percent agave tequila designed and produced specially for women. "Even the bottle is more feminine, it's slimmer and more sophisticated than other tequila bottles," she says.
To commemorate the company's 120th anniversary, Casa San Matías introduced two new brands of 100 percebt agave tequila, launched in 2006: Orgullo Pueblo Viejo, a tequila that spends 24 months aging in white oak barrels, and San Matías Legado, a rested tequila aged for four months.
The market has responded to the new products and as a result, the firm has grown to be one of the top 10, 100-percent agave tequila producers and suppliers in Mexico by volume and one of the top four in terms of quality. The company supplies tequila to customers such as the Giralda Group, Distribuidora Vinicola Santa Barbara, Comercializadora de Vino Alianza and Casa Arias, among others. "Since 1986, the company became stronger because of special products," Villarreal says.
The creation of new and exciting tequila products for different niche markets has caught the attention of export markets, and the company forecasts that it will export 12 percent of its production in 2007 compared to a historic level of 5 or 6 percent, as it works towards a goal of exporting 20 percent of its production.
Quality production
The USA is the main export market for which Casa San Matías has distributors in Illinois, California, New York, Colorado and Nevada. It has also seen success in countries such as Italy and Russia, where Rey Sol has a great reception.
Export growth has allowed the company to make investments to expand production and maintain the quality standards that international consumers demand. Casa San Matías has capacity to produce 3.5 million liters of tequila each year, which requires some 20,000 tonnes of agave. That is more than the company can produce from the 500,000-square-meters of its own plantations where it grows between 2.2 million and 2.5 million agave plants that take from eight to 11 years to mature.
To ensure the supply of its vital raw material the company contracts local and regional landowners and provides them with agave plants. Once grown and ready for harvest, the company pays the landowner for the plant. "We have contracts with national and regional growers for what we cannot produce," says Villarreal.
With sales growth of 20 percent in recent years and a plan to increase 25 percent more in the next three years, Casa San Matías will be contracting more land.
The scale of production has changed dramatically from when Delfino Gonzalez began producing tequila at his hacienda of Magdalena, Jalisco state for his personal consumption in 1886. The popularity of his tequila among the people of the community forced Don Delfino to increase his output in 1955 when he bought a distillery in Ojo de Agua de Latillas to commence commercial production. Initial production was of white tequila bottled soon after distillation and later rested tequila.
Following the death of Don Delfino, the company was bought by Guillermo Castaneda, who later sold it to Jesus Lopez Roman in 1986. The company has been under Carmen Villarreal's direction since 1997.
With the growth of export markets, Villarreal is moving the company into the modern age without forgetting its origins. It opened a bottling company in 1996 that uses state-of-the-art equipment such as an Italian filling machine with 40 filling spouts that can fill 200 bottles a minute and a German labeling machine recently bought for $500,000 and capable of labeling those 200 bottles. "This is one of the best, technologically speaking, modern plants in the industry," she says.
Quality control is of prime importance and while the firm does not currently have any quality certifications it has begun the process for ISO and Kosher Certification. "We are a company known for the quality of our products as we only make premium products using traditional methods," she says.
As the company is the main source of employment in the town in which it is based, Carmen Villarreal is conscious of the need to take care of employees and support the development programs of the town. As part of this, the company is investing in clean production technology to reduce the environmental impacts of tequila production. This initiative will see the firm install systems to capture gas emissions from the tequila plant process to generate energy, while the agave residue is used for making paper or packaging materials – all of which makes Casa San Matías a socially responsible company.
Villarreal adds: "We are oriented towards quality and of course to our consumers. We worry about our people because we know how important the company is for them, and we try to satisfy our client's needs, with each and every one of our products."