Thailand's Electric Vehicle Industry is starting to take off, indicating growing demand for green transportation in the ASEA region.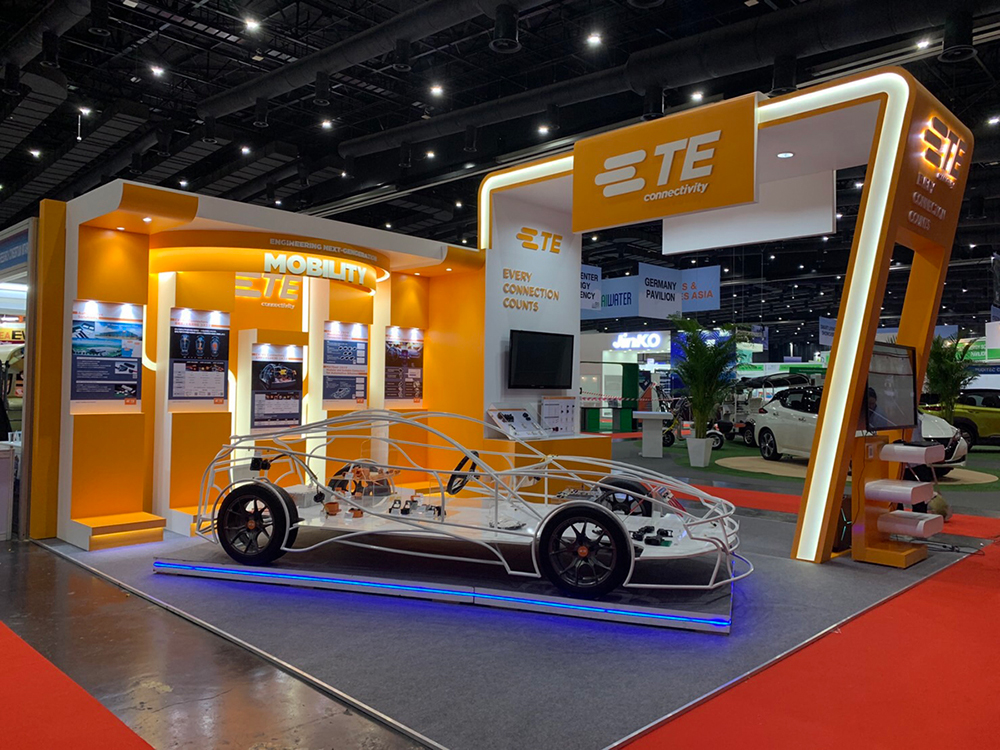 Thailand's electric vehicle (EV) industry is relatively young, tracing its genesis to 2009 when Toyota Motor (Thailand) Co, Ltd. launched its first Camry Hybrid model to the Thai market and later in 2010 launched the Prius 3rd Generation. But in just over a decade, the industry has revved up to be a major contributor to the Asian nation's economy.
Sales of the Hybrid EV has gradually increased and many new Hybrid, Plug-in Hybrid and Battery EVs, including Nissan X-Trail Hybrid, Nissan Leaf, BMW i8, BMW X5 xDrive40e PHEV, Mercedes-Benz C300 and E300 BlueTEC Hybrid, MG ZS EV, and many more, have subsequently made their way to the Thai market.
In addition to the four-wheelers, Thailand also has numerous models of two- and three-wheeled EV as well as quadricycles available in the market. Mostly, the three-wheeled EV or electric Tuk-Tuk (auto rickshaw) are produced domestically and exported internationally.
The EV sector is part of an overall automotive industry in Thailand that employs approximately 890,000. Of those, 300,000 people are employed by OEMs (100,000 people in production and 200,000 people at dealers), 250,000 people are working with Tier 1 suppliers and about 340,000 people are employed by Tier 2 and Tier 3 suppliers.
Dr. Yossapong Laoonual, president of the Electric Vehicle Association of Thailand, says the Thai government has shown interest in EV technology and committed to reduce greenhouse gas emissions and promote the industry in Thailand since 2015. One of Thailand's leading experts on EV development, he is the Head of the Mobility & Vehicle Technology Research Center at King Mongkut's University of Technology Thonburi (KMUTT). He is also the head of automotive engineering division at the Department of Mechanical Engineering, Faculty of Engineering, KMUTT.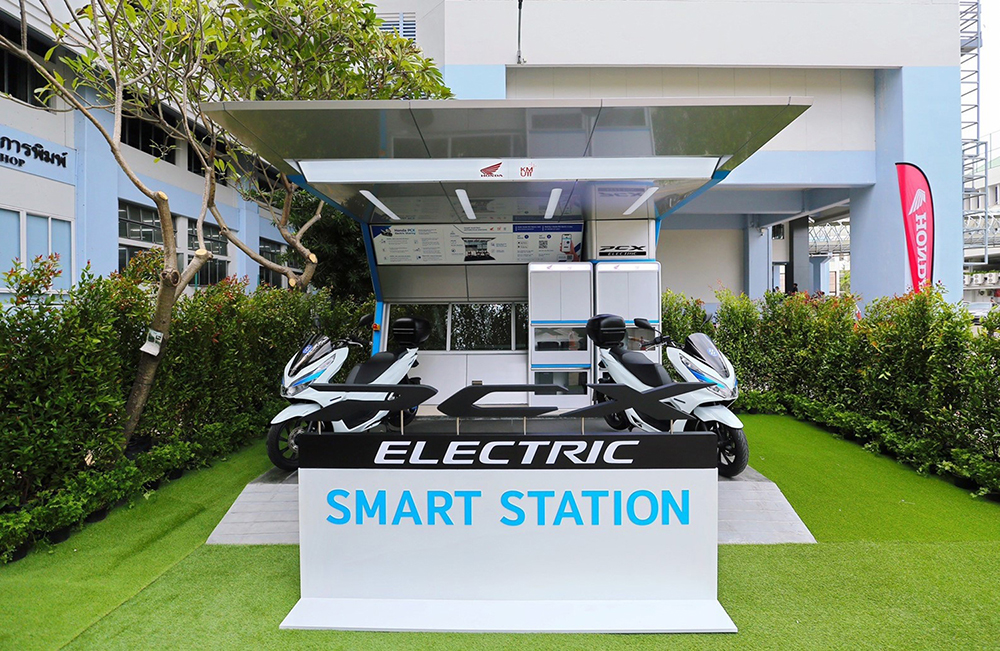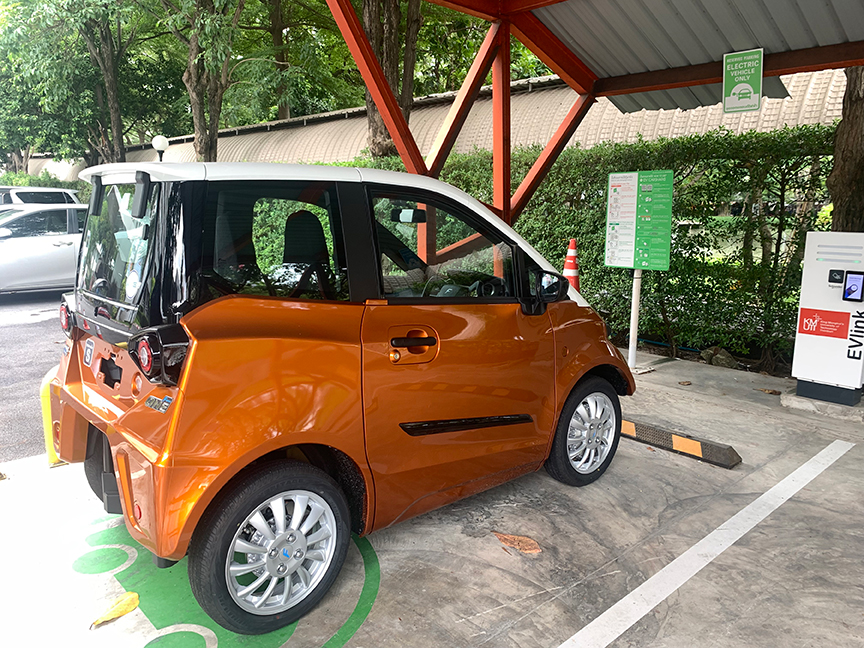 Dr. Laoonual says the government has a coordinated plan to boost the number of passenger plug-in hybrid electric vehicles (PHEV) and battery electric vehicles (BEV) to 1.2 million units and 690 charging stations by 2036.
In addition, incentives to attract direct foreign investment have been provided by the Thailand Board of Investment to springboard the Thai EV industry to become the EV hub in ASEAN. After a few years of preparation, earlier in 2020, the prime minister established a National EV Policy Committee which is chaired by the deputy prime minister and consists of members from relevant government agencies and experts from universities to develop EV supporting policies in Thailand.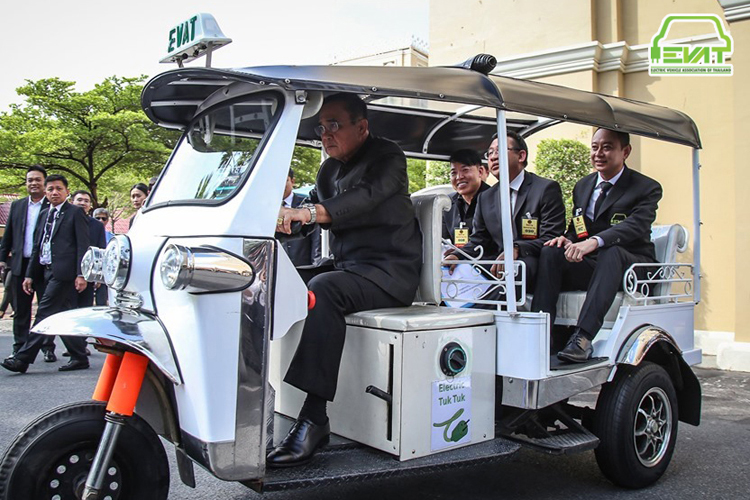 The potential policies include:
Investment incentives to increase EV supply.
Increase domestic demand via government procurement.
Announce testing standards for EV and related components.
Prepare measures to manage used EV batteries.
Update and draft related EV regulations and legislation.
Provide incentives to attract charging infrastructure investment based on areas and EV density.
Dr. Laoonual says the Thai government's supportive policy gives a competitive edge to Thailand's automotive industry. Over a period of 50 years, the country has developed from an assembler of auto components into a top automotive manufacturing and export hub. The government offers substantial support in the form of tax and non-tax incentives to encourage foreign investment in the industry through the Board of Investment's (BOI) investment promotion scheme including:
Corporate Income Tax (CIT) exemption (up to 8 years);
Import duty exemption on machinery;
Import duty exemption on raw materials used in manufacturing export products;
Permit to bring skilled workers and experts to work in investment promoted activities;
Permit to own land; and
Permit to take out or remit money in foreign currency.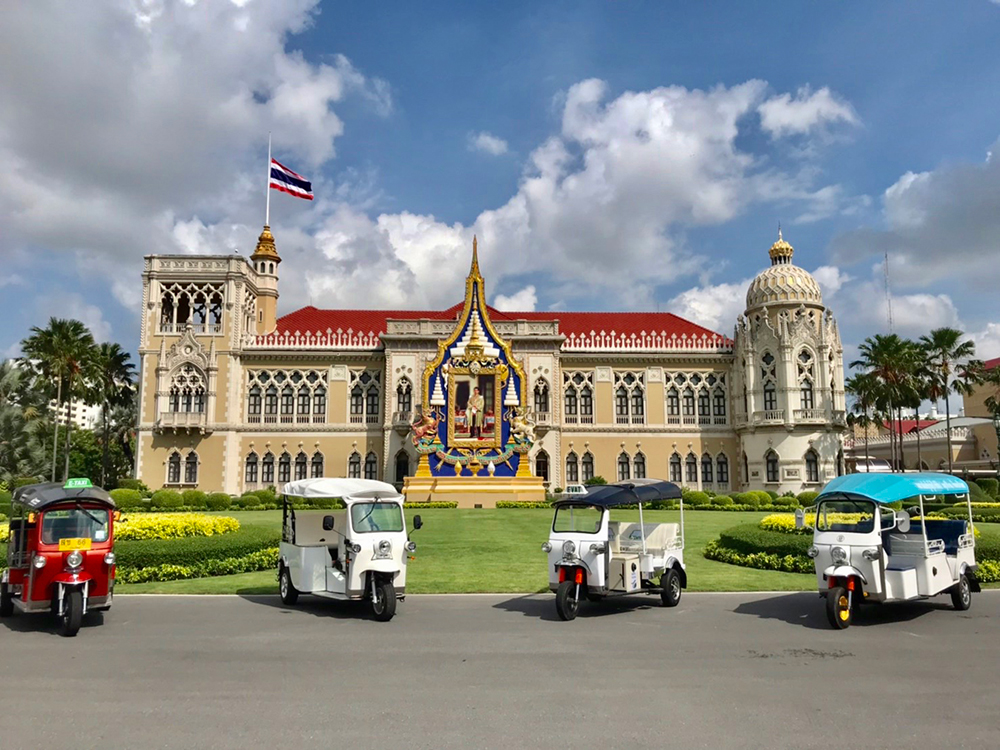 Investors in the automotive industry can enjoy more benefits from BOI incentives if setting up a factory in Eastern Special Development Zone or Eastern Economic Corridor (EEC) which spans the area of Rayong, Chonburi and Chachoengsao provinces.
The government also offers an excise tax exemption (0%) to car manufacturers who produce BEVs (battery electric vehicles) in Thailand during 2020-2022, compared with 8% in normal cases. Free Trade Agreements with Australia, China, India, New Zealand, and the 10 member states of ASEAN are also beneficial to EV manufacturers.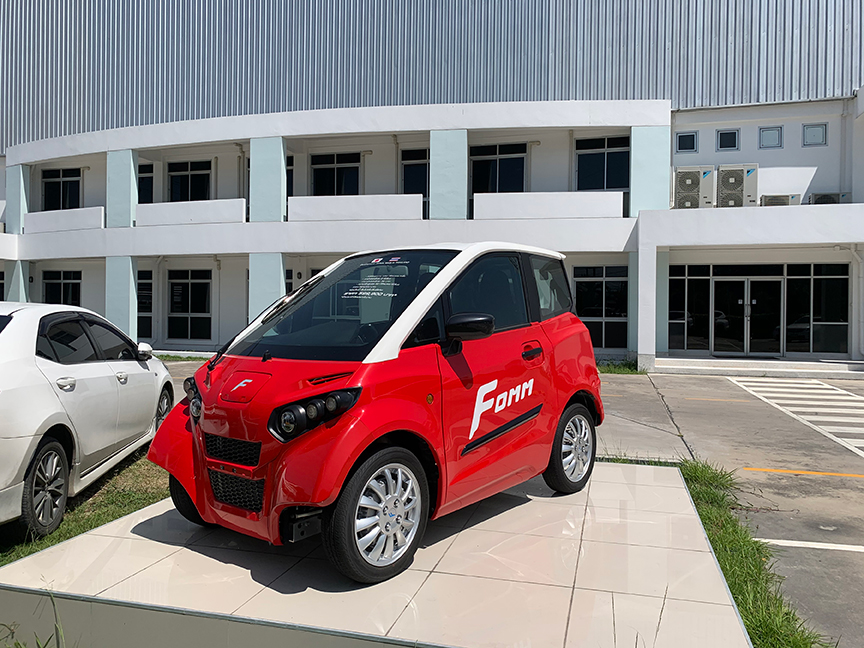 Educational opportunities have also helped pave the way for the rise of EVs. Many universities, including King Mongkut's University of Technology Thonburi, Chulalongkorn University, King Mongkut's Institute of Technology Ladkrabang, Thammasat University offer automotive engineering and production engineering degrees at Bachelor's, Master's and Doctoral levels. In addition to the universities, the National Science and Technology Development Agency also provides training course on EV technology to companies and people who are interested in EV technology. A majority of vocational colleges also offer program on automotive mechanics.
Land is not an issue for manufacturers looking to site a factory. The government has dedicated a special economic area in the East of Thailand called Eastern Economic Corridor, or EEC ,which is close to two airports (Suvarnabhumi and Utapao airports) and a deep-sea port in Chonburi province for 10 industries. Dr. Laoonual says the next-generation automotive industry is among the 10 industries that can enjoy investment subsidies from the government in the EEC area.
The Thailand BOI says the number of new registered PHEV (plug-in hybrid vehicles) & HEV (hybrid electric vehicles) in Thailand in 2019 was 30,676 with a growth rate of 51%, compared to 2018. The number of new registered BEV in 2019 is 1,572 with the growth rate of 380% compared to 2018.
The BOI also provides production capacity figures approved by the BOI since 2018. BOI states these figures might not reflect the real production volume since some projects have not been started yet. Even though some projects have been started, their current production capacity is still less than the approved production capacity.
Here are the figures of total production capacity, approved by the BOI since 2018.
HEV production capacity: 352,500 per year
PHEV production capacity: 97,640 per year
BEV production capacity: 93,220 per year
Battery production capacity: 188,220 per year (Batteries for PHEV, HEV, and BEV)
More investment is on the way. The Global Power Synergy PLC, (GPSC) a major power company in Thailand, has announced a plan to build a pilot plant to produce lithium semi-solid batteries in Rayong province. The technology of lithium semi-solid battery to be produced in Thailand is being transferred from 24M Technologies, a battery technology company based in Cambridge, Massachusetts. The pilot plant has a target opening of December 2020 and, in the first phase, the production capacity will be 30 MWh. The GPSC also has a plan to expand the production capacity to 100 MWh based on market demand.
Dr. Laoonual says Thailand has emerged as a new production base for OEM and REM batteries for export to countries such as Japan and Thailand's auto markets in ASEAN and the Oceania. Its EV market is still in its early stage. However, electric three-wheelers are produced in Thailand and exported to the U.S., Portugal, Spain, France, Switzerland, Bulgaria, Cyprus, Finland, and Greece.
"The automotive industry is alike other industries when it comes to disruption of technology," Dr. Laoonual says. "For the automotive industry, the technology trend moves towards the development of Connected, Autonomous, Shared and Electrified mobility or CASE concept. This not only changes the technological advancement but also the whole landscape of infrastructure and services. Therefore, the automotive manufacturers and auto parts makers need to move out of comfort zone and also have to compete with new competitors from other industries. As with EV, some engine- and exhaust-related manufacturers might have to switch their expertise to make other products as engine and exhaust parts will no longer be needed."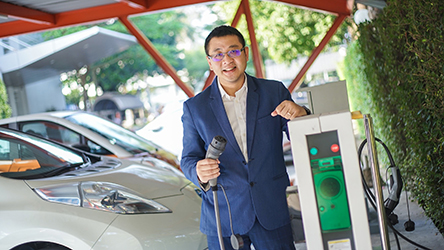 Dr. Yossapong Laoonual
President of the Electric Vehicle Association of Thailand
Dr. Yossapong Laoonaul is the Head of Mobility & Vehicle Technology Research Center, King Mongkut's University of Technology Thonburi (KMUTT), Thailand. He is also the head of automotive engineering division at the Department of Mechanical Engineering, Faculty of Engineering, KMUTT.
Dr. Laoonual earned his first degree in Mechanical Engineering at Sirindhorn International Institute of Technology (SIIT), Thammasat University, Thailand. He continued his education and earned a master's degree at the University of Manchester Institute of Science and Technology (UMIST), now University of Manchester, followed by Imperial College London to gain his Ph.D. in Mechanical Engineering.
Dr. Laoonual has produced and contributed to several research papers in connection with the powertrain, alternative fuels and policy for road transport technology. During March-September 2015, he was an adviser for sub-committee on alternative and renewable energy, and energy efficiency under the committee on energy reform, National Reform Council, Thailand.
Dr. Laoonual is also President of the Electric Vehicle Association of Thailand (EVAT), which was officially established by groups of academic and industry experts, with strong supports from the Thai Government. Dr. Laoonual is one of the founding members and the First Elected President of EVAT. He was also appointed as an expert committee member on Thailand's National Electric Vehicle Policy Committee. He is also on a subcommittee as an industry expert on regulatory issues related to the control of air pollution from motor vehicles under pollution control committee and national environment board of Thailand. In addition, he holds the position of director of board members at the Thailand Automotive Institute.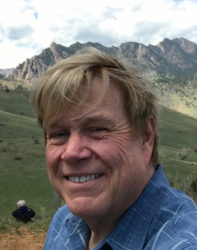 John McCurry is Southeast Reporter GlobeSt.com, contributor to Site Selection Magazine and Greenville Business Magazine. A veteran writer and editor with broad-based content development experience in magazines, newspapers, radio and web. John specializes in covering economic development and the agencies charged with recruiting business. McCurry has global reporting experience, having traveled to more than 25 countries for interviews and article research. He has interviewed countless C-suite executives and government officials, including more than 25 governors of U.S. states.