The impacts of COVID-19 on the air freight cargo industry – a view from Australia.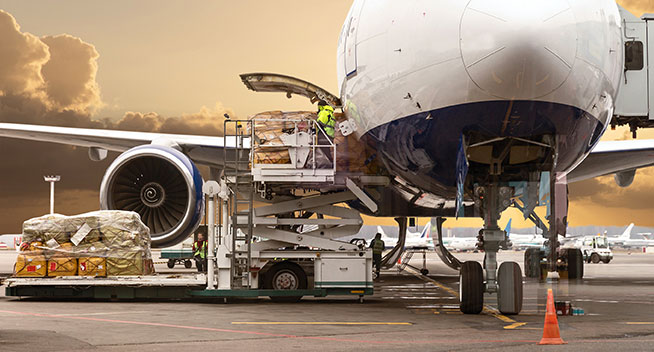 In the air freight industry, the COVID-19 pandemic has presented plenty of new challenges that took everyone in the industry by surprise. Lockdowns around the world have caused a financial crisis, severely affecting international transport. Freighting cargo around the world was halted as aircraft grounded their planes due to government-imposed restrictions and border closures.
The price of air freight has skyrocketed to the point where it has become impractical to use air freight as an exclusive means of transport. A spike in demand for medical supplies and personal protective equipment (PPE), such as face masks and hand sanitiser, combined with strained cargo capacity, has also led to export prices soaring exponentially.
So, where does Australia fit into the picture? The Australian Government has banned international travel, with states (especially Victoria) imposing strict lockdown and social distancing requirements amongst its citizens. Below, we'll take a look at how these government measures have an impact on the Australian air freight cargo industry.
The Australian Air Freight Cargo Market: An Introduction
The Australian air freight industry includes both imports and exports–with a value of around AUD$110 billion and a trade volume of around 1.1 million metric tons. Around half of air freight departs or arrives from Sydney, which the country's most commercially prominent city. Brisbane, Perth, and Melbourne have also been traditional import and export hubs.
Some of the country's top imports are machinery, mineral fuels, vehicles, electrical machinery, medical equipment, and pharmaceutical products. On the other hand, Australia's primary exports include mineral fuels, ores, slag and ash, gems, precious metals, and meat. Major players in Australia's air freight cargo sector include Qantas Airways, Singapore Airlines, Cathay Pacific, and Emirates.
So, how has Australia's air freight cargo industry coped with the pandemic?
Constrained air freight capacity
There is no doubt that the pandemic led to massive strains with air freight capacity. International air cargo capacity fell by 35% compared to last year, with the majority of the world's trade lanes facing capacity reductions of between 30-60% compared to 2019. When the Australian Government imposed a national border closure, it's estimated that the country lost around 80% of its airfreight capacity.
Unfortunately, with the services that remain operational, we are facing significantly constrained capacity. Cargo waiting at airline terminals faces long delays whilst airlines are also dealing with unprecedented backlogs. Sydney Airport, for instance, reported huge amounts of cargo congestion with a massive volume of medical supplies and PPE shipments. In order to increase capacity, airlines have even been loading cargo onto passenger aircraft.
The Federal Government (discussed below) has made efforts to address this issue. International Freight Coordinator, General Michael Byrne, has made painstaking efforts to re-establish air cargo links across Australian capital cities and Cairns, especially after airlines around the country grounded their aircraft fleets. In May, it was reported that Mr. Byrne's team managed to secure space on 347 exporting flights, including to destinations such as Jordan, the UAE, Hong Kong, China, Singapore, Japan, the U.S., and Thailand.
Increased air freight rates
The rates for air freight are changing on a daily basis, but they have tripled since March for some industries. The sheer absence of passenger flights removes belly hold capacity, and the small number of freight services saw rates spike. Rates from China, for example, soared to a peak of over USD$10.00 per kilogram, whilst air freights from Europe increased to over EUR8.00 per kilogram.
In the agricultural industry, there was reportedly a 200-400% increase in the rates, with freight to Singapore jumping from $1.15-$1.50 per kilogram to $2.50-$4.00 per kilogram. However, the Federal Government's initiative (discussed below) has aimed to cover the costs of many exporters in that sector.
Government assistance
In April, the Federal Government announced a $110 million 'International Freight Assistance Mechanism' (IFAM) with the aim of re-launching flights to deliver fresh produce to critical global markets. In July, the programme received another $242 million to continue assistance on global freight routes. Businesses are able to apply for an "IFAM Grant" with the Australian Trade and Investment Commission, which is more commonly known as Austrade.
Businesses may be eligible for outbound flights if they export seafood (including lobsters), premium meat, dairy, and horticulture. The IFAM is also focusing on exports to specific markets, which, at the time of writing, are China, Japan, Hong Kong, Singapore, and the Middle East.
The Australian trade minister, Simon Birmingham, stated that an important feature of IFAM was the "logistical and administrative support for international freight movements by aggregating cargo loads, negotiating with airlines and dealing with partner governments to facilitate clearances and improve the transparency of freight costs during the pandemic."
Air-Sea Solutions: The Future for Australian Air Freight
Until flights and air travel returns to normal, this is the new reality. Importers and exporters alike don't want to pay exceedingly high air freight prices that'll wipe out their margins and expose them to stock shortages.
We largely encourage importers to consider alternative air-sea solutions as opposed to dedicated air freight. Such shipments have gained popularity amidst ever-increasing freight rates since March. IFAM will only take us so far–being limited to certain products and targeting specific geographical markets.
The arrangement, as the name suggests, employs a mixture of both sea freight and air freight transportation to move cargo from Point A to Point B. An example may be an air freight shipment from Europe to Singapore, with the remaining leg of the journey to Brisbane fulfilled by sea freight. This offers a reduced price for a service that is faster than sea freight ex-Europe to Australia. It can also potentially reduce transport costs and transit time by half.