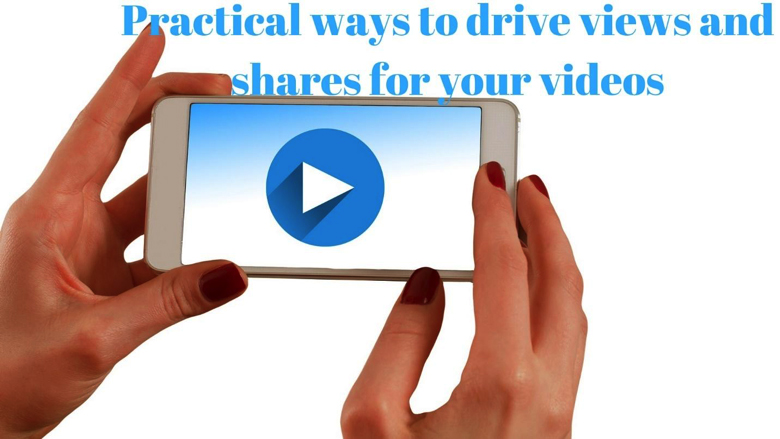 People like videos…no, they love videos. Written content is informative but a video is so stimulating and most of the time, entertaining. But here is the thing; even the best product videos can go unutilized if they are placed in places no one passes by.
Promoting videos is essential for both new and established owners. There is a lot of competition on social media platforms and websites. Only those who spread a word about their videos can get more people to view their content and share it further with friends. Don't have a clue on how to promote your visual content? Keep reading to learn more.
Best practices to drive views and shares for your video
Here are a few ways you can make your videos go viral:
1. Video descriptions
I always marvel at those videos that get posted with no description. No lyrics, no filming location, the purpose of the video is not included and many other pertinent details. Really? And you expect Google and YouTube to help people find that video? It's not possible. It will get lost among other poorly described videos.
When you post a video, whether it's on Facebook, YouTube or Instagram, make sure to include details that make it easily traceable. Things like lyrics, competitive keywords, and links to your social media profiles can drive up engagement. It only takes less than five minutes to add those details to video clips.
2. Social sharing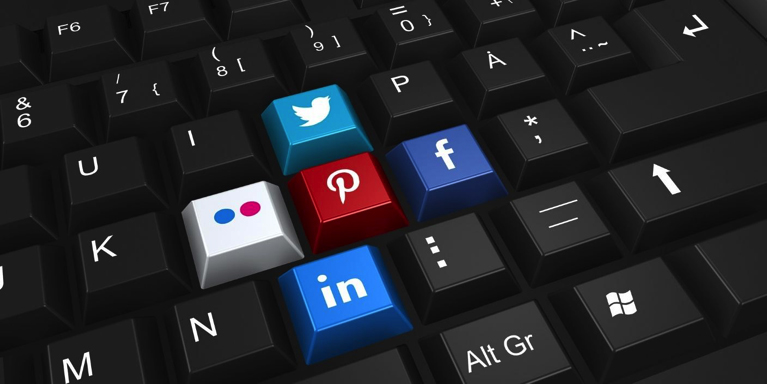 If you want many people to see or know something quickly, social media is the place to post it. Thankfully, most social media platforms support video and hardly can you scroll down a couple of times before bumping into a video. Since many people connect to videos, if they like it, they will share it with friends, and the chain can go on and on increasing the number of views.
Share your videos to any social media that makes sense. What does mean? It means the video that you share should have a format that is native to the platform. Even the best of ecommerce platforms follow this strategy to promote their videos. Rather than share a YouTube video on Facebook via a link, just upload it on Facebook naturally. This way, it will have a longer shelf life and can pop up in other people's profiles and newsfeed when they are tagged.
Rather than sharing a link from one platform to another, you can simply post a teaser clip and at the end of it redirect your readers to skip over to the other side to watch the full version. If a larger percentage of your audience is female, then make sure to tap into Pinterest if you know how pin videos.
3. Transcribe your videos
No matter how stellar your video content is, ranking bots will not be able to decipher what's inside unless you transcribe it. By fetching the words from the video, all your keywords will be picked up for ranking. You can use a freelancer to do this menial job for you. If you don't have a good budget, then use online software programs.
Once the video has been transcribed, paste it into the description box and wait for the magic to happen. Besides boosting rankings, transcription makes visual media easy to consume.
4. Add other videos to the end of a video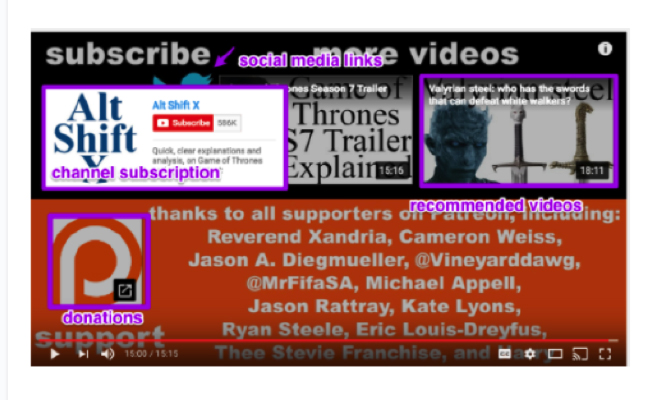 It's a trend now to add a video at the end of another video. Having worked too hard to get someone to watch your visual content, it pays bountifully to have them view other similar content from you. So, for every video you post, add two or three more to the end so viewers can move from one to the next. This practice creates a maze of perfectly interlinked videos that promote themselves.
5. Blog the video
Blogging is simply evangelizing about the content on your website or other sites. If you have a website with viral articles, you can embed links to your videos in them thus not only enriching your content but driving traffic to your visual content. You can also include those video links in all your other guest blogs.
Since the context of blogging can be limited to inter-linking with other websites, allow me to add this point as a side note. One other reliable way you can drive views and shares for your visual content is through video commenting. Look for a similar video on YouTube or any other platform and add a comment with a link to one of your videos. Please, do not spam; repeating the link in every other comment will get you banned.
6. Send your videos to your subscribers
If you have a long list of email subscribers, then you are one step ahead of someone without such an advantage. Those subscribers agreed to provide their emails because they believe you offer value. Whenever you post a new video, send it out to those ambassadors (email subscriber), and if they like it, they will share it with their friends.
These are merely a few reliable ways you can use to boost viewership and shares for your videos. Above all, you must learn to call people to action. Use statements like "please subscribe" or "leave a like if you enjoyed the video." Normally, call to actions can be part of the video as both visual and audio (when you personally ask people to check out other videos on your profile or channel.)
While marketing your videos, remember to be useful rather than focused on selling. Take some time to reply to comments on your videos and those of your competitors. If your video or that of another publisher lacks certain information, you can point the audience to one of your videos with the missing information. That, ladies and gentlemen, is being helpful.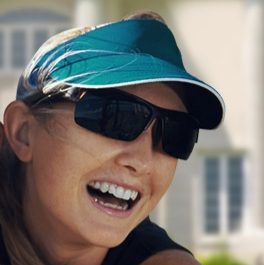 Author Bio:
Ana Farr is the Community Manager at ecommerce-platforms.com and Unblock.net. She is a matcha and mindfulness enthusiast and loves to chat about the implications of Blockchain technology.