By John Hinchey, Vice President of Sales, Westfalia Technologies, Inc.
Ever since Otto Frederick Rohwedder invented the first loaf-at-a-time bread-slicing machine, automation has played a major role in the baking industry. Now, in today's fast paced world of technology and efficiency, warehouse automation has been implemented in an increasingly growing number of bakeries, and it's not hard to see why. Bakeries are challenged with managing their inventory's short shelf-life and SKU complexity, but with the help of warehouse automation, product flow is streamlined in order to effectively meet growing customer demand.
According to Global Industry Analysts, the global market for bakery products is expected to exceed $570 billion by 2024. In order for companies to continue meeting the growing demand, they will have to implement solutions to increase efficiency over the next few years using current resources. Warehouse automation is a long-term solution that can help companies meet current demand, and position themselves for growth to meet future demand.
To make better use of resources, bakers can use an automated storage and retrieval system (AS/RS) and warehouse execution system (WES). When combined, these systems can increase inventory visibility and control by providing real-time data, allowing manufactures to increase overall operational efficiency, and plan better for future production and supply chain strategies. In addition, warehouse automation can help to increase space utilization, reduce overhead costs and increase worker safety.
Improved Inventory Management
One challenge bakeries are faced with is SKU complexity. Since there are high demands for wide product variation, (such as different flavors, package sizes, organic or non-GMO, etc.) there are many different SKUs to organize and manage. Warehouse automation can help to simplify operations and provide flexibility when it comes to organizing SKUs by their relative inventory characteristics. For example, with the use of an AS/RS, high inventory SKUs or items with more than 30 pallets, can be organized in lanes ranging from 8 to 10 pallets deep. Other SKUs are assigned to storage lanes ranging from 2 to 6 pallets deep. In addition to maximizing storage density and streamlining the outbound order fulfilment process, the WES keeps track of all products, providing real-time inventory visibility.
Space Optimization
Bakeries and food manufacturers are challenged with utilizing warehouse space to its maximum capacity, especially within refrigerated and frozen warehouse environments. When storing inventory in a frozen environment, every square foot counts. Freezers are expensive to operate, and they require workers to enter and exit frequently due to the harsh working conditions. In order to reduce these costs, maximizing storage density is key. By implementing a high-density, multiple-deep AS/RS, manufacturers can optimize their warehouses, and minimize the need for costly new construction. Organizations that implement an AS/RS within an existing facility typically increases storage capacity by 30 to 50 percent, allowing them to increase throughput and position themselves for future growth, without costly construction.
Increased Safety and Reduced Labor Risks
It's not a secret that the human body is not designed to work in sub-zero temperatures, and working for long periods of time in these conditions can be dangerous. It's not only risky for workers, but also for the warehouse operation as a whole. With workers taking frequent warm-up breaks and the need to move products out of the freezer and into a more favorable environment for picking, it doesn't take long to realize inefficiencies in time, labor, and energy usage. In addition, organizations often struggle with labor availability for these types of work environments. An AS/RS can be the solution to many of these obstacles by automating product movement to-and-from the warehouse, thereby minimizing labor within these harsh warehouse environments.
There are many benefits for bakeries who choose to implement warehouse automation, many of which are also applicable to manufactures in a range of industries. From space saving and optimization, to better inventory visibility and decreased overheads, warehouse automation can help manufacturers to meet customer demand and position themselves for future growth.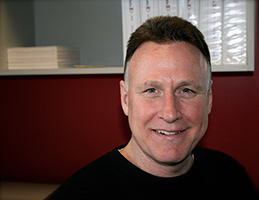 About the Author:
John Hinchey is the vice president of sales, Westfalia Technologies, and has been working with warehouse automation technology for 20+ years. At Westfalia, Hinchey is responsible for working closely with a variety of top food and beverage companies to understand their unique business needs and develop automated warehouse solutions.