Adopting credit card surcharging can set up logistics firms for long-term financial success both during and after COVID-19.
By: Jonathan Razi, CEO, CardX
As the logistics industry continues to navigate the longer-term impacts of COVID-19, it is more important than ever to keep operating costs low while adapting to changes.
One growing expense businesses are facing is the cost of accepting credit card payments. For many companies, the fees for credit card payments are the second-highest operating cost after payroll, and merchants spend more than $100 billion to accept card payments every year. And with the planned changes to interchange fees, logistics businesses—who are selling primarily online or via phone due to the pandemic—will be disproportionately affected because the increases are most significant for "card not present" transactions on commercial cards.
An analysis of CardX transaction data since the beginning of the pandemic revealed that consumers are using their credit cards more heavily during these uncertain times to finance their transactions and preserve liquidity. The study also showed that the average amount of each card transaction has also risen, which means that processing costs can make an even bigger dent in a business's bottom line.
THE BENEFITS OF CREDIT CARD SURCHARGING
One increasingly popular business solution to these rising costs? Credit card surcharging.
Introduced in 2013, surcharging enables businesses to pass fees on to customers when they choose to use credit cards for convenience or rewards. Customers will also always be presented with no-fee payment options like debit card, cash, or check, should they choose not to pay the surcharge.
Implementing surcharging can add up to 3.5% to a business's bottom line, which is crucial as logistics companies get back on their feet in the coming months. For logistics companies, whose tight margins hover around 6%, this boost could increase their profitability by over 50%.
WHAT DOES THIS MEAN FOR LOGISTICS MANAGERS?
While surcharging creates benefits for both businesses and consumers alike, especially when businesses have previously restricted card payment options, business owners often find it challenging to get started, given the long list of surcharging requirements set by card brands like Visa and Mastercard. In addition, as a state-regulated practice, the rules become especially complicated for logistics companies that operate across the United States.
Leveraging the right payments solution provider guarantees that businesses stay 100% compliant with these rules. Logistics managers who are considering surcharging should seek technology services that handle not only compliance, but also provide seamless digital solutions, which is even more relevant now that the pandemic has pushed transactions to online and "card not present" channels.
While much of these last few months have defied prediction, one thing is clear—choosing cost-reduction strategies like credit card surcharging will set logistics businesses up for success, through the new normal and beyond.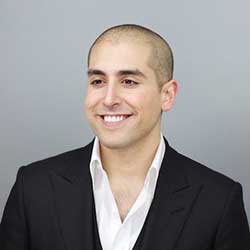 Jonathan Razi is CEO and founder of CardX, a compliance technology company that allows businesses to accept credit card payments at 0% cost.