How ERP (Enterprise Resource Planning) software is helping businesses thrive in their industry.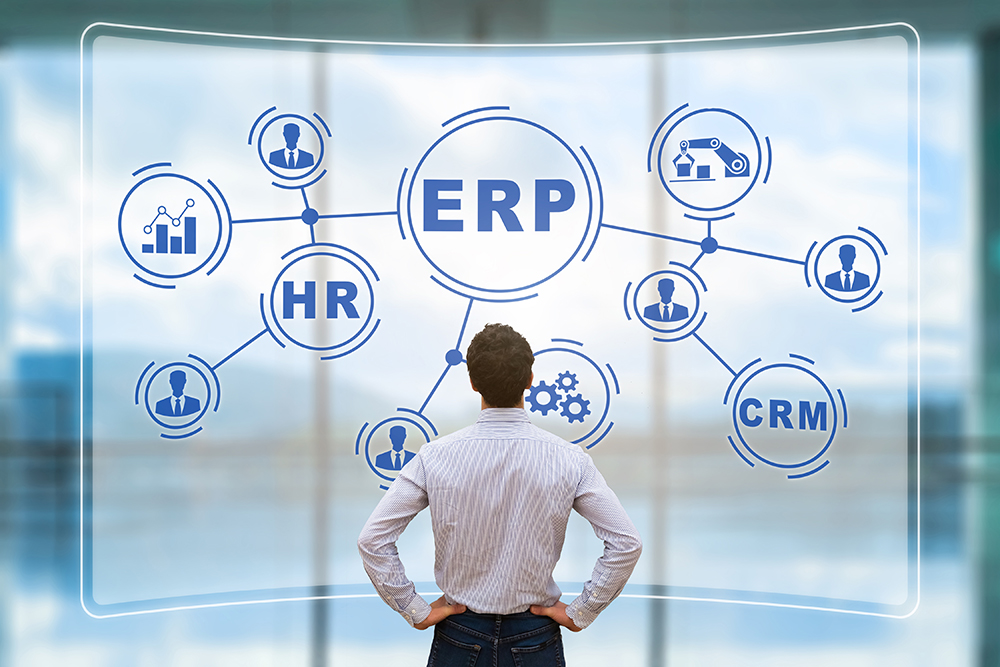 Nowadays, having a business should also rely on technology, such as software and machinery. Gone are the days that all records and management are done in pen and paper or manual labor. Even Excel spreadsheets are losing their fame because of the multiple software that are more convenient to use.
For instance, Enterprise Resource Planning (ERP) software is a tool that helps any business organize and manage its records, finances, management, resources, and other aspects of a business.
Specifically, when you use ERP software for your business, it'll help you with the following:
Accurate Forecasting
Every business must know whether the next quarter will enable them to hit their target sales or not. Before, you may find it hard to see this forecast, and you may even rely on previous years' reports and transactions. But, with ERP software, you can have a more accurate forecast.
With ERP, you can quickly analyze data and use it for the following:
Supply forecasting: With ERP, you can get a tighter grip on inventory and strengthen relationships with suppliers. Thus, you can avoid production shut-downs, backorders, late deliveries.
Financial forecasting: Since you can monitor real-time data on your business' finances, you can react quickly if there are any deviation. You can even watch for costs that can affect your profit margins, predict product demands or capital requirements, and monitor expense reports in real-time.
Demand forecasting: You can prepare demand forecasts by seasons, geography, products, and customers. You'll know what's the trend in the market or which time gets busiest. Thus, you can make a profitable and strategic decision with labor management, scheduling, and procurement.
Improved Process Efficiency
Since you can document every change that happens in the workplace of your business, you can quickly analyze these data. By doing so, you can implement changes that are beneficial for the company and your employees.
While the data are always available, you're not interrupting workflow just for an individual to oversee supplies and demands. With ERP, you can maintain, manage, and have real-time data on available resources. Thus, you'll know which are on the move, in stock, and coming stocks.
That way, the processing of orders from your suppliers becomes easier. Likewise, you can quickly approve the placement orders of your clients since you know the real-time data of your resources.
Since ERP has electronic tools, you can easily send electronic communication to suppliers, customers, or distributors. You can even immediately send invoices and track shipments in real-time.
Thus, whatever you need to work on, it's made faster, increasing process efficiency instead of waiting for days to know the data or reports of every transaction.
Cost Savings
One of the main reasons why businesses don't thrive is due to high expenses. Even when they have high sales, a company can have a low return on investment if they have higher costs. Fortunately, ERP can help you cut on your expenses.
Because ERP is a software that has it all, you're only paying one program to do all the tasks you need. And, since you're using cloud-based storage, you can save on paper costs and keeping records in your workplace.
As mentioned, you can see records of your business in real-time on any areas of your business. This is true without even browsing on piles of papers as all information are kept electronically.
With paperwork, you also avoid chasing bills and inventory, as these are already automatically stored on the software. By then, your employees become more productive rather than stuck on paperwork.
Instead of making rash decisions based on your emotions, you can also use the ERP data to make a wise decision if a crisis occurs.
Customer Satisfaction
Believe it or not, you can even satisfy your customer with the help of ERP. Because you have an accurate provision of delivery dates, you can complete processing their orders without delay.
Additionally, ERP software has automated reminders to help you remember to process your customers' reservations. Not only that, but ERP saves on customer details and history, which your business can use to track dealings with every customer. That way, you can offer special discounts and rewards to long-time customers by knowing their buying history. By doing so, your customer will appreciate you and may continue buying your products.
If you satisfy your customers, you can expect customer retention that will help your business thrive.
Conclusion:
Whatever line of business you have, it's vital to integrate modern technology into your production and operation.
For instance, ERP can help you from making accurate forecasts you need to prepare for and improve your processing efficiency. Because you have real-time data on every aspect of your business, you wouldn't have a hard time processing orders from your customers. You even help your employees become more productive, which in turn saves operational costs. Lastly, you're dealing fast and processing customers' needs with ERP, satisfying your customers.
When you have all the following, your business will continue to grow.
Sherry Petersen
As a software developer, Sherry Petersen has gained years of experience developing different kinds of applications to help her clients accomplish more tasks easily. Most of Sherry's clients are business owners who want to improve their processes on applicant tracking, contract management, fleet management, marketing automation, and network monitoring.
Sherry often shares her knowledge on software development by publishing articles on her own blog and submitting articles to other websites.