Volume 24
| Issue 1
| Year 2021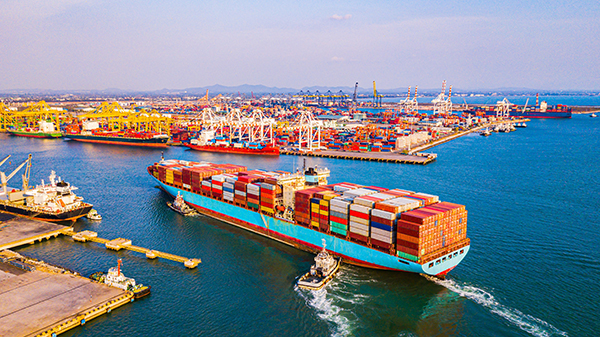 To ensure that the United States possesses resilient supply chains that safeguard national security, make certain critical needs can be met during emergencies, and enhance U.S. competitiveness, the Biden Administration has issued an executive order on "America's Supply Chains." The executive order is notable in that it represents the first serious attempt by the U.S. government to develop a comprehensive, government-wide policy on supply chains.
There are several key themes to highlight from the executive order. First, the strategy is proactive. Statements from White House officials indicate that they are determined to get ahead of supply chain issues and formulate an offensive strategy.
The Administration also clearly recognizes the need to take a sector-specific approach to supply chains, and that there are a number of factors that may differ from one supply chain to the next.
The executive order also emphasizes the importance of collaborating with trusted international partners to ensure resiliency, which appears to be an implicit recognition that not every product or component can or should be manufactured domestically.
Additionally, the executive order includes a focus on addressing how transportation systems can support competitive supply chains. This is important because, for example, port and maritime issues tend to recur and be highly disruptive to the economy.
Key features of the executive order
The first tier of reviews under the executive order will cover four specific sectors: semiconductor manufacturing, high capacity batteries, critical minerals, and active pharmaceutical ingredients. Six additional sectors will be covered in a second tier of reviews.
The reports on these sectors will include a review of current supply chain conditions and potential risks, and make policy recommendations to increase supply chain resilience through possible legislative, regulatory and policy changes.
The executive order also calls for recommendations on how tools such as federal procurement, international trade rules, and education and workforce reforms can be used to strengthen U.S. supply chain competitiveness.
Challenges facing the Administration in shaping a supply chain strategy
Evaluating all of these sectors is a massive undertaking. Assuming that there are numerous legislative recommendations contained in the reports, it may be difficult getting them through Congress, although there will be some areas of bipartisan agreement. And there will be policy priorities relating to supply chain that are sometimes pulling in different directions and will need to be resolved.
It's also important that the Administration ensures that any U.S. supply chain strategy does not alter the fundamental relationship between business and government in the U.S. by engaging in central planning of the economy. Consistent with international trade rules, any approaches should be non-discriminatory and technology neutral in order to promote innovation and interoperability. They should recognize the connection in many sectors between imported inputs on the one hand and export competitiveness and U.S. job creation on the other, including jobs in supply chain transportation and logistics. Additionally, they should recognize the interrelationship among many economic sectors and that measures impacting the costs of one sector could impair the competitiveness of other sectors.
Further, the Administration will need to develop criteria for determining the need and feasibility of onshoring in specific circumstances and, where appropriate, whether the U.S. can rely upon trusted partners for potential near-shoring. Criteria for evaluating jurisdictions for potential collaboration would likely include a mix of factors, including the jurisdiction's legal regime and policies with regard to international trade, climate, the relevant areas of regulation, national security, labor and employment, and human rights, as well as geopolitical considerations.
One approach the Administration should explore for potential solutions to supply chain issues where appropriate is reliance on public private partnerships to address supply chain crises. For example, the work being undertaken by ASTM International in the PPE space demonstrates that reliance on international standards can be a tool for driving development of pandemic-related products on expedited timelines without sacrificing technical quality and effectiveness.
How the private sector can participate in this effort
Given the scope and emphasis of the Administration's supply chain review, it is imperative that potentially affected stakeholders engage with the Administration as the review unfolds, both through providing formal comment to the agencies when requested as well as by engaging directly with the White House, key agencies, and Congress.
Jeff Weiss spent more than 15 years in senior legal, policy, diplomatic, negotiation, and political roles in the US government across three administrations – including at the White House Office of Management and Budget, the Office of the US Trade Representative (USTR), and the Office of the Secretary of Commerce – and now co-chairs Steptoe's internationally recognized International Trade Policy practice and leads the firm's Supply Chain team. While serving as deputy policy director for Commerce Secretary Pritzker, he served as the Commerce Department's lead on port and supply chain policy.