How hybrid cloud-powered innovation and IT infrastructure transformation is paving the path for a smart automotive industry.
Driverless mobility, electric vehicles, ridesharing, lights-out plants – these were just some of the disruptions driving automakers to adapt to new realities and rethink their game plan with significant digital moves. In the aftermath of the pandemic and ensuing recovery, there has been an even more radical focus on all things digital. For example, remote selling models are increasingly becoming an industry staple. Well-structured online stores, home delivery of cars and contactless test drives that proved effective last year, are likely to continue to be options that customers seek along with more traditional ways of engaging.
In fact, the very core of the industry's business and operating model is taking a turn towards digital. On-demand mobility, which was emerging as a clear priority, did take a temporary hit due to the pandemic but will regain momentum in short order with customers balking at making significant investments in vehicles, preferring the flexibility of options like short-term rentals and services on-demand instead. Repositioning offerings to take advantage of this growing consumer preference essentially means becoming a more digital organization that can pivot and flex to meet dynamic needs. Industry incumbents are already fending off inventive new disruptors — ranging from EV to autonomous vehicle (AV) makers — who, as digital natives, are gaining advantage on this turf. While some industry leaders are forging collaborations with these digital disruptors, the more far-sighted among automakers are committing to navigate their own digital transformation.
They are transforming their IT infrastructure. With automobiles now becoming sophisticated pieces of software housed in steel and fiber cases, the world's most successful automotive companies are intently accelerating their digital engineering. They know they need to prepare – even reimagine – their IT infrastructure to help them keep up. They are taking three vital steps to transform their IT infrastructure: consolidation, scaling and modernization. Agile, open, scalable and smart hybrid cloud is at the heart of it, because these enterprises are looking to scale their infrastructure beyond the size of their own company. They are building out a robust IT operating model with fully scalable, on-demand fully digital IT infrastructure, to complement their anytime-anywhere workplace. This includes revamping their workplace services and service desk along with the operating environment that includes data centers and networks.
They are looking to the cloud for more than scale and flexibility. Cloud is a rational choice for ambitious automotive and mobility leaders modernizing IT infrastructure for plants across regions, consolidating data centers, and scaling operations that must continuously and unfailingly deliver. And yet cloud adoption is also an engine for the pursuit of broader digital business opportunities, now and into the future. The cloud drives for them:
Accelerated adoption of open source for their innovation engine
Co-creation capabilities with an ecosystem of best-of-breed partners
Persona-driven and cognitive, AI-powered, anytime-anywhere workplace solutions that empower their employees
A state-of-the-art Zero Trust network for seamless collaboration
They are tapping into alternate revenue streams. With the cloud giving them the compute and storage edge, automakers are working with merchants like insurers and fuel providers to monetize connected vehicle data. This data also allows them to create efficiency, quality and safety improvements for themselves, dealers and drivers as well as time and cost-saving conveniences for customers. OEMs are strategically scaling investments in data infrastructure to develop and serve branded services delivered through apps that use proprietary data streams to create signature experiences.
They are navigating from current mode of operation to future mode of operation. With plants that are only just reopening, people still furloughed or continuing to work remotely, there is opportunity to approach operations management and costs with renewed discipline. For when workloads ramp up dramatically or during times when services are slow, the right mix of scalable cloud-based services can bring crucial and much needed flexibility to operations. This can also help automakers move away from annual budgets toward dynamic resource allocation. The cost efficiency this brings creates savings that can relieve budgetary constraints for essential innovation and growth catalyzing efforts in the areas that the industry is being disrupted.
The automotive industry can win in the turn, after the recent slowdown, but only if automakers take the path of exploration – innovating and disrupting while drawing from the efficiencies and flexibility enabled by the cloud. The window of opportunity, however, is brief to reimagine the business, survive today and thrive tomorrow.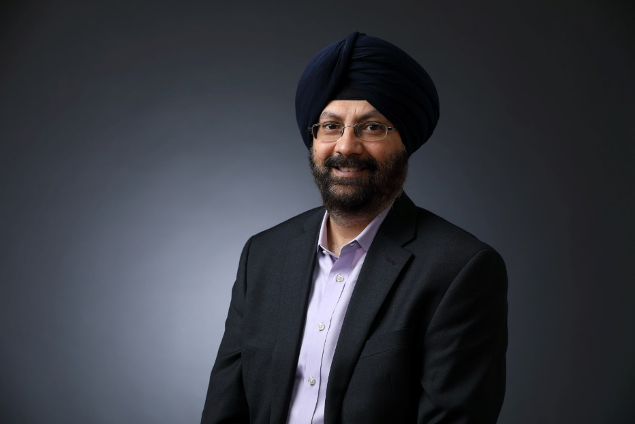 Jasmeet Singh, Executive VP and Global Head of Manufacturing, Infosys
Jasmeet Singh is executive vice president and global head of manufacturing at Infosys. His areas of expertise include business and IT alignment, transformational outsourcing and helping clients achieve their business goals. He brings a deep appreciation of business, business processes and the usage of technology as a strategic differentiator for his clients.
Prior to his current role, Jasmeet was the Industry Head for Financial Services in the Americas. Jasmeet started his career with Deutsche Bank as a banker post his MBA. At Infosys, he has progressed through various roles including starting out as an individual sales contributor to Head of Sales to Regional Head, Industry Head and to the current role of Segment Head of Manufacturing.
Jasmeet holds an MBA from the Faculty of Management Studies, University of Delhi and a Bachelor of Technology in Electrical Engineering from IIT Varanasi.