October 23, 2018
By Mark Bartlett, Chief Experience Officer of FPX
As innovations in commerce technology raise B2B customer expectations across the board, buyers demand more from sellers throughout the sales process: simpler ordering processes, more intuitive technology and fewer errors. But while B2B e-commerce is leaps and bounds from where it was even a decade ago, the industry is still not in a position to adopt many of today's most innovative e-commerce developments.
One such innovation? Voice commerce. Already, one in six U.S. adults owns a voice-controlled device (like an Amazon Echo or Google Home product). According to expert predictions, voice commerce will generate $40 billion in sales across the U.S. and U.K. within the next four years.
Whether B2B companies are prepared or not, the growth of voice commerce has major implications for the B2B space. As the technology becomes more popular, a future where ordering plane parts or industrial machines the way a consumer orders a roll of paper towels is a real possibility. But before that reality exists, businesses will have to rethink their ecommerce strategies.
Voice commerce can streamline the buying process
The primary appeal of voice technology is reducing friction in the buying process — whether it's consumer or B2B. The consumers who have adopted voice devices for use in purchasing, for example, use Alexa to order paper towels or laundry detergent. These simple, no-fuss transactions allow consumers to save time ordering necessities without having to swipe through a mobile website or app.
Given the zero-interface nature of a voice device, consumers aren't necessarily looking for engaging or exciting experiences when ordering products — they just want ease and convenience. But given the complex nature of most business purchases, voice commerce as we know it in the consumer world just won't cut it for most B2B transactions.
"Alexa, I need replacement parts for a diesel engine generator."
"Ok. Where would you like to start? What model? What size? Which parts do you need? Connecting to a different channel…"
"Alexa, never mind."
You get it — obviously, a voice device isn't currently an ideal facilitator for B2B transactions, whether or not buyers want it. Buyers managing purchasing for manufacturing facilities, for example, juggle far too many complexities to rely on the simplicity of a voice device, which is why these transactions are usually done face to face or over the phone.
But there are practical ways to improve the B2B buying process and prepare for voice technology to disrupt the space.
CPQ software will position you for future success
First and foremost, voice commerce could assist buyers in making routine purchases they've already ordered before, like replacement parts for existing equipment. If B2B companies can make tasks like these easier for buyers, it's a step in the right direction.
And as voice technology evolves to better accommodate more sophisticated interactions, there are more opportunities to improve other parts of the B2B buying process. Voice commerce could act as middle ground for buyers who might not be sales-rep ready, but want to save time pricing products with multiple configurations in ways they wouldn't be able to through standard ecommerce experiences.
While these are just a few instances of how voice commerce might impact the B2B space, they facilitate only very simple B2C-like transactions or tasks. The good news? The technology that will enable voice commerce for much more complex orders is here — it's CPQ (Configure Price Quote) software.
CPQ systems centrally organize transaction history, customer history, price books, house product catalogs and more to generate accurate price quotes automatically. CPQ platforms simplify potentially arduous buying processes and bring B2B experiences closer to the convenient, streamlined B2C transactions buyers are used to. The best CPQ solutions provide intuitive interfaces and dashboards, so users and customers can more easily engage through the entire process — from discovery to purchase. And the value goes beyond initial purchases to renewals, reorders, maintenance and more.
While most CPQ systems don't yet support voice technology, the best are able to adapt to upcoming channels as they emerge. Already, the businesses using CPQ have been able to adapt more quickly and provide more user-friendly e-commerce experiences.
The B2B space is constantly evolving digitally despite the traditionally complex nature of its buying process. Businesses that use CPQ technology to better serve customers are poised to conquer new channels like voice commerce and deliver the best experiences to B2B buyers. With CPQ technology in place, a future where buyers are ordering replacement parts from Alexa comes into focus.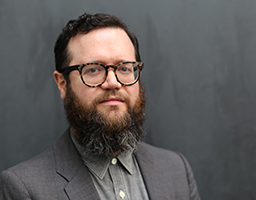 Mark Bartlett is Chief Experience Officer at FPX and a practitioner of e-commerce and digital transformation with more than 20 years of experience.