March 18, 2019
The government has gone to great measures to try to shore up the UK's air supply, following diesel receiving a lot of scrutiny. There are plans in place to ban the sales of new diesel and petrol vehicles by 2040, and this has allowed electric vehicles to spike in popularity. In 2017, the electric vehicle market experienced a record year for sales, with each month having an average of 4,000 sales. This is significantly more than 2013's figures, in which only 3,500 new registrations were made over the entire year!
While the government continues to tempt Brits towards the option of electric and hybrid vehicles, what impact does this have for our traditional fuel sources? Here, Lookers, retailers of motability vehicles, takes a look at what the future of fuel could look like for UK's drivers.
Electric fuel stations
When electric cars first became more prominent in the modern day, there was criticism surrounding how many charging points were readily available. However, in recent years, there has been a big change and electric car charging capabilities and infrastructure has evolved substantially. Countries such as New Zealand have had easier-to-find charging stations for a while now, though the UK has over 20 companies and organisations currently installing and running nationwide or regional electric car charging networks.
In May 2017, InstaVolt installed 3,000 rapid charging points at petrol stations up and down the country. BP also confirmed that more rapid charging points were added to its forecourts in 2018. Oil firms also noticed the room for growth in this market and Shell has already invested money in a number of electric car infrastructure companies to install charging points at its service stations.
Tufan Erginbilgic, chief executive of BP Downstream, said: "EV charging will undoubtedly become an important part of our business, but customer demand and the technologies available are still evolving."
In November 2017, it was recorded that there were three million electric vehicles on the roads worldwide, with China the major driving force in the market. With oil firms such as BP believing that the electric market is set to keep rising, they're anticipating that oil demand is not seriously affected. However, by getting involved in the electric vehicle charging scene, they are covering their backs in case more traditional oil demand sources do dip due to the government's plans to reduce harmful emissions and cut back on crude oil prices.
The fluctuation of fuel prices
There has also been reports of fluctuating fuel prices in the UK. Simon Williams, a fuel spokesman for the RAC, stated that, "both petrol and diesel are now at their highest points for more than three years, which is bound to be making a dent in household budgets".
It's been encouraged by experts that supermarkets cut their cost of fuel to make it more affordable. With the Brexit negotiations ongoing though, we may see more fluctuations. The OPEC made a decision in 2014 to raise the level of domestic fuel production in the UK. This led to a price drop to 98p in January 2016, which was the lowest cost for a litre of fuel since 2009's financial crisis. However, the UK is still hugely reliant on energy and fuel which is important. In fact, around 38% of the nation's total energy consumption is reliant on imported energy alone. Could trading relationships for the UK be at risk after Brexit?
When the UK voted to leave the EU, the value of the pound immediately plummeted by 20% against the dollar. This caused fuel prices to rise by approximately 10p per litre, and experts were concerned that Brexit could signal the end of cheaper fuel in Britain.
This, alongside higher crude oil prices, meant that it was predicted that higher fuel prices would become the norm.
As the price of fuel looks to remain uncertain in the coming years, it appears as though the higher prices and bids to improve air quality in the UK will boost the EV market. This success is forecast to continue to rise in the build up to 2040 and the ban of new diesel and petrol vehicles sales across the nation.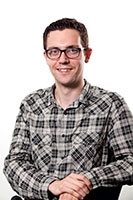 Lee Dover is a Senior Copywriter at Mediaworks who has experience writing in-depth research pieces and news articles for a wide variety of industries, including motoring, business, law and technology. He has a BA (Hons) in Magazine Journalism.
Sources
https://visual.ons.gov.uk/uk-energy-how-much-what-type-and-where-from/
https://www.petrolprices.com/news/brexit-process-impact-fuel-prices/
http://www.theaa.com/about-us/newsroom/fuel-price-update-october-2017
http://home.nzcity.co.nz/news/article.aspx?id=263989
https://www.rac.co.uk/drive/news/motoring-news/higher-fuel-prices-could-be-new-norm-in-2018/
https://www.rac.co.uk/drive/news/motoring-news/rac-sparks-fuel-price-drop-on-supermarket-forecourts/
http://www.autoexpress.co.uk/car-tech/electric-cars/96638/electric-car-charging-in-the-uk-prices-networks-charger-types-and-top
https://www.theguardian.com/environment/2018/jan/30/bp-charging-points-electric-cars-uk-petrol-stations