Industry article addressing how the future of maps is decentralized, what the benefits are, how-to prepare, and what comes next.
Thus far, most mapping companies that exist have been designed around one core philosophy: They can understand and represent the world best through ample amounts of centralized and proprietary data. Centralized and proprietary data of which allows the public to build on top of while utilizing that centralized data and APIs.
With the rise in enterprise adoption of spatial data, spatial data is becoming a key component of customer experience, competitive advantage, and business efficiency. However, enterprises need spatial data platforms that aren't built as a 'One Size Fits All' model, but instead are tailored to their unique use cases and have the ability to leverage their proprietary data seamlessly.
According to the Mapping Logistics Report from Mapillary, over 95% of drivers have faced problems with inaccurate mapping. It's estimated that the logistics industry could save $2.6 billion annually with better maps.
As customized mapping solutions become increasingly more popular and the 'One Size Fits All' model quickly falls into extinction, enterprises will be able to drive customer experience, offer a competitive advantage, and improve business efficiency. Enterprise mapping systems shouldn't be designed around what another company needs or not, but should instead focus on what is important to their company individually.
Positive Future Impacts
Today's 'One Size Fits All' maps have broad geographical coverage, yet are extremely hard or nearly impossible to implement in order to improve the workflow of a business.
The future of decentralized mapping and spatial data platforms will enable a new era in the development of applications. These will serve as the bedrock for future applications across transportation, logistics, AR/VR, Smart Cities, autonomous vehicles, and e-commerce.
How-To Prepare For a Decentralized Future
The initial step for organizations to take in preparation for a decentralized future is to recognize the problems that are currently being faced while using a centralized platform. Next, it is crucial to realize that location and general spatial data issues are not unsolvable.
In the near future many companies will finally have that 'aha moment' that consists of realizing how much of an impact location data actually has on their business. This will also lead enterprises to the discovery of being able to leverage their own data. As companies become aware of their ability to leverage their own data, their eyes will no longer be closed to the existing better-suited software and how-to implement it to solve ongoing challenges.
To prepare for the future of decentralized mapping, the next step is to start small. Companies should look into solving one or two of the most critical problems their organization is currently facing and begin to slowly evolve the platform.
Companies Using General Mapping Solutions
Modern companies that are still using a general mapping solution will see multiple positive impacts from the mapping solutions of a decentralized future. Benefits include better fleet utilization for logistics companies, an increase in emergency service response times, a reduced cost of supply chain for manufacturing companies, and end-to-user customers of delivery service companies receiving their online orders of food, groceries, and more, at a faster pace.
It is best to think of decentralized spatial data platforms as an ecosystem that can be leveraged in many different ways to solve a very broad range of problems. As enterprises adopt the mapping solutions of a decentralized future, they will see an improvement in efficiency, an increase in customer experience, and a competitive advantage in their industry.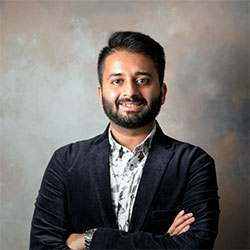 About the Author:
Ajay Bulusu, is the Co-Founder and COO of NextBillion.ai, an industry-leading spatial data platform providing software-as-a-service (SaaS) for enterprises. Bulusu has spent the last decade working in mobility, maps, digital advertising, and eCommerce across various roles in the US, Singapore, India, Japan, and the UK. Bululu formerly worked at Google and led the Geo team at Grab.