To help supply chain managers during this crisis, we've outlined immediate, short-term and long-term actions that should be taken in light of the outbreak.
China is a critical part of any discussion about global supply chain because it is "the world's factory." It produces most of the world's vehicles, industrial parts, mobile phones, and active pharmaceutical ingredients. Currently, COVID-19's impact on global supply chain processes is very visible—it's disrupting China's ability to produce and export due to insufficient labor, lack of raw material or components, and reduced logistics capacity.
As the unexpected COVID-19 outbreak continues to spread not only through China but through a number of other countries (including but not limited to South Korea, Singapore, Iran, Italy, Japan, Hong Kong, and the U.S.), the demand and supply disruption that began in China is starting to replay across the globe. The bullwhip effect then leads to significant uncertainties across supply chains of industries that are global in nature.
Specific Industries Facing the Most Risk
Industries that depend on commodities and parts from China (and other deeply affected countries) face the most risk. Obvious candidates include automotive, electronics, consumer products, and pharmaceuticals. Since the supply chains of these industries have been intricately developed over decades, it is unrealistic to quickly reconfigure them to reduce dependency on China. In addition, though these industries are facing the most risks at the moment, we can't be sure other industries won't join the ranks in the coming months.
Broader Implications that Disruptions May Have on Global Markets
While big players dominate the news, the biggest worry should be on the small to mid-sized companies. These players fill in the gaps by taking on work that is too small or niche for larger companies. They play a critical role of keeping global supply chains humming and if they don't take steps during this crisis to stay alive, replacements won't be easy to come by in this environment.
Consequences Businesses May Face if Immediate Action is not Taken
Shut Down of Operations: Before discussing how to adjust supply chain processes, we first need to ensure that businesses in China will still be able to operate. This means that they must meet health and safety standards imposed by local and central government agencies. If there are any violations of government requirements, which includes a case of a worker getting infected, that could lead to receiving a shutdown order.
Risk of Insolvency: Protecting cash position and ensuring net positive cashflow is paramount. In a system-wide disruption (where suppliers are demanding earlier payment and customers are delaying payment), cash or inventory buffers can be consumed quickly. If supply chain processes are not aptly adjusted, the business risks insolvency.
Supply Disruption: Businesses outside of China may not feel the impact immediately, however, getting in front of the situation avoids being blindsided later. Fulfillment lead-times from some key suppliers in the automotive industry have more than doubled and there have already been factory shutdowns in Germany and Japan, due to parts shortages.
Actions Supply Chain Managers Should be Taking
While there aren't clear-cut or definitive solutions to mitigate the impact of COVID-19 (since the outbreak is still evolving), now is the time for businesses to take control of what they can and act proactively by taking immediate, short-term, and long-term actions.
Immediate: address the issues in front of you
Ensure health and safety of all employees
Comply with government efforts and policies to contain the spread
Adjust supply chain processes to stay nimble:

Replan more frequently (daily or weekly) and use a shorter planning horizon
Strengthen inventory control to prevent any leakage
Prioritize cash flow (or strong credit customers) in sales and operations planning (S&OP)
Release factory work orders based on demand
Deploy more shipping resources to manage expedite or break-bulk deliveries
Leverage brand name of downstream customers to secure critical supplies
Short-term (6-12 months): ensure survival of the business
Protect cash position through tight cashflow controls
Reforecast business volume and reset expenditure budget
Identify and seek ways to resolve bottlenecks along both upstream and downstream of the supply chain
Manage stakeholder morale, expectations, and confidence
Understand how business fundamentals have changed and begin to adapt to it
Long-term (12+ months): adapt to and leverage "new normal"
Postpone non-essential major investments like major enterprise resource planning (ERP) upgrades or office facilities expansion
Accelerate planned rationalization initiatives like product end of life (EOL), partial or full production cessation
Get serious about business continuity preparedness by investing the time to establish a robust business continuity plan (BCP)
Viewing Crisis as an Opportunity
The Chinese word for crisis combines the Chinese characters for "danger" and "opportunity." We often suggest that clients keep this in mind when they are presented with an unforeseen crisis. While the COVID-19 outbreak has been challenging in numerous ways, businesses can also view this situation as an opportunity to adapt, evolve, and innovate. Ingrained structures in the global supply chain may need to be reshuffled through this crisis and that's not necessarily a bad thing. If your business is resilient and able to adapt more quickly than your competitors, your business will emerge triumphant.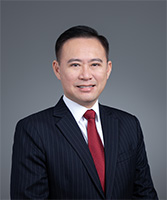 Alan Huang is a Managing Director with Alvarez & Marsal Asia in Singapore. He has 20+ years' experience in business transformation and operational turnaround, with a focus on supply chain optimization and product innovation. alan.huang@alvarezandmarsal.com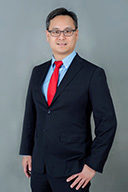 How Jit Lim is a Managing Director with Alvarez & Marsal Asia in Shanghai. He brings 18 years of operator and consulting experience in leading business transformation. He focuses on supply chain management, lean manufacturing process areas and revenue enhancement. hlim@alvarezandmarsal.com