April 10, 2018
by Dave McCarthy, Senior Director of Products, Bsquare
Digital transformation is a key component of Industry 4.0 (or the fourth industrial revolution). As a matter of fact, these new transformative technologies are already having a major impact on the manufacturing process, for example with self-driving logistics vehicles, predictive maintenance, data-driven quality controls, self-organizing production and much more. In the discrete manufacturing sector, which is highly competitive and price sensitive, these advanced practices are being rolled out particularly fast to achieve optimal yields, high operational efficiencies, and cost controls.
To help improve and modernize these processes, manufacturers are looking for better ways to leverage their data. However, there's a major roadblock that stands in the way. Data sets in industrial settings are so massive and complex, they defy human analysis.
Rather than leave this extraordinary opportunity for business improvement on the factory floor, a growing number of companies are leveraging Industrial IoT (IIoT) solutions to convert their real-time and historical data into meaningful business knowledge to increase factory output, improve efficiency, and stay competitive.
According to a recent Bsquare Maturity Study of manufacturers, 77 percent of organizations polled have some sort of IIoT solution in place. The majority of these deployments are less mature and focus on simple data forwarding, device connectivity, and some real-time dashboard monitoring. However, there are a number of manufacturers rolling out more mature solutions that deliver advanced analytics such as machine learning, cluster analysis and artificial intelligence, or that are creating completely automated, single-step actions. What was learned from these early trail-blazing organizations? Here are some key findings to consider:
The Data Dilemma Is Real
Manufacturing businesses gather an estimated two exabytes of operations data annually. This information comes from sensors built into motors, conveyor systems, 5-axis machines, and other physical assets throughout their factories. It also comes from historical operational data sources, in addition to several other related systems, such as line-level programmable logic controllers (PLCs), human-machine interfaces (HMIs) and enterprise resource planning (ERP) systems.
The next phase in factory automation is expected to grow these data counts exponentially. In fact, new forms of digital technology, including touch interfaces and augmented-reality (AR) systems are already popping up in the modern factory. Considering this current and future data outlook, manufacturing executives should recognize that these massive data sets are far too vast for humans to examine. IIoT solutions are needed to make timely, smart, data-informed decisions. With advanced cloud-based data analytics, machine learning, and predictive reasoning, organizations can transform rich operational data into tangible business improvements.
ROI is Not Far Away
Once appropriately analyzed and acted upon, a company's streaming and stored data becomes a vital business asset – enabling production improvements, cost savings, and smarter resource allocation. For example, manufacturers can use IIoT-based data analysis to achieve the following:
Establish condition-based maintenance schedules to reduce unplanned equipment downtime, better manage servicing costs, optimize production, and extend the useful life of equipment;
Use rules-based automation and remote-control access to maximize yield while also maintaining quality, prolonging equipment lifespans, and remaining compliant;
Automate and connect every corner of the factory floor to optimize processes and material flow for more precise planning, just-in-time manufacturing, and workplace safety;
Make machines more autonomous, such as automated guided vehicles (AGVs) and industrial/collaborative robots, to reduce the workload of IT, operations, and engineering staff;
Find the core determinants of production and workflow performance, then take action to continually improve them.
And these are not the only applications of IIoT that can significantly improve financial outcomes. A PWC survey of industrial sectors projects that 10 percent of all companies that digitally transform their factories, and 27 percent of "first movers" that do so, will simultaneously achieve a 30 percent increase in revenue.
Precise Goals Key to Success
It's important to note that manufacturers are not investing blindly in this new digitally transformed world. They are instead strategic about where they make their investments in order to realize the greatest rewards.
The Bsquare Maturity Study also revealed that logistics (95 percent) – including that on the factory floor—was the most common challenge being tackled by manufacturers that are currently adopting IIoT solutions. The other two top priorities were machine health (82 percent) and operating costs (34 percent).
IIoT can have a tremendous impact on an industrial organization. The technology can be used to connect physical assets, monitor asset data, predict conditions, automate operations, optimize equipment, and more. Whatever the goal, if rolled out properly, the technology offers a strategic advantage that allows data to be more actionable. By unlocking previously unknown operational insights, businesses can increase output, manage costs, and improve productivity, which is at the core of Industry 4.0.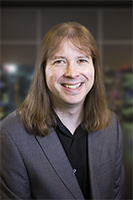 About Dave McCarthy:
Dave McCarthy is a leading authority on industrial IoT. As senior director of products at Bsquare Corporation, he advises Fortune 1000 customers on how to integrate device and sensor data with their enterprise systems to improve business outcomes. Dave regularly speaks at technology conferences around the globe and he is also a frequent contributor to IT publications.