With sound data management a renowned construction material supplier improved its efficiency and enabled personalized experiences for users.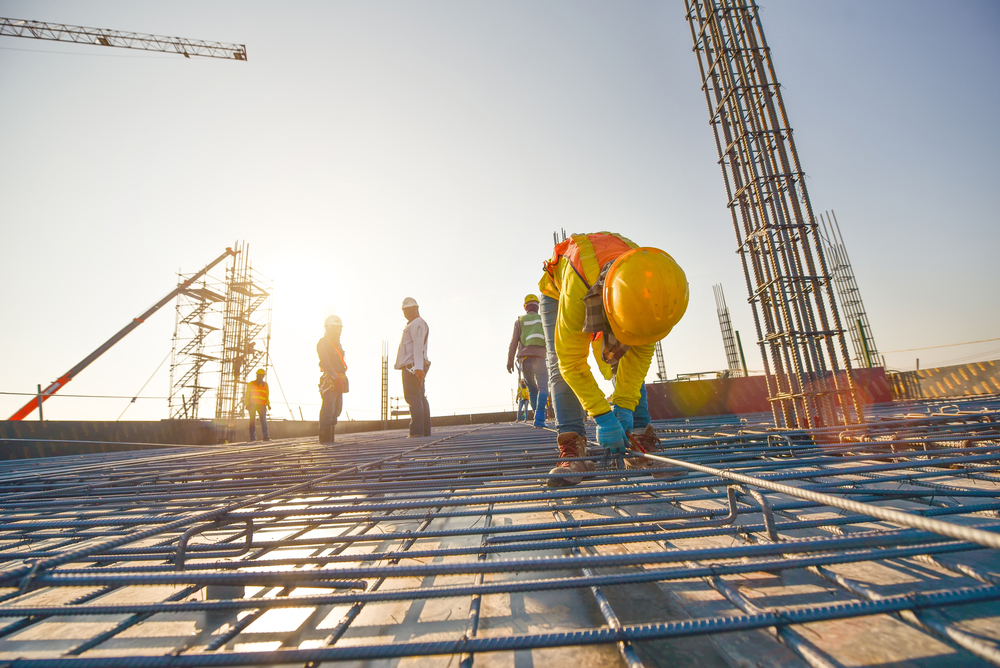 Nearly 2.5 quintillion bytes of data are generated every day[1]. This means, that by the time you read this, some 240 billion bytes of data would be created from myriad computers around the world. It includes anything from enterprise data centers to public cloud providers, blogs to social media content, and ATM machines to smart streetlamps. Data never sleeps.
Becoming increasingly IoT-driven, the manufacturing industry contributes substantially toward this mounting data deluge. From product iteration (and its associated design), prototyping (or other testing data), to shop floor monitoring during production, and predictive maintenance information, manufacturers rely heavily on their data repositories. This wealth of information should be subjected to adequate data management, failing which, businesses can become encumbered with unnecessary costs, redundant data, and inefficiency in their journey towards profitability.
Prioritize Data Management to Drive Better Businesses
To result in optimal data usage and improved decision making, data management needs to be at the top of the agenda. This becomes more than a necessity in cases where the company has a broader customer base and its manufacturing operations are spread across the globe. The millions of bytes of data generated from every location must be processed, validated, and protected in a standardized fashion.
Introducing standardization not only helps in the efficiency of the internal operations, but it also impacts how the end-product is presented and positioned in the market. How can you bring standardization into the picture? The answer lies in investing in master data management (MDM) and product information management (PIM) solutions.
Apart from the obvious benefits like—organizing data—MDM and PIM can automate product data-related business workflows. By integrating with various other systems such as materials management (MM), and enterprise resource planning (ERP), data management solutions can streamline data streaming within the entire organization.
Example of an Enterprise That Invested in Data Management
To illustrate this firsthand, let's walk through the story of a leading international supplier of building materials and infrastructure solutions. Now, this company faced a huge problem with its enormous pool of data, and they wanted to avert a data crisis, which seemed quite imminent. Having a 200-year history of helping people redefine the future of construction, this major conglomerate is the largest producer of clay building bricks and ranks first in the European clay roof market. With other building materials and solutions (for walls, roofs, and façade, pavers, plastics, and ceramics) in its product map, this firm operates over 190 plants in 30 countries.
Spread across the globe, their operations were stressed by a scattered product data repository. There was no definite cataloging system in place, which led to the same product having a different name and supporting details in various plants across countries.
The "Before" State
Problems with having a siloed data architecture:
The general lack of centralization made managing the colossal amount of data complex. Day-to-day data-related tasks—which in the digital era are at the core—were becoming unmanageable and overwhelming at times.
With product information standardization restricted to every plant, there was limited scope to manage organization-wide data and expand business globally; this also made pulling out enterprise-wide sales and marketing data challenging.
Accessing data from the two siloed systems—ERP and databases—became increasingly complex and always with latency.
With the lack of integration and a proper workflow, came the need for a lot of manual efforts to query data. On the other hand, for something as simple as extracting data from their system, users required technical expertise which was not only time consuming but costly.
Preparing product data for outbound marketing channels was not a simple task owing to the scattered and non-standardized data sets.
The Pimcore Solution
Keeping the Pimcore platform as the foundation, an intelligent system, dubbed PrIMa was built. . The building material supplying leader zeroed in on Pimcore due to its system-generated hierarchy and organized data storage capabilities, all delivered on a single platform.
The "After" Scenario
PrIMa addressed every single challenge that this company had in regard to their data management practices.
For a company whose operational footprints were established across several countries, PrIMa's multilingual support solved localization issues, and yet, ensured that product data was consistent and had a global relevance. A system-generated identifier program—the Global Product Identifier (GPI)—empowered the company with a universal product catalog.
The single source of truth for all information—stock-keeping unit (SKU) and sales—made it that much easier to retain customers and cross-sell products to existing clients, based on their purchase history.
With the new integration between the SAP R3 and PDB database in place, PrIMa eliminated UX-related complexities as well as streamlined daily business functions. Pulling out information from these datasets no longer remained a time-consuming process. PrIMa also allows data integration between third-party systems such as goBIM, making it more flexible for the company.
The workflow was revamped and brought in the much-needed user-friendly element with custom view and easy permission provisioning features. What's more, users can always configure and personalize the solution based on their specific needs.
As part of the data management facelift, Pimcore also implemented a data distribution platform for this company. This efficiency in master data management translated into a more streamlined process of designing product catalogs, as there was a consistent flow of data from the MDM to the PIM.
In essence, Pimcore's solution brought about a sea change in the way this company functioned. There were visible differences in employee satisfaction and loyalty. Users no longer needed a highly technical skillset for managing the disparate datasets and this endowed a sense of ownership and control over their roles and responsibilities in the business value chain. The smallest of changes made in the master database, automatically reflected across the board, which reduced manpower usage on menial tasks.
Powered by PrIMa's data management abilities, the company further reaped the benefits of lower total cost of ownership (TCO) and faster time to market (TTM). What's more, the data management solution also aided in creating a holistic regulatory approach to data governance.
By letting users maximize their ability and tapping the full potential of their data, Pimcore's PrIMa has paved the way for a future laden with smarter business decisions.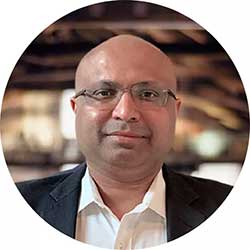 Shashin Shah is CEO of Pimcore Global Services, an open-source platform for product information management (PIM/MDM), digital asset management (DAM), content management system (CMS), and eCommerce. In his over 20 years of experience, both globally and in the US, he has managed large enterprise clients through strategizing, operating, consulting, and carrying out implementations worth USD 100M+ via global delivery models across several industries.
[1] https://www.forbes.com/sites/bernardmarr/2018/05/21/how-much-data-do-we-create-every-day-the-mind-blowing-stats-everyone-should-read/#cb6007060ba9