Manufacturers have the capacity to create their own energy onsite in the pursuit of renewable energy and decreased operational expenditure.
by Latif Faiyaz, Head of Energy Strategy at Northern Gas and Power
The energy transition has created new challenges to businesses but has also opened up a plethora of new opportunities, such as managing demand and self-generation, and the opportunity to procure more flexibly.
A recent Deloitte report claimed that manufacturers' top concerns with switching to sustainable practices would hit profit and be too significant a financial investment to go green.
The manufacturers reducing costs through renewable energy
In reality, the opposite is often true, and it can end up leading to a significant reduction in operating expenses – music to any CEO or CFO's ears.
Take Unilever, for example: the consumer goods giant has saved €873 million in energy costs since 2010 through energy-saving initiatives, such as using solar water heating and hydrogen as a low-carbon fuel.
Bosch has had a similar success story, with the engineering and technology company achieving carbon neutrality since 2020 through green electricity, carbon offsetting and investments in clean power. To confirm that sustainability and profit can go hand in hand, the company recorded sales of €71.6 billion last year and attributes some of that success to its Bosch Climate Solutions unit and growth in powertrain electrification.
The success of Unilever, Bosch and other multi-national manufacturers – such as AstraZeneca – flies in the face of Deloitte's report, and suggests a lack of knowledge is stopping manufacturers from transitioning to renewable energy, rather than the cost involved in making the switch.
Taking the first steps towards net zero
For companies who don't know where to start, it is beneficial to begin with a clear road map setting concise goals for cost, consumption and carbon.
The first step involves energy monitoring, where manufacturers should review their operational expenditure, and where exactly their energy is being used to identify opportunities to improve efficiencies.
Included within this are simple actions such as checking the boilers and replacing them if they are old and therefore not energy-efficient and costly to run.
Similarly, at this early stage, manufacturers should check if their lights are old rather than energy-efficient, or not on timers to reduce usage. Making these basic switches can dramatically cut energy costs, and immediately contribute to any business' progress towards a net zero approach – something which is increasingly being demanded by suppliers, shareholders and customers just as much as it is by government legislation.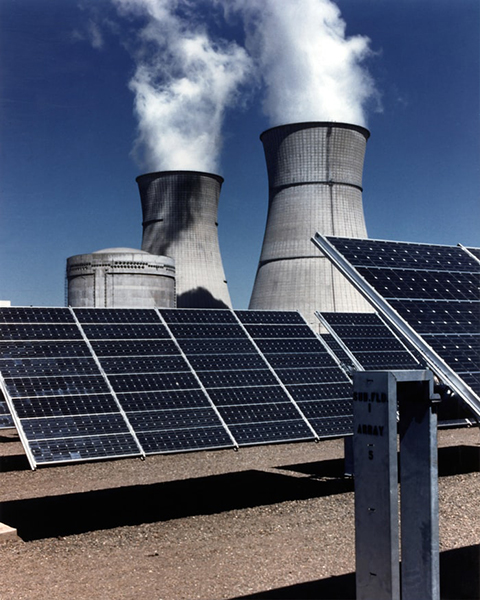 The value of generating energy onsite
As the energy market evolves, we can widen the supply of energy from a multitude of sources. Manufacturers have a golden opportunity to self-generate on-site, to create greater energy efficiency, site resilience and cost reduction.
This allows them to become more independent, but also cuts costs involved with transporting energy to the site in the first place.
A crucial part of this for manufacturers is making use of the space already available to them.
For instance, many industrial sites will have large swathes of land such as huge car parks, and that is often land which is sitting, waiting to be turned into sustainable use. Those car parks can be converted into solar car ports with electric vehicle charging points, with the solar power directly providing energy to the plant or building itself. It seems a no-brainer when compared with three acres of tarmac which may often lie partially empty.
SIMEC, an international energy and natural resources business within the Gupta Family Group Alliance, the owners of Liberty Steel, has been particularly astute with onsite energy generation. The organisation has been buying up renewable energy companies and last December secured a further £12 million in funding from New Technology Capital Group to boost its portfolio in tidal energy, waste to energy, and hydro and sustainable infrastructure.
Part of its renewable success has been to build steel plants next to renewable plants. Last year, the company announced that its Kinlochleven hydro-electric power station had increased generation to its highest level for nearly 20 years, producing enough energy to power a city the size of Inverness.
The result of this multi-faceted approach is an overall decrease in operational expenditure, with these select steel plants no longer needing to transport and pay for fuel by having it directly sourced from the renewable power station next door.
As the pace of business disruption accelerates, getting ahead of scenarios and matching shareholder and supply chain pressures becomes essential. The belief that transitioning to renewables will result in a hit to profit is false, with Unilever and SIMEC being cases in point. While it may require a short-term financial investment, switching to renewable energy will, in the long run, save money for manufacturers, decrease opex and ultimately help businesses meet their ESG targets and commit to net zero.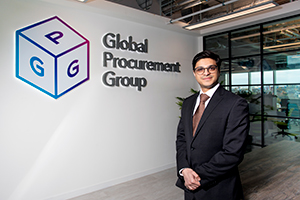 About the author:
Latif Faiyaz has over 10 years of experience in energy trading and services, including the development of carbon projects, international carbon trade and integrating energy services into supply contracts. He has previously worked at the Oxford University Hospitals NHS Foundation, LG Energy Group and Engie.
Contact:
https://www.ngpltd.co.uk/
0845 643 5432