Procurement organizations can reshape the environmental and social impact of their operations—while also generating financial savings.
By Jeff Shulman, Senior Partner, and Ben Ibach, Product Development Specialist, McKinsey & Company
For many years, procurement organizations were assessed primarily on the financial impact they created, and secondarily on operational metrics like quality and supplier service levels. But today, across almost all sectors, there's a new form of impact that matters to more and more consumers, investors, and regulators: sustainability. And because procurement organizations' traditional responsibilities aren't going away, meeting this new mandate requires an ever-more-delicate balancing act.
Our colleagues' research confirms that consumers prefer to buy from brands they believe are doing social and environmental good. Likewise, investors are seeking high-quality reporting on companies' sustainability progress. As of August, 279 companies have reported sustainability metrics in line with Sustainability Accounting Standards Boards requirements in 2020, up from 118 in all of 2019. Regulators are continuing to push for further legislative reforms as well: the European Commission is working on minimum sustainability and information requirements for products sold in the European Union, while California recently announced a plan to stop the sale of new gasoline and diesel-powered cars by 2035. Thousands of procurement organizations are also being measured on environmental, social, and governance (ESG) scores—company-level ESG ratings providers such as EcoVadis and Refinitiv combine over 300-400 metrics to assess a company's overall ESG performance.
In response to these shifts, top executives and boards of directors are doubling down on long-term efforts to achieve ESG aspirations while also delivering on financial goals. Many companies have concentrated initial ESG improvement efforts in directly controlled areas, such as resource efficiency in manufacturing, but the most advanced organizations are addressing the next frontier of opportunity: their supply chains.
Sustainable sourcing is about the adoption and integration of broader ESG principles and goals throughout a company's supply chain, establishing a set of procurement processes and decision-making criteria to improve both financial performance and environmental sustainability.
Building sustainability across the supply chain
Procurement is uniquely positioned to lead an organization's overall sustainability outcomes. In apparel, for example, about 70% of carbon emissions result from upstream material production and logistics, which procurement organizations can directly influence.
With the right capabilities and approach, procurement organizations can reshape the environmental and social impact of their operations and supplier base—while also generating significant financial savings. To achieve these aspirations simultaneously, four actions are critical:
Define the direction. The procurement organization can distill core value-creation themes, translating them into everything from executive-level sustainability aspirations to category-level goals and performance metrics. Equally important is the communication and engagement strategy, aligning the overall aspiration with broader organizational objectives to create a concrete direction for the procurement organization's ambition: where, when, and how far to go.
Create transparency. While suppliers are typically significant contributors to a company's environmental and social footprint, assessing their impact can be challenging. Accordingly, real end-to-end transparency reaches beyond the company's own operations to baseline the current ESG performance of suppliers—both overall, and by category. The assessment can be conducted internally through detailed supplier surveys or externally through outside-in analyses. Based on this information, a procurement organization can identify risk and opportunity areas.
Develop practical initiatives. Building on insights gathered from the transparency phase, the procurement organization can start creating significant financial and ESG improvements. Initiatives can be broken into two types: foundational adjustments to internal and external policies, and flagship initiatives to lead the market.
Foundational adjustments can include:
Refined ESG supplier selection criteria, contracting requirements, and codes of conduct, with incentive structures adjusted to incorporate the achievement of sustainability goals
Conscious consumption and demand management, such as by including carbon-footprint analysis in travel management, procuring cleaner energy sources for manufacturing and corporate sites, and buying smarter by purchasing in bulk orders that maximize truckload efficiency
For example, at one large manufacturer, repainting storage tanks every year had been the standard maintenance procedure for years. The company determined that the repainting consumed 16,000 gallons of paint, which it reduced to 4,000 gallons by shifting to less-frequent painting during standard maintenance. Assuming 22 pounds of CO2 per gallon of paint, this step reduced CO2 emissions by 264,000 pounds per year and significantly reduced maintenance service costs.
There are multiple flagship initiatives that companies can consider:
Supplier diversity: increasing spend with diverse, underrepresented businesses, including minority- and women-owned businesses (and creating new opportunities for Tier 1 suppliers to follow suit with their own supply bases) can identify new options that may reduce logistics-related emissions
Transportation and logistics optimization: redesigning the network and routing between supplier locations, manufacturing sites, and distribution centers can minimize cost and carbon-emissions intensity
Supplier collaboration: increasing transparency between suppliers and buyers to meet company and industry-wide carbon emission-reduction goals
A global consumer-goods company created a collaboration model to help suppliers design and implement sustainability programs and align on joint decarbonization ambitions. Rather than setting difficult-to-achieve mandates and driving compliance through audits, a tailored, cost-effective approach was created for each supplier depending on how mature its sustainability practices were. That flexibility encouraged all suppliers to improve, with greater cumulative effect than if suppliers had dropped out rather than try to meet unrealistic targets.
Beyond implementation: Measurable impact
Setting aspirations and implementing new initiatives may get the process started, but what really matters is the ability to measure performance against sustainability goals over time. Performance against sustainability goals should regularly make its way into procurement team members' performance dialogues, as well as into suppliers' performance dashboards and reviews.
Embedding sustainable procurement practices into an organization takes work. But it's worth the effort, not only from a compliance and regulatory perspective, but because of the value at stake is so large: consumers are increasingly demanding sustainably sourced products, and are willing to pay for them. That's an opportunity companies can ill afford to pass up—and one where procurement has a critical role to play.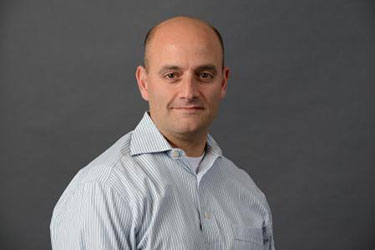 Jeff Shulman a senior partner with McKinsey & Company and the global leader of McKinsey's Operations Academies, helping companies build sustainable capabilities and achieve excellence across the entire operations value chain. He serves organizations in a variety of industries in both the public and private sectors, including manufacturing, transportation, private equity, oil and gas, chemicals, and basic materials.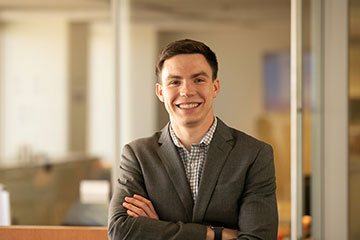 Ben Ibach is product development specialist for McKinsey & Company and a fellow in the Global Social Responsibility group. Ben leads a number of initiatives across McKinsey's Operations Practice to embed environmental and social responsibility into engagements, such as creating new Sustainable R&D, Supplier Diversity, and Carbon Emissions offerings.