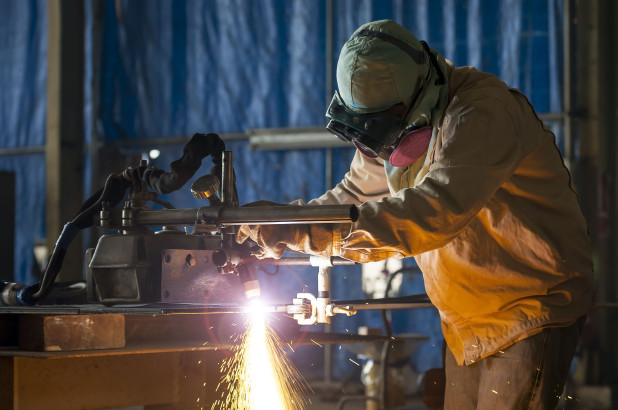 August 27, 2019
For the first time in over a decade there are more open jobs than available workers. As of August 2019, there are 6.2 million[1] unfilled jobs in America. This has created increased competition for blue-collar workers who now have their choice of employers. In response, blue-collar wages are rising, as are the expectations and confidence of the blue-collar workforce. What are these workers expecting in their newfound position of being courted by many companies? Higher wages, a strong work culture, and more learning opportunities. And they're prepared to leave their current job to find it.
Switching for Pay
The manufacturing industry experienced one of its highest turnover rates in 2018. According to our recent survey of the U.S. hourly workforce, Voice of the Blue-Collar Worker, 26 percent of manufacturing employees are actively seeking new jobs, and 30 percent are willing to consider a different job opportunity if presented with one. This means a whopping 56 percent of the manufacturing workforce could leave their job if a new opportunity presented itself.
And the loss of a single employee hurts more than you might think. Based on a meta-analysis conducted by the Center for American Progress, the turnover cost for one blue-collar worker at an hourly pay rate of $14 conservatively amounts to $4,659. Interestingly, if an employer avoided the $4,659 cost of losing one worker and instead used those dollars to fund a pay raise, it would amount to paying that same worker $2.24 more an hour for a year – which can be a life-changing raise for someone at that income level.
The high demand for hourly workers is causing wages to rise. Survey results indicate national average hourly pay rates for our logistics and manufacturing workers have increased from $12.45 in 2017 to $13.87 in 2019. Of course, high cost areas around the country command even higher wages. The bottom line is, if you don't compete in pay, you may see a drop in your ability to successfully attract and retain the best workers.
Staying for Culture
While pay is the largest factor in taking a new job, perhaps surprisingly, it is a company's culture that makes the blue-collar worker want to stay at their job. So, what is good company culture? Blue-collar workers define it as being treated like a person and not a number, being flexible with family and personal issues, having relationships with co-workers, having a good boss, feeling valued by the company and feeling like they belong there. Essentially, workers are looking for a place they enjoy spending their time and where they feel they are valued for their contribution.
It's important to know your employees' value and what they wish they could change about their job. The survey results may surprise you and may even cause you to consider changing the way you structure shift schedules. Most workers surveyed (54 percent) prefer a reliable, five-day-a-week, first shift schedule. However, an increase of $1.30 per hour would motivate 72 percent of respondents working first shift to work a second- or third-shift job. The survey also revealed that only 14 percent of the workforce prefers 12-hour shifts, which are common in the supply chain industry.
Eager to Learn
Workers who don't adapt to the rapidly changing industrial landscape risk falling behind. In what is likely a direct response to the rapid technological changes, 95 percent of survey respondents indicated that they would invest regular personal time to learn a new skill; of those, nearly a third were willing to invest at least five hours of personal time a week to do so.
The fact that blue-collar workers are incredibly eager to learn new skills should be music to employers' ears. Why? Workers who have a desire to learn will advance, streamline and protect the abilities of U.S. manufacturers to meet production deadlines. Additionally, 90 percent of workers surveyed were interested in apprenticeships, with 35 percent of them viewing apprenticeships as an opportunity to grow in their career or a specific skillset.
What now?
The manufacturing industry is changing, and so are the needs and expectations of the blue-collar workers who are employed there. In order to retain top talent, it's time to listen to the data and make the changes this essential segment of the workforce requires.
For the full survey results and additional information, visit www.employbridge.com/blue-collar-survey.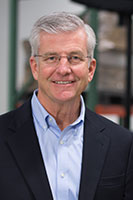 Brian Devine, Senior Vice President, EmployBridge:
Since 1999 Brian has led ProLogistix, establishing it as one of EmployBridge's most successful businesses. During his tenure with EmployBridge, he has held positions including Area Vice President and Division VP of ResourceMFG prior to his current position.
[1] https://www.washingtonpost.com/news/wonk/wp/2017/08/08/there-are-7-million-unemployed-and-6-2-million-job-openings-whats-the-problem/