It sets the bar high on virtual simulation for safety and opens the field of possibilities for other industries.
Virtual simulation is becoming increasingly important in the management of industrial equipment and processes. The use of virtual prototyping makes it possible to displace physical tests and prototypes by virtually replicating product development, testing, and manufacturing with simulations. A virtual prototype enables engineers to digitally demonstrate reliability, safety, and energy efficiency upfront in the development cycle, select the most efficient designs and pre-certify their new technology right the first time.
The practice of simulating tools and processes is engrained in the safety culture of the nuclear industry. The stakes in safety, predictability and quality are paramount in this industry, with no room for error. In nuclear power plant designs, defined details such as the welding of various components and parts and their flawless assembly are critical. The aim in every design is to prevent quality defects and improve safety standards. Potential defects are identified through each phase of the process, they are analyzed and eliminated prior to operational startup. Every component and manufacturing phase is subject to a strict inspection and approval by qualified specialists.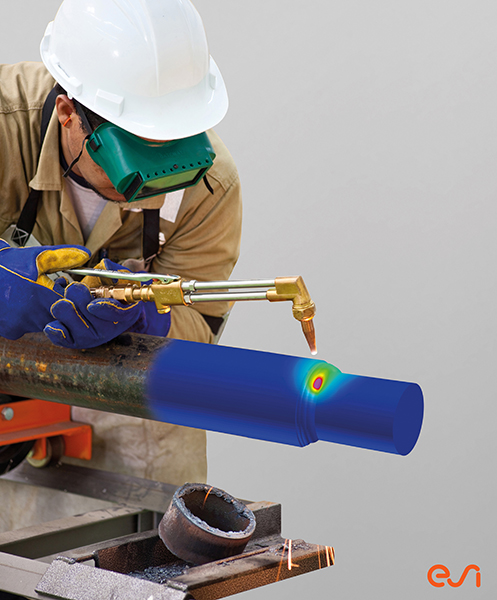 Simulation processes are involved throughout the entire chain, from the sophisticated analysis and behaviors of materials and components, to examination of the most extreme scenarios. The world's largest computers are used to simulate resistance to operating constraints, malfunctions or even common implementation issues in extreme detail. Simulation data provides information to assess the robustness, fatigue risks, residual stresses and random manufacturing process factors affecting components lifecycles. For example, simulation of welded assemblies makes it possible to model operational behavior by reproducing each manufacturing step based on the nature of the materials and the industrial processes envisaged, well before physical prototypes are produced. The benefits are numerous: lower cost and shorter development cycles, enhanced product performance, longer lifecycles of welded structures and resistance to extreme scenarios.
Decades ago, the nuclear safety model inspired the aeronautics and automotive industries, where safety is also top priority. The aeronautics industry was one of the first to embrace the know-how developed by the nuclear industry on welding, in response to its own quality and safety priorities of its aging aircraft. In the automotive industry, a vehicle has more than 5,000 welding spots. Each one of these welds introduce risks for quality and safety performance. Based on over forty years of welding simulation expertise in the nuclear industry, automotive manufacturers now have scientific solutions that enable them to effectively and exhaustively anticipate the behavior of welding points – both upstream at the design phase and downstream in field use.
The transfer of technologies, methods, tools, software, skills and accumulated experience accelerates overall productivity by utilizing the expertise developed for the most demanding industries like nuclear, to benefit those that share the same requirements. Moreover, as part of corporate digital transformations, critical or sovereign industries are all seeking to secure their processes, assure their traceability and protect them from cyber security attacks. At a time when projects for new reactors and advanced nuclear technologies are multiplying throughout the world, the nuclear sector takes great pride in its contributions to safety and security via advancements in digital technologies, and continues to set the bar high in the field of virtual simulation.
The authors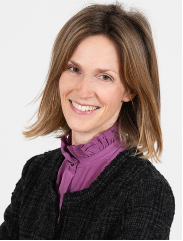 Cristel de Rouvray, Chief Executive Officer, ESI Group
Cristel de Rouvray is Chief Executive Officer since February 1, 2019. Cristel de Rouvray was Chairman of the Compensation, Nomination and Governance Committee from 2007 to 2019 and Board Leader from 2015 she is graduated from Stanford University and the London School of Economics, where she obtained a Ph.D. in economics. She has 14 years of experience as a Director at College Track, a US non-profit organization.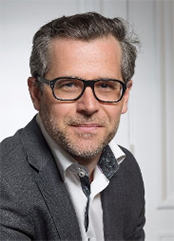 Vincent Champain, Chief Digital Officer, Executive Committee, Digital Transformation, Framatome
Vincent Champain is member of the executive committee of Framatome Group and SVP for IT, Digital Performance & New Business.
Prior to this role, Vincent created and has been the CEO of General Electric Digital Services Europe, a company in charge of developing digital solutions and professional services (cyber, datascience…) for industrial customers.
Before joining General Electric, he worked for McKinsey & Company on digital transformation, performance and new business projects.
During his career Vincent has led several large transformation and new business development initiatives. Having served customers from many different industries, Mr. Champain has a unique cross-industry perspective and a large experience for defining and implementing long term strategies.
He holds master's degrees in computer science and data science & economics.
Contact
Website: ESI Group – Leading Innovator in Virtual Prototyping Solutions (esi-group.com)
Mail: press@esi-group.com