Digital technologies drive greater efficiency and increased competitiveness. Learn about the 7 pillars of smart manufacturing organizations.
The passing by the US Senate of a $250 billion tech and manufacturing bill earlier this year has cleared the way for manufacturing organizations to revise their operations and future-proofing strategies. Smart manufacturing – rooted in data-centricity, tech adoption, and digital maturity – spearheads the drive towards the next frontier.
Leading manufacturers are fast approaching full digital transformation, which had been central to Industry 4.0. However, comprehensive digital capability isn't the end goal – digital maturity merely provides the culture and platform to continue progressing towards the fifth industrial revolution.
Maturity gains from digital best practices will differ from business to business. Still, several studies indicate that digital technologies help manufacturers become more efficient and stay ahead of the competitive curve. A 2020 report by the Manufacturers' Alliance for Productivity and Innovation (MAPI) denotes that nearly half of digitally mature companies report higher revenue growth or net profit margins than industry averages.
Characteristics of smart manufacturing
Multifaceted digital systems capitalize on Industry 4.0 technologies to engineer greater all-round value. To determine what qualifies as a smart manufacturing organization, one must look at its characteristics. Global research and advisory firm Gartner's seven pillars best explain the traits of those companies running a mature digital operating system (DOS).
1. Clear objectives
Instead of technological exploration, the CEOs and supply chain executives of digitally mature organizations demand the achievement of performance deliverables. Setting clear objectives around digitization and emphasizing expected gains will help inform an organisation's digital development process.
2. Smart skills
Smart manufacturing requires new skill sets, which means the workforce needs to adopt a growth mindset that stretches beyond technical skills. Constant learning elevates delivery, and an inspired, collaborative workforce will enable the organisation to achieve digital success.
3. Collaborative capability
A major attribute of an effective digital operating system is end-to-end operational visibility throughout the value chain – with plants and facilities being fully integrated within a broader ecosystem. This enables advanced digital organizations to collaborate and share knowledge with its partners to achieve mutual efficiencies, risk mitigation, innovation and growth.
4. Data and metrics
Integrated digital capability – utilizing mobile and cloud technologies – detects and locates data across the value network. With near real-time dashboards smart manufacturing organizations constantly track KPI achievement and improvements, measuring performance against global benchmarks.
5. Increased operational visibility
Operational visibility is a key component of a smart manufacturing organization. Improved internal and external visibility enable heightened agility and insight into demand creation, supply capability, and product innovation. As a result, new continuous improvement practices are constantly adopted and rolled out across the end-to-end supply chain.
6. Best practice processes
Workflow processes in mature organizations are essentially based on Lean principles – standardized work is well entrenched, and site processes are fully integrated. Advanced digital systems will use standard processes as a base for further innovation. For instance, robotic process automation (RPA) will perform repetitive, high-volume tasks in a mature factory.
7. Advanced IT capability
Disruptive technologies, Advanced automation and predictive analytics have become necessary for manufacturing operations that are cost-sensitive and require waste elimination. Advanced manufacturing is embedded in technological capability as a core business attribute – operational technology, digital twins, blockchain technology, and AI and machine learning constitute a fully integrated digital ecosystem. The system also involves multi-tier external partners.
Foundational maturity
To optimize the implementation and execution of smart manufacturing systems, organizations must first assess their current maturity levels across four critical areas. These are digital transformation, integrative improvement, operational alignment, and value chain alignment. Taking an incremental, maturity-based approach towards end-to-end demand-driven capability will allow the organization to adapt to new emerging technologies at a pace matched to the culture and capability of the overall business. A comprehensive DOS planning system will ensure a smooth implementation process that yields the desired results.
The COVID-19 pandemic has posed significant challenges for global supply chains. While it brought to light previously unseen vulnerabilities, it also showed that those that were the least impacted are those with solid foundations and the agility to pivot rapidly.
Being in a state of perpetual agility is a crucial attribute of digital operations since it allows them to pivot rapidly. Projections are that – once global economies recover – mature, digitally-driven manufacturing and business models will catalyze nearly $6 trillion in cumulative growth by the end of the decade.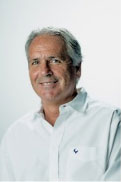 About the Author
Glenn Leask is a founding partner and CEO of Competitive Capabilities International (CCi), a global management consulting firm that helps leading manufacturing and supply chain organisations achieve world-class performance through best practice and work process improvement. Glenn's areas of expertise include developing manufacturing and supply chain strategies and implementing World Class Operations, TPM, Six Sigma and Lean. Glenn holds degrees in Mechanical Engineering and Industrial Engineering as well as a Master of Business Administration.
CCi is a privately held global company that enables organizations to deliver sustainable results across the supply chain through TRACC, a digital integrative improvement solution.