Growing investment in zero trust architecture, cloud environments and technology will shape the evolution of the security industry this year.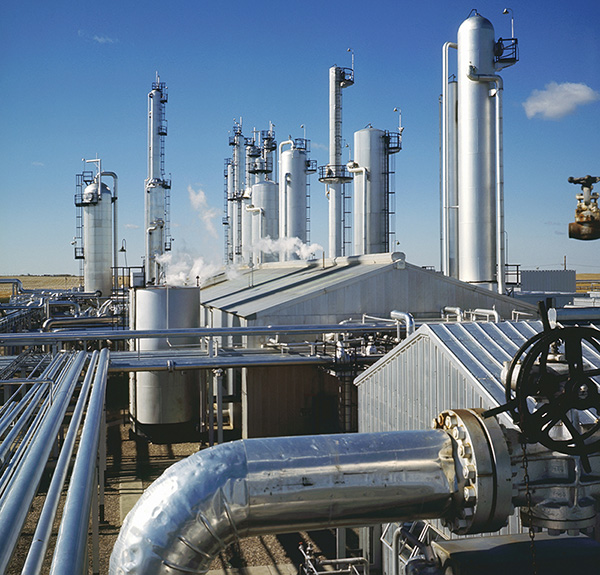 by Joe Morgan, Segment Development Manager, Axis Communications
The security industry is always changing. Not so long ago, "cutting edge" surveillance technology meant a bank of wall monitors watched by a handful of security personnel. The invention of the IP camera changed that, and increases in processing power have allowed that revolution to continue alongside new developments in camera technology, audio analytics, artificial intelligence (AI), and more. Today, organizations from retailers and manufacturers to hospitals and municipalities utilize network cameras to secure their facilities and keep both visitors and employees safe.
The arrival of advanced analytics has further revolutionized the industry—and those who have stayed ahead of the trends are already beginning to leverage the technology in ways that go beyond security. Modern video analytics can help businesses make staffing decisions, inform store layouts, send out-of-stock alerts, and more. With technologies like AI and cloud computing now on the rise as well, organizations should begin looking to the future and anticipating the impact that they are likely to have on security.
New Video and Audio Developments
Those in critical infrastructure have long recognized the need for more durable devices, and explosion-protected cameras are becoming increasingly popular. The passage of the federal infrastructure bill will herald a considerable increase in the number of infrastructure projects across the country, and cameras capable of providing adequate protection in hazardous areas will be needed to secure those projects. We are likely to see increased adoption of these cameras, safeguarding construction sites from intrusion, monitoring operations, and helping to ensure the health and safety of employees.
Audio, too, will see a renaissance this year. While audio technology had limited utility at the height of the pandemic, the reopening of worksites, offices, and other facilities will prompt more businesses to explore new audio solutions. Combined with visual imagery, audio can add important context to potential security incidents. Today's audio analytics can detect raised voices, cries of pain, and other audio cues to alert security personnel to a potential incident in progress. Of course, the opposite is also true—it can allow security to determine that what appears to be a fight may just be two friends joking with one another.
Much of this new technology is powered by AI, which enables analytics like object tracking, facial recognition, license plate recognition, and more. New chipsets have vastly increased the processing power on edge devices, making these analytics more accessible to a broader range of users. Use of AI in surveillance products will only continue to expand, especially as use cases move further into business intelligence and operations. Industries like energy, agriculture, telecommunications, and more will begin adopting the technology as its uses and benefits become increasingly clear.
The Market Is Primed for Digital Expansion
Cybercriminals are finding new ways to infiltrate networks, and while the explosion of connected devices has led to increased convenience, each edge device represents a potential entry point for an attacker. This has put cybersecurity in the spotlight, even in the physical security industry. Zero trust policies are becoming more popular, and they will likely gain even more steam in 2022—particularly as federal agencies and contractors have been instructed to strengthen their cyber defenses. The private sector won't be far behind, and next-generation firewalls, credential monitoring, and analytics designed to detect threats and abnormal behavior will see increased adoption this year.
Finally, the growth of cloud partnerships will continue—particularly as AI technology becomes more widely adopted. Implementing AI and machine learning technology requires vast amounts of training data, and cloud providers can help organizations collect and analyze that data effectively. This will have a significant impact on a wide range of industries. In critical infrastructure, for example, sensors will soon be able to measure pressure levels, monitoring for increases or decreases that might signal a dangerous situation and alerting workers who can remediate the issue before it escalates into an emergency. End-to-end security solutions stretching from end devices to the cloud will become more common, leading to greater accuracy and efficiency in the security world.
Planning for a Secure Future
The pandemic is not yet over, but the widespread reopening of physical locations is refocusing many enterprises on the need to secure their facilities. New cameras, sensors, and analytics tools are allowing these organizations to apply surveillance technology in ways they never anticipated, while digital resources like cloud computing and new cybersecurity tools enable them to expand and modernize their operations in a safe and secure manner. Technology moves at a breakneck pace—especially today. Understanding today's security market—and where it is headed in the future—is critical for businesses seeking to future-proof their operations.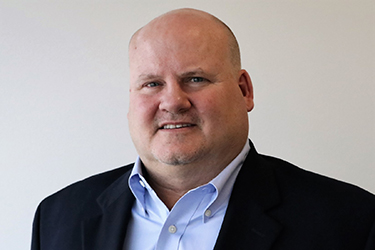 Joe Morgan is the Segment Development Manager for Critical Infrastructure at Axis Communications, Inc. In this capacity, he is responsible for developing strategies and building channel relationships to expand Axis' presence in markets specific to Critical Infrastructure in the Americas. Mr. Morgan has more than 32 years of experience building market share in the critical infrastructure industry. He has completed course work to become specialized in Optical Imaging and through previous experience and additional coursework has also become specialized in Optical Security. Prior to joining Axis in 2017, Mr. Morgan held previous positions serving in a business development and sales capacity at FLIR Systems, Olympus Industrial and Everest/VIT where he helped deliver new technology to emerging markets. Mr. Morgan focuses on thermal imaging specifically to the petrochemical and oil and gas markets. Mr. Morgan has his CFATS certification and is an active member with ASIS. He holds a B.A. in education from the University of Texas at Arlington.