Lack of mobile security is hindering manufacturers.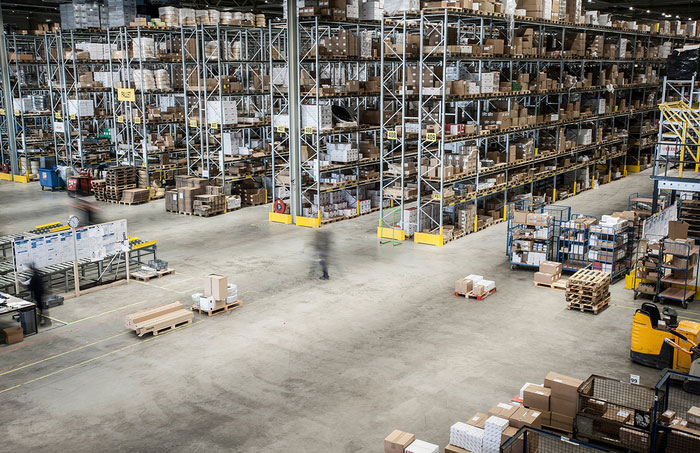 By Jim Kilmer, Group Vice President – Manufacturing, Automotive, Energy and Utility at Verizon Business Group
Mobile and IoT technology play an increasingly important role in manufacturing's daily operations, including helping organizations streamline production, monitor equipment and productivity, reduce waste and track assets. However, mobile technology and connected devices also represent a significant challenge for manufacturers as poor security practices can threaten reputation, profitability, customer relationships, and even the safety of employees. As manufacturers continue to adopt mobile and IoT technology, it's more important than ever that they take the necessary steps to bolster their security measures and protect themselves from data breaches.
According to Verizon's 2020 Mobile Security Index, 94% of manufacturing, construction and transportation companies admitted that their organizations need to take mobile security more seriously – but where should they begin?
Vulnerabilities in Manufacturers' Mobile Security
More than two-fifths (41%) of manufacturing companies admitted to having suffered a compromise involving a mobile device in the past year – almost double the number from the year before. Moreover, 67% of those companies that suffered a mobile security compromise said the impact was major. A security breach can disrupt production, which effects a manufacturer's ability to fulfill customer orders and can cause significant financial losses. In high-risk, hazardous environments, a breach that disrupts critical systems can also put employees in physical danger. Breaches can also impact a manufacturer's competitive edge – 87% of manufacturers were concerned about competitors stealing their trade secrets or intellectual property.
Despite the serious potential repercussions, 50% of manufacturers said they had sacrificed mobile security to "get the job done" and many manufacturers did not take basic security precautions. Less than half (45%) said they change all default or vendor-supplied passwords and only 47% said they encrypt sensitive data when sending it across public networks. More than three-quarters (77%) of respondents said that they personally used public Wi-Fi for work tasks, even though it was prohibited by the company's policy for 42% of them. Manufacturers that said they had sacrificed mobile security were 1.9 times as likely to have suffered a breach.
Despite a growing dependence on the cloud, manufacturers are failing to take precautions to protect customer and business data. Less than half (47%) said they restrict the use of cloud apps without a proven security rating and only 40% said they restrict the functionality of cloud apps when accessed from unknown networks or locations.
Addressing Mobile Security Needs
While 39% of manufacturers said that lack of budget hinders their effort to improve mobile security, the top three reasons respondents gave for sacrificing mobile security were expediency (69%), pressure to meet profitability targets (51%) and convenience (49%). Decision makers are concerned about the impact of security practices on efficiency but properly implemented security solutions can reduce risk while helping drive businesses forward.
Eighty-two percent of manufacturers said they think their employees are the greatest risk when it comes to mobile devices. They can improve user security by establishing:
Acceptable use policies (AUP) that specify responsibilities for bring-your-own-device users, what networks can be used and what apps users can install
Regular security training for employees and a process for reporting anything suspicious
A password policy that covers password strength, reuse and two-factor authentication
When it comes to security of apps, devices and networks, manufacturers should:
Restrict app access to data on a need-to-know basis and the use of unvetted cloud apps
Change all default and vendor-supplied passwords and avoid reusing the same passwords more than once
Implement policies to lock down and isolate vulnerable, infected, and lost or stolen devices
Use a mobile device management solution to simplify patch management and enforce your AUP
Deploy mobile threat detection software to regularly scan for vulnerabilities
Encrypt all data sent over unsecure networks
Limit access to cloud services to devices that use trusted networks or VPNs
As mobile and IoT technology continues to advance, it's crucial for manufacturers to prioritize security to protect the future of their businesses. Many companies wait until they suffer a security compromise to address their mobile security, but by failing to take necessary precautions, they put customer, employee and business data at greater risk. While new security measures can take some getting used to, neglecting security can have serious consequences – a third of manufacturers that suffered a compromise faced difficult and expensive remediation.
Manufacturers must implement mobile security measures that safeguard their data and systems so they can avoid similar repercussions and continue to operate efficiently.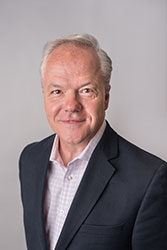 About the Author:
Jim Kilmer is Group Vice President of Vertical Market Sales for Verizon Business Group. Verizon Business Group delivers mission-critical solutions to businesses worldwide and operates America's most reliable wireless network and premier all-fiber network. The company helps businesses, governments, and communities connect to the global economy with intelligent edge solutions and prepare for digital transformation, innovation, and accelerated growth in the 5G era.
Jim leads multiple teams that enable infrastructure transformation and digital experience specifically for customers in the Automotive, Manufacturing, Energy, and Utility industries. Additionally, Jim owns responsibility for the U.S. subsidiaries of Japanese Multinational Corporations.
Jim has been with Verizon for over 27 years and has held a variety of sales leadership positions. For many years, Jim was an Area Vice President of Sales in the Mid Atlantic territory in the United States where he was responsible for top enterprise customers in this market. Prior to his current role, Jim was the Managing Director of Sales Operations where he led an organization committed to enabling sales success. His team drove deal execution, streamlined processes, and implemented a programmatic approach to successful sales management.
Jim is a graduate of Cornell University where he earned a Bachelor of Science in Economics.