By: George Haenisch, FPX's VP of Strategic Alliances and Channels
Big rig sales are skyrocketing – and it's not difficult to see why. The emergence of ecommerce coupled with increasing demand for freight hauling has led to quite the surge in orders. According to analyst group FTR, first quarter sales for heavy-duty trucks more than doubled from a year ago.
But while more demand should ideally translate to more revenue, manufacturers are having a tough time keeping up. With hundreds of options and configurations, trucks are often accompanied by a complex ordering process. For fleets that aren't standardized, this added complexity can extend the configuration and pricing timeline by days or even weeks.
The result? More orders than manufacturers can handle. ATC research reports the estimated order backlog of 205,000 units is the largest since May 2006. Given the growing gap between shipping capacity and freight demand, relief doesn't appear to be coming down the pipeline.
That's where configure-price-quote (CPQ) solutions can make all the difference. By streamlining the order and configuration process, CPQ solutions satisfy the needs of today's truck buyers and help manufacturers maximize their earnings.
Keeping up with demand
While B2B and B2C digital experiences are largely different, they do share one crucial similarity – the need for self-service. Whether they're shopping for clothes online or searching for a few new trucks, buyers aren't looking to get in touch with a sales representative. At least not before doing some research of their own.
By offering an ecommerce channel that provides buyers with the convenience and control they crave, manufacturers can gain a leg up on the competition. Instead of struggling through a sales pitch, buyers are more likely to choose a company that empowers them throughout the buying process. Better yet, long-term loyalty may come a little easier. More than half of all B2Bs believe their customers are willing to shift loyalty based on buying experiences with companies.
However, there's more to an effective B2B ecommerce experience than mimicking what already works for B2C. Known for being complex, B2B products often call for several rounds of prices quotes and configurations. This extra attention to detail can often slow down sales. In fact, 41 percent of B2Bs have trouble achieving greater revenue due to products and solutions that are too complex.
When it comes to the truck manufacturing industry, a higher degree of complexity is especially prevalent. Say, for example, a fleet manager wants to purchase 10 additional vehicles. A plethora of options – such as the type of transmission or engine – can quickly bring the configuration process to a standstill. A quote that would normally be delivered in just a few days for standardized vehicles may take weeks or even months to be iron out.
With B2C ecommerce sites, what you see is usually what you get. Beyond choosing the size of a shirt or deciding on the color of a couch, there isn't much room for customization. Considering the contrasts between B2B and B2C products, employing the same strategy for both likely won't work.
CPQ for truck manufacturers
Although it may be tempting to tack on new ecommerce solutions as problems due to complexity arise, a Band-Aid approach can often leave much to be desired. Rather than devoting their time and attention toward selling, B2B salespeople can easily see their efforts sidetracked by technologies that don't work well together. And as salespeople's jobs become more difficult, they're less likely to deliver an experience that will drive conversions sooner rather than later.
The trucking industry is no exception. Sales teams should never spend time navigating different systems or take weeks piecing together a price and configuration quote for potential buyers. In that amount of time, prospects will have moved on to sellers that offer more streamlined processes.
A CPQ solution can help remove complexity from the buying process, and capture prospects looking for fast service. The right CPQ solution will help truck manufacturers deliver accurate, timely quotes and error-free orders — all from a central hub that manages variables such as complex vehicle regulations, rules, options, prices and customer information.
Truck manufacturers hoping to identify the right CPQ solution for their business should start by doing a little bit of research. Simple questions regarding integration with current technologies can a go long way toward ensuring there aren't any surprises later down the line. It may also be worth looking into the flexibility of available solutions. While tackling a few configurations may prove helpful, the most effective solutions are those that meet all of a manufacturer's needs. By identifying a solution that can handle such complexity, truck manufacturers stand a better chance of getting the best bang for their buck.
Perhaps even more importantly, a deep dive on sales process support across multiple channels could help shed light on the potential impact of a specific CPQ solution. From direct to indirect, sales channel strategies tend to vary, especially in an industry as complex as truck sales. Identifying whether CPQ software can streamline more than one channel may provide some much-needed insight.
There was a time when B2B ecommerce sites were built to mirror those of the B2C world. But considering how convoluted the B2B sales process has become, those days are done. Truck manufacturers must take steps to simplify the buyer journey, and CPQ solutions offer an opportunity to do just that. By introducing convenience to complex truck sales, CPQ software can increase customer satisfaction while also paving the way for additional online sales.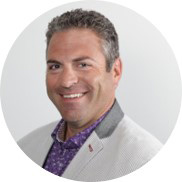 George Haenisch is the VP of Strategic Alliances and Channels at FPX. He's an experienced digital expert, with two decades of experience working in industries spanning automotive, manufacturing, health sciences, retail, CPG and more. George manages and helps grow FPX's strategic relationships with the company's partner ecosystem, and brings his extensive technology background to that role. George previous executed Sales and Alliances at Sapient, was a Group Partner at Accenture Digital and a Partner and KPMG, and also owned and sold a startup focused on digital marketing, content management and ecommerce.
Contact: george.haenisch@fpx.com