June 3, 2019
By David Jones, Fisher Phillips
On April 5, 2019, United States Citizenship and Immigration Services (USCIS) announced it had received a sufficient number of H-1B petitions to meet its annual H-1B cap for the 2020 fiscal year (FY2020), 201,011 in total, for 85,000 available visas. In comparison, for FY2019, USCIS received 190,098. USCIS assigns visas via a lottery system that is weighted toward individuals with a U.S. master's degree. Similarly, the annual cap for H-2B visas is 66,000, which are allocated on a first-come, first-served basis, with up to 33,000 available for the first half of the fiscal year and the remaining 33,000 held for the second half. The Department of Homeland Security and the Department of Labor (DOL) recently published a temporary final rule to issue 30,000 additional H-2B visas through the end of FY2019. The additional 30,000, however, "are available only to American businesses which attest that they will likely suffer irreparable harm without the ability to employ all the H-2B workers requested in their petition." Additionally, the 30,000 are available only for workers who received an H-2B in one of the last three fiscal years. While H-2A visas do not have numerical limits, they can be too expensive for most agricultural businesses. Between the U.S. labor shortage and the limitation on and cost of work visas, positions go unfilled at companies across the county and crops remain unpicked.
There is a common misconception that immigrant labor is cheaper than U.S. labor or that many employers are intentionally hiring undocumented workers. While there will always be those who violate the law, most do not, and hiring immigrant labor lawfully is actually more expensive that hiring domestic workers. DOL wage requirements mandate that immigrant workers earn at least what is currently being paid to U.S. workers, and often more. Add to that the cost of attorney and government filing fees, and it becomes readily apparent that hiring immigrant workers is a necessity, not a choice. And even where employers suspect that they have workers who are actually undocumented immigrants, they are afraid to look into the situation due to the simple fact that they will not be able to replace those positions.
While it is clear that the status quo cannot stand, the situation is actually getting worse for employers. Following the Buy American and Hire American (BAHA) Executive Order issued on April 18, 2017, employers must now also face innumerable barricades to hiring qualified foreign national employees to meet labor needs, including increased government scrutiny, the ending of deference to prior immigration application approvals, work visa denials, changes to the H-1B work visa program, and increased processing times.
According to a report issued by the National Foundation for American Policy (NFAP), H-1B denials and Requests for Evidence (RFEs) on petitions increased by more than 44% from the third quarter to the fourth quarter of FY2017. In fact, the fourth quarter RFEs in FY2017 (63,184) were nearly equal to the number of RFEs issued for the first three quarters (63,599) of the same fiscal year. Additionally, according to the NFAP report, rates of denials for professionals increased by 41% in the same period, rising from a denial rate of 15.9% in the third quarter to 22.4% in the fourth quarter. The RFEs add significant cost to U.S. employers, and when a case is actually denied the employer is often losing an existing worker.
At the same time, worksite investigations have increased by 400%. In 2018, audits of employer Form I-9s, criminal investigations, and arrests by Immigration and Customs Enforcement (ICE) surged as ICE opened 6,848 worksite investigations compared to 1,691 in FY17; initiated 5,981 I-9 audits compared to 1,360; and made 779 criminal and 1,525 administrative worksite-related arrests compared to 139 and 172, respectively. Overall, ICE indicted 72 managers, convicting 49 of them. Businesses were ordered to pay more than $20.4 million in civil penalties, judicial fines, forfeitures, and restitutions in 2018. Employers unaware that they have undocumented immigrants in their workforce have been blindsided by employee losses and unable to maintain operations or fulfill contracts.
A Pew Research Center study from 2018 estimates that there are 7.8 million undocumented immigrants in the U.S. workforce. It should be noted that for the vast majority of these individuals and the positions they fill, there is no viable lawful immigration. This number is actually down from 2007, largely due to the recession. Still, the U.S. unemployment rate is 3.6%, while 5% unemployment is generally considered "full employment." Federal Reserve economists currently consider full employment to be between 4.1% and 4.7% unemployment, which is still higher than our current 3.6%.
As our immigrant workforce (both lawful and otherwise) continues to decline, employers will face increasing barriers and costs to obtain qualified workers. Employers who suspect undocumented workers in their workforce will take more and more risk, facing significant liability, for fear that they will not be able to operate if they lose those workers. Employers must be prepared to adapt to this change until such time as the U.S. takes a logical and reasoned approach to immigration.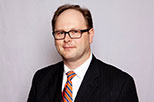 Managing Partner of the Fisher Phillips Memphis office, David Jones practices exclusively in the area of immigration and related employment and compliance matters. He can be reached at djones@fisherphillips.com and (901) 526 -0431.